The NBA is using Facebook and Twitter to enhance audience targeting in ways that most companies are not. The NBA's emphasis is on maximizing engagement opportunities and promoting brand awareness that drives users towards commerce. That outlook involves the use of a strategy that follows several principles which any brand can adopt.
The NBA is a galaxy of larger than life characters, most with their own personal brands and spin-off product endorsements. The NBA's official media tends to promote tweets and Facebook fanpages of players and industry figures with a laser-targeted focus on impacting brand recognition and driving local fans back to ecommerce. The NBA draws that collective fan base to its anchor site, NBA.com and encourages them to register with content teases and then pulls social media followers into a loop of opt-in data sharing.
The Facebook Fan Page for Miami Heat player LeBron James, which boasts 5.5 million likes, offers a mixture of exclusive content and Twitter-fed daily posts from the star, all referencing the "main" brand – the Miami Heat. Unlike many branded Fan Pages, exclusive content posts are frequent and invite individual responses from top posting fans, and updates draw users to Twitter with allusions to more opportunities to interact in "exclusive" follower conversations.
On The_Real_Shaq Twitter page, 63 percent of tweets are replies to fans. This promotes not only brand affinity but also grows the consumer analysis base virally as followers retweet a "personalized" reply across their social channels. This approach to fostering brand-consumer connections doesn't have to take the form of a personalized letter from the CEO to a product's most active fans, but the personification of the brand online needs to be measurably productive. Social media connections need to constantly work at creating an ongoing conversation which engenders trust and a sense of community in consumers.
Consumers share personal information with brands that they believe they know intimately and therefore trust. Creating organic buzz on a website around useful content or product news gives customers an impetus to keep interacting with what would otherwise be a useless silo of expressed consumer interests.
Brands need to generate consumer-brand intimacy that will eventually induce consumers to register for exclusive content and then opt-in to share personal data in exchange for that content. This data, in turn, provides valuable costumer insights that can help fine-tune customized audience segments.
Many brands tend to look at interest as an indicator of social media ROI – one million "likes" is equated with success –  and this is a mistake. Converting users into customers is more important than creating an active, chatty fan base. Audience segments need to be targeted according to specific, measurable performance goals that have linear connections to a bottom-line objective.
"Plan ahead for how you will monetize your fan base once you've grown it," said Jon Siegel, CEO and Founder of FanAppz, a social media technologies firm that works with the NFL and NBA. "This is where even brands with huge followings often fall short. They haven't figured out how to effectively generate revenue from their fan base, and without a clear path to monetization, people are throwing darts in the dark and then wondering why they didn't get the results they had hoped for."
Content, regardless of quality, can eventually result in overload if a consumer is coming to a brand's site for quick bites of manageable info and receiving a waterfall of posts instead. Context is critical for maintaining consumer engagement that ends up in better data and more conversions. Content and brand outreach should make sense in the context of consumer's daily lives as well as the goals of the strategy itself.
"During the playoffs, the NBA put their fan base to work by unleashing a torrent of content that turned the NBA Facebook page into a daily destination for fans," stated Siegel. "This turned its millions of fans into vocal brand advocates and drove millions of video stream impressions on NBA.com." There's more than just current affairs awareness involved in getting branded content. Social media audiences are consumers and should be treated as such.
Website users who watch a cool video and then don't get another reason to come back later are being thrown back into the ether. This happens if there is no clear path towards converting that viewer to a consumer. Each social interaction should contain a CTA that invites the user to share more data in exchange for an added value or an opportunity for richer engagement.
Social media ROI isn't a myth, it's just vastly misunderstood. Creating conversions and active consumer connections are the goals of every strategy, and that means turning fan pages and twitter pages into something more than virtual bumper-stickers.
https://digiday.com/?p=5516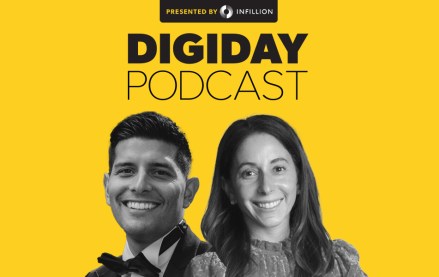 September 26, 2023 • 3 min read
In a live recording during the Digiday Publishing Summit, the news executives called for more nuanced conversations with advertisers around their brand safety concerns.
September 26, 2023 • 4 min read
After investing in one generative AI startup and suing another, the company will let customers create images on its website and an API.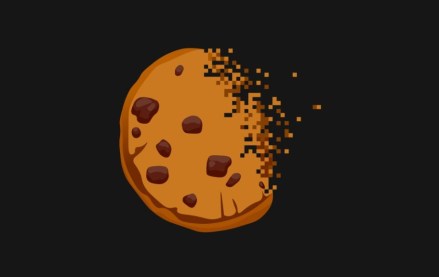 September 25, 2023 • 1 min read
During the Digiday Publishing Summit, execs from companies including Condé Nast, Dotdash Meredith and Thomson Reuters assessed the industry's readiness.