What a Walmart-Microsoft bid for TikTok could mean for e-commerce
August 28, 2020 • 5 min read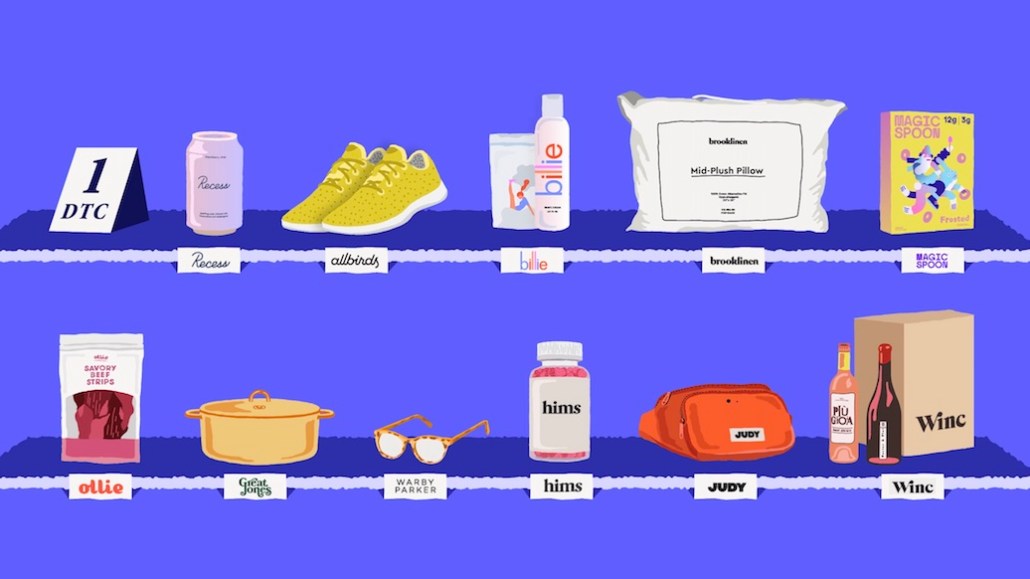 Ivy Liu
Ever since an August 6 executive order forced Byte Dance owned- TikTok to begin acquisition talks with other U.S. companies, there's been no shortage of unusual suitors looking to snap up the video sharing app.
Over the past few weeks, Microsoft has been rumored to be among the top contenders interested in acquiring TikTok. TikTok started entertaining acquisition offers after President Donald Trump issued an executive order effectively ordering TikTok to sell its U.S. operations within 45 days, or cease operating in the country. But in a surprise move on Thursday, another company announced it was partnering with Microsoft to submit a joint bid for TikTok: Walmart.
It remains to be seen whether or not Microsoft and Walmart end up becoming the new owners of TikTok. Oracle is another rumored bider. But the fact that Walmart is even in consideration to spend billions of dollars to buy a social media app speaks volumes about how much the retail landscape has shifted. And digitally native, direct-to-consumer startups need to pay attention to the changing tides.
A Walmart-Microsoft acquisition could be a boon for e-commerce companies that want alternatives to the digital advertising duopoly of Facebook and Google. Walmart may also be able to push e-commerce more heavily on TikTok, and turn it into more of a livestream shopping app. These programs have become popular in markets like China, but haven't yet taken off in the U.S. despite recent efforts by Amazon, Instagram, and Facebook. But the move also clearly signals what big-box retailers like Walmart are interested in spending their money on. It's no longer DTC startups but, rather, tech companies.
Walmart said in a statement that "the way TikTok has integrated e-commerce and advertising capabilities in other markets is a clear benefit to creators and users in those market," and that "a potential relationship with TikTok US in partnership with Microsoft could add this key functionality and provide Walmart with an important way for us to reach and serve omnichannel customers as well as grow our third-party marketplace and advertising businesses."
Thanks to the rise of e-commerce, as well as the digital advertising duopoly of Facebook and Google, big-box retailers like Walmart and Target have been trying to grow their e-commerce business by both launching advertising businesses themselves, as well as launching third-party marketplaces in the vein of Amazon. Kroger recently joined the fray too, announcing earlier this month that it would launch its own third-party marketplace after launching its own precision marketing arm a few years ago.
Amazon's success has made it clear just how lucrative of a business advertising can be for retailers. During its second quarter earnings, Amazon said that its "other" business, which mostly consists of its advertising business, did $4.22 billion in revenue. Three years ago, that business was doing just over $1 billion in sales each quarter (Walmart does not break out how much money its advertising business, Walmart Media Group, generates).
"Walmart has to currently share customer transaction data with platforms such as Facebook and Google, but in a world where it owns TikTok, Walmart is able to effectively reach and serve its omnichannel customers as well as provide a viable platform for its third party brands to advertise on," said Monish Datta, vp of growth at Glamsquad who previously worked at both Facebook and Walmart.
Up until now, Walmart's advertising business has mostly consisted of trying to convince CPG brands and e-commerce startups to buy ads on Walmart's website, luring them with the promise that Walmart's purchase data will help them better target customers who are interested in their products. But what it's been lacking, media buyers say, is the ability to target customers with ads based on demographics beyond just what they've bought in the past or what they are searching for.
"You don't necessarily get enough data or control of finding someone in a specific location, or demographic or some sort of age group tied to a particular brand," said Ryan Craver, the CEO of Commerce Canal, a retail and e-commerce agency that counts Hanes and Adidas among its clients. When it comes to the most desirable online advertising platforms for his clients, Craver said that "Facebook is number one, Amazon is number two, Google is number three, and then ranked fourth are all of the different advertising divisions of big-box retailers like Target, Walmart and Best Buy."
Even though TikTok's advertising business is still young, media buyers say that TikTok has made it clear in conversations with them that it hopes to build out more mature targeting capabilities to rival that of Facebook. So, the idea of being able to run ads on a platform where they can target ads based both on demographics data, but also purchase data, is tantalizing. In addition, Walmart would effectively be able to double the size of its online reach — TikTok has claimed that its app has 100 million monthly active users as of August in the U.S., while Walmart's website gets about 100 million monthly active users each month.
Managing a social networking app is no easy feat. Walmart doesn't have the expertise in content moderation, or building out social sharing features that would be necessary to ensuring an app like TikTok continues to grow. But, even if TikTok doesn't reach to surpass the size of Facebook's and Google's business, so long as the TikTok acquisition is also a boost to Walmart's Media Group and other lines of business, it could be a win for the retailer.
"This is one reason why a potential partnership with Microsoft makes good sense," said Neil Saunders, managing director of GlobalData Retail. "The combined expertise of the companies, plus Walmart's ability to really commercialize the platform, make a potential joint deal one of the more interesting and feasible plays for TikTok."
https://digiday.com/?p=376340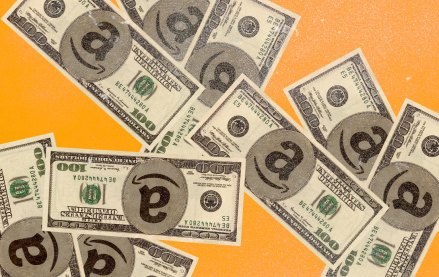 September 27, 2023 • 6 min read
The agency accused the e-commerce giant of conducting a range of anticompetitive behaviors that hurt both shoppers and sellers.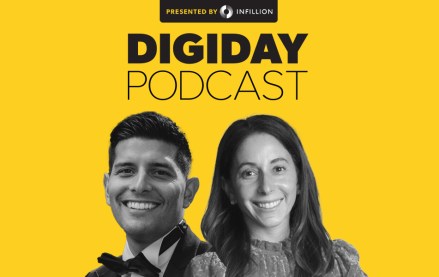 September 26, 2023 • 3 min read
In a live recording during the Digiday Publishing Summit, the news executives called for more nuanced conversations with advertisers around their brand safety concerns.
September 26, 2023 • 4 min read
After investing in one generative AI startup and suing another, the company will let customers create images on its website and an API.