What a Biden presidential win would mean for advertisers and online media owners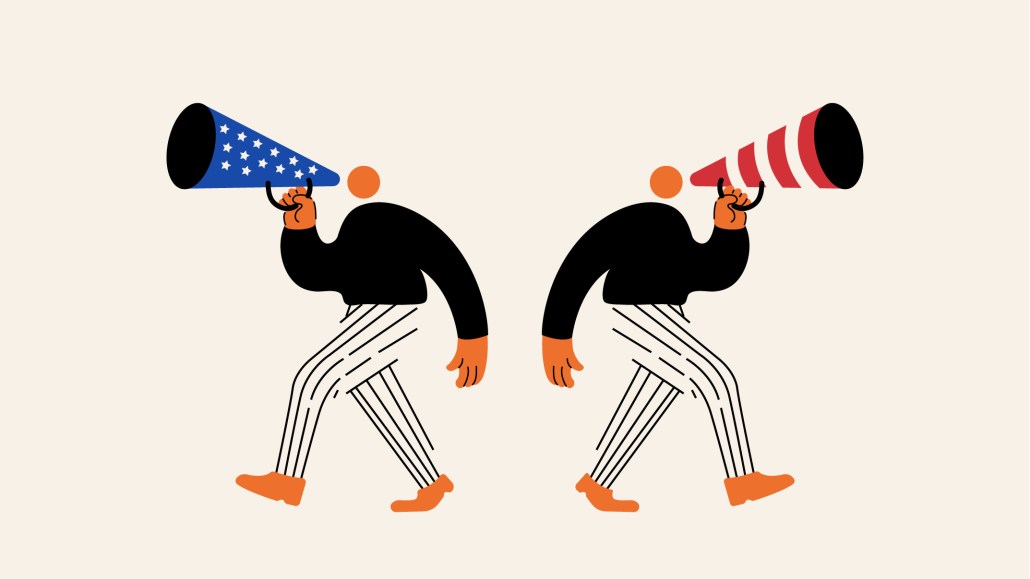 Ivy Liu
Whether it's a straightforward, but tight win for former U.S. vice president Joe Biden or a protracted, messy contested election, the outcome of the presidential race is expected to have widespread impact on the U.S. media industry and the advertising that funds it — from near-term consumer sentiment to longer-term regulatory and trade policies.
But, as with everything around this presidential election, those implications will be anything but straightforward. Barring a serious upset, Republicans will retain control of the U.S. Senate. And a Biden presidency would be lucky to achieve even the more cumulative parts of his agenda.
Biden has pledged to hike taxes on the super wealthy and corporations, using the trillions of dollars generated to bolster the country's infrastructure and pivot to a clean-energy future, reduce incentives to manufacture or outsource overseas and reform protections that shield social media companies from liability, among other proposals.
Areas advertisers are keeping a watchful eye on are as follows: Both parties are showing growing interest in using trade and tax provisions to support the U.S. national interest and reverse the outflow of U.S. jobs: a potential increase in the headline corporate tax rate or to international tax given both could impact how national businesses are able to compete with foreign ones.
If smart planning before the election meant assessing impact in areas where candidates were the furthest apart, PwC's technology media and telecommunications corporate strategy leader Dan Hays said companies might now look to areas where bipartisan consensus has been building — as this is where policy could be more likely to take flight, depending on the outcome.
One area that isn't up for debate is big tech. Those companies are still in trouble regardless of whether it's Biden or Republicans in the Senate.
Biden may have remained relatively quiet on tech compared to President Trump, but it's unlikely his administration would have the same cozy relationship it had during Barack Obama's tenure. There's a desire on both sides of the Senate to rein in big tech. And while Biden has said breaking up those businesses is a step too far, he has backed calls for tighter restrictions on how they operate, especially when it comes to content moderation.
Take Section 230 of the Communications Decency Act. It gives 'interactive computer services" like Facebook and YouTube the ability to moderate content on their platforms that is violent, hateful or otherwise objectionable without those businesses illegally infringing on people's First Amendment right to free speech. In other words it bars the likes of Facebook and Twitter from being held liable as publishers of the content posted on their platforms. Biden wants to revoke that law.
"Advertisers are most exposed to any changes to Section 230 as a result of the presidential election," said Hays. "Advertising has become inextricably linked to online platforms that are used to disseminate user-generated content. And yet the industry has — at large — not cracked the code of how to scale content moderation practices."
Any tensions stoked by regulation and higher taxes could be eased somewhat by Biden's immigration policies. Trump restricted the use of H-1B visas, which both tech companies and ad agencies used to hire foreign workers for high-skilled positions in the U.S.. Biden, however, has vowed to reform the H-1B system and progress toward increasing the number of green cards the government issues yearly.
On the topic of privacy, Biden has said that the U.S. should be "setting standards not unlike the Europeans are doing relative to privacy."
It could mean a more rigorous approach to privacy that borrows from the General Data Protection Act in Europe.
Beyond policies, the presidential race has given marketers a more philosophical quandary to mull long after the result is announced.
The U.S. is facing one of the deepest divides in its history. President Trump got more votes in 2020 than he did four years ago. That's no renunciation of all the controversial policy and platforms the president stood for. Indeed, marketers will need to be more mindful of how they appeal to a polarized customer base. In fact, it may no longer be possible to appeal to essentially everyone in the U.S.
https://digiday.com/?p=382730