'Way beyond our expectations': Inside Reuters' Twitter strategy
October 29, 2019 • 4 min read
•
•
This story has been updated. Please see below.
Despite competition from Bloomberg's TicToc, Reuters is seeing strong growth for its video content on Twitter.
Expanding Reuters' Twitter video content into three different languages and spreading it out over five different accounts 24/7 for the past three years has driven Reuters' revenue from in-stream video ads on Twitter into the seven figures, said Pierpaolo Maniglio, director of off-platform development and social at Reuters.
In July, Reuters saw a 150% year-over-year increase in revenue from Twitter's pre-roll, mid-roll and sponsorship placements within video content. This was on top of the already significant revenue Reuters had seen from last year. although Reuters would not disclose exact revenue numbers generated from ads on Twitter. In the second quarter of 2019, Thomson Reuters reported revenue of $1.4 billion, with Reuters News bringing in $156 million.
In July, Reuters also saw the biggest number of views for its videos on Twitter: 75 million views spread out across its five main Twitter accounts: Top News, Japan, LATAM, Biz and India. For the year to date, Reuters has had 540 million views for its videos globally. The Top News account yields 70% of all revenue Reuters makes from in-stream video ads on Twitter.
By comparison, today Bloomberg's TicToc has 90 million monthly views across multiple social platforms, Twitter, Instagram, Facebook and YouTube among them, with 1.2 million monthly social engagements. In 2017 and 2018, TicToc averaged 750,000 daily viewers and had more than 30 million views in a single month.
Maniglio said revenues have exceeded the original estimates Reuters had in mind three years ago when Reuters first began developing more video content for Twitter. "We've delivered more than 10 times, if not more, in monthly revenues. It really went way beyond our expectations," he said.
Bloomberg's 24/7 news brand, TicToc, which debuted in December 2017 on Twitter and was already profitable within its first year, will also launch more regional editions in multiple local languages. And it will soon compete head-to-head with Reuters when it comes to over-the-top streaming services by the end of this year.
Reuters, however, has no plans to copy what Bloomberg has done with TicToc.
"For now, we are leveraging Reuters' unique strength of having a high-volume supply of content on a wide variety of topics that appeal to people all around the world," said Jessica April, director of off-platform commercial development at Reuters. "Creating a franchise show is one way to deliver content on Twitter — and we think it's an interesting route to take — but it's not the only opportunity to create value for our users and revenue back to our business."
Nick Sallon, head of U.S. news partnerships at Twitter, said both Reuters and Bloomberg have both found success with their respective partnerships with Twitter. He also echoed Twitter CEO Jack Dorsey's comments from last week, saying Twitter is interested in building "sustainable" revenue models for publishers noting Twitter isn't planning to pay publishers directly anytime soon, as Facebook and Apple News+ have recently.
Publishers like Reuters and Bloomberg likely won't see any immediate impact from Twitter's ad targeting issues, although news of the problem sank Twitter's share price by nearly 22% last week. Twitter's overall revenues in the third quarter were up 9% year over year, despite those challenges.
Chris Apostle, chief media officer for iCrossing, said news of Twitter's recent ad targeting issues shouldn't change his client's media buying strategies to avoid Twitter. However, he said, "We have always known that the ability to reach at scale is not as strong as Facebook or YouTube, but the revelation during their reporting call shows that it has gotten worse. Twitter should focus on improving reach and targeting in 2020."
If it can do that, it'll mean potentially more money for publishers like Reuters. In the meantime, Reuters will continue with its existing Twitter video strategy; videos account for 25% of all Reuters' tweets across all of its global Twitter handles. Business videos, as well as content featuring human interest stories perform the best, said April. As of last year, Reuters reported it had a team of at least 10 working in some capacity on video content for Twitter, although Reuters declined to specify an exact number for the number of employees in 2019.
"We believe that each platform deserves its own strategy," April said. "It's our job to figure out how we optimize what we've got for these platforms. We're not reinventing the wheel every time because that won't scale."
Editor's Note: Reuters' second quarter revenue figures were updated to distinguish between parent company Thomson Reuters and Reuters News. This story has also been updated to show Bloomberg TicToc's monthly and daily users. 
https://digiday.com/?p=350910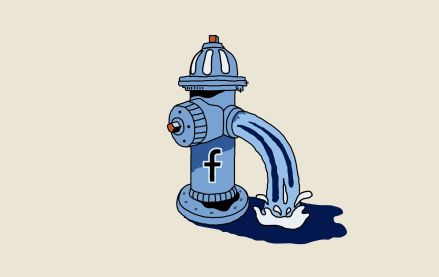 October 4, 2023 • 5 min read
•
•
Publishers are still feeling the effects of a change Facebook made in May that caused a steep decline in referral traffic. Nearly four months later, publishers aren't sure when — or if — that traffic will come back.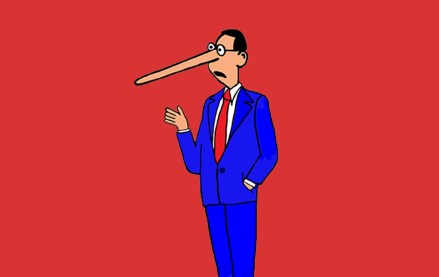 October 3, 2023 • 7 min read
•
•
A new definition for MFAs is available but the vague nature of the guidelines is leading to a lack of standards that might prevent adoption.
October 2, 2023 • 1 min read
•
•
The publishers who attended DPS were focused on the potential upsides of applying the technology to their operations while guarding against the downsides.