'A watershed moment': Publishers find hope in a more rational post-Facebook media landscape
January 15, 2018 • 6 min read
•
•
The warnings have been years in coming. Ever since Facebook surpassed Google as the top traffic referral source in 2015, publishers have seen Facebook send less and less traffic to their sites as it's made tweak after tweak to its formula to favor users' posts on over publishers' and brands' posts.
Facebook dropped a bomb last week that it would change the news feed to favor posts from friends and acknowledged that publishers would take a hit. Facebook is in the midst of an existential crisis, with the platform under fire for offensive content polluting the feed and enabling the spread of fake news and Russian meddling in the election. With Mark Zuckerberg talking about none less than his legacy being at stake, everything signaled this was more than just another algorithm change but a fundamental shift away from promoting news posts, which was never core to Facebook's mission of connecting every man, woman and child in the world in the first place. This decision, which sent tremors through media companies, was not your average algorithmic tweak.
"It's all fallout from the election," one publisher said, speaking anonymously to avoid irking Facebook. "They're tired of dealing with it and it's not worth the effort internally."
It also might mark the beginning of the end of the Facebook media era, where a social network became a chokehold on an industry, crowning new publishing upstarts who mastered feeding the Facebook beast and left many publishers wondering what shoe would drop next as Facebook kept changing its priorities from clicky stories to short videos to live videos to long-form programming.
Justin Smith, CEO of Bloomberg Media, has warned publishers of platform dependency for the past two years. The move, in his view, is fundamentally an "admission of vulnerability" by Facebook. While many will feel short-term pain, the lasting impact of Facebook occupying a shrunken role in media is for a healthier industry that rewards loyalty, strong brands and sound business models.
"This move can be interpreted as one of the first cracks in the facade of the duopoly," he said. "This development is very good for all of media in the long run."
In the short term, of course, there is pain. But that pain will not be evenly distributed.
"This one's really going to capture the attention of publishers in the sense of, you can't build a business around the Facebook algorithm because you don't know when it's going to change," said David Chavern, president and CEO of the News Media Alliance, a trade group representing newspapers from local outlets all the way up to Dow Jones and The New York Times.
For publishers that have become too reliant on a business model that relied on amassing big audiences with viral but undifferentiated content, this newest news feed change is a reckoning. A lot of publishers have audience scale but little else to differentiate themselves. What's more, these publishers weren't making much money off that scale — it was, in many cases, empty calories.
"Traffic chasers' fall from grace will be severely expedited," said Rich Antoniello, CEO of Complex Networks. "If they were going to be out of business in three years, now it will be 12 months." Said another publisher CEO: "Anyone who listened to Facebook and optimized to reach in the feed is in tough shape."
Forward-thinking publishers have been moving toward focusing on content that engenders loyalty and hopefully subscription revenue. They're also pushing to diversify their traffic sources so they're less dependent on Facebook, still the second biggest referrer of traffic just after Google. There are still many unanswered questions about what the changes will mean for different types of publishers and content, but it's safe to say this diversification shift will accelerate as publishers move from shock and dismay to asking what tactical things they can do to insulate themselves from an increasingly newsless news feed.
Many have adopted Facebook Groups as a way to deepen their connections with readers in smaller numbers but with stronger engagement, for example.
"It's time for us as an industry to look more closely at the other ways to grow audiences," said Matt Karolian, who heads social media for Boston Globe Media. "Does it make sense to maintain all the pages you have now? I don't think you should be spending a lot of time on improving your Facebook page 10 percent when I don't think that's going to be a growth effort."
Boston Globe Media has been preparing itself for this day, shifting its focus from Facebook pages to other parts of Facebook including groups, that don't have as large an overall audience but have significantly higher engagement, Karolian said.
Even hard news, which many predict will take a hit in the new news feed because users don't typically comment or share it, can still find airtime on Facebook if it's framed in terms of how it impacts people's lives, which can then prompt people to share or comment on it, he argues.
"Publishers will take all the energies and resource into a low-return strategy and put those into different areas," especially those driving direct relationships, said Smith.
In the coming weeks, audience development pros will be closely monitoring their traffic data to see if and how Facebook's news feed change impacts them before reacting. Some will doubtless continue the Facebook tap dance to see if they can alter their strategy to give Facebook what it wants. Jason Stein, CEO of Cycle, predicts "a drawn-out period of experimentation."
Still, there's a growing sense that publishers are wanting out. It's hard to find a publisher that's happy with the money they're making from all the content they put on Facebook's platform. In a sense, this is just the latest in a string of half-steps and unkept promises by Facebook, whether it's the ever-changing video strategy to fast-loading Instant Articles that haven't provided enough monetization. For many publishers, the good will has run out. They'll still post to Facebook, but have given up waiting for Facebook to become a significant revenue driver.
"If it's a piece of the marketing puzzle, you model that very differently," said Jason Kint, CEO of publisher trade group Digital Content Next. "You look at the costs and make sure you can justify it as a marketing expense."
Facebook is a regulator of the news business without accountability, Chavern said. "It is a watershed moment in terms of publishers being much more cynical about their ability to build a business on Facebook."
And for Facebook, the test will be whether replacing news with more baby photos and status updates will help its business, which is predicated on obsessive user engagement.
"The loser here is Facebook," Bloomberg's Smith said. "I can't imagine that taking off all this quality news content and replacing it with personal connections experiences will result in deeper engagement."
Brian Morrissey contributed reporting
https://digiday.com/?p=271501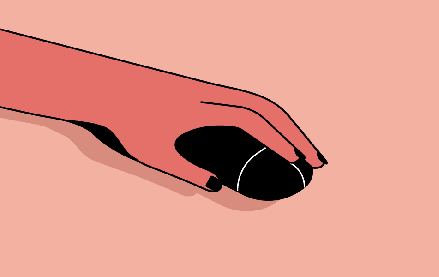 December 1, 2023 • 3 min read
People claim that the role of chief diversity officer is vanishing. However, AI is booming, and the CDO can help ensure responsible AI.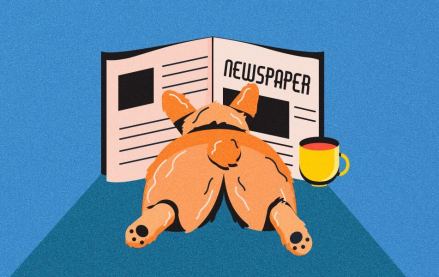 November 30, 2023 • 4 min read
Digiday+ Research found that publishers' programmatic ad revenue didn't quite live up to expectations this year, but they still see it as a growth area.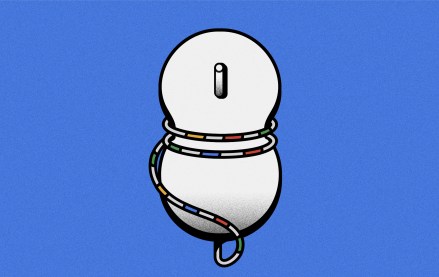 November 30, 2023 • 13 min read
For a couple of publishers, referrals from Google are down upwards of 60%.