Facebook's traffic to top publishers fell 32 percent since January
November 9, 2015 • 5 min read
•
•
While Facebook makes headlines for cooking up new initiatives with publishers, the actual traffic it's sending those publishers has fallen sharply.
Referral traffic (desktop + mobile) to the top 30 Facebook publishers (as defined by their reliance on Facebook) plunged 32 percent from January to October, according to SimpleReach, a distribution analytics company. The more reliant the publisher on Facebook, the bigger the hit: Among the top 10, the drop was a steeper 42.7 percent.
Those results line up with those from social traffic tracker SimilarWeb, which looked at the 50 biggest publishers in Facebook from January to September. It found that The Huffington Post's Facebook traffic fell 60.1 percent, to 16 million. Fox News' dropped 48.2 percent to 4.3 million. BuzzFeed's Facebook visits fell 40.8 percent to 23.7 million. Across all 50, the biggest drop in traffic in the period took place from January to February, when publishers' Facebook traffic fell an average of 75 percent. There was a smaller but also significant drop from March to April.
(The SimilarWeb figures are desktop only, which doesn't tell the full story as many publishers are getting upwards of 50 percent of their traffic on mobile devices. However, desktop is significant because it's still where most publishers make the lion's share of their revenue.)
There were a few exceptions: Refinery29's visits from Facebook rose 27.3 percent to 4.2 from January to September. Vice's rose 8.3 percent to 6.5 million in the same period.
It's hard to pinpoint why publishers' Facebook traffic has declined, much less get publishers to talk on the record about the subject. They say Facebook doesn't communicate directly with them about their traffic fluctuations, and it's hard to isolate publishers' own actions from things Facebook does that might affect traffic performance. What worked six months ago to drive shares doesn't necessarily work today. A publisher might dial up or down the number of articles it publishes in its feed, which could affect results. One publisher, speaking anonymously, said users are doing more of their Facebook article sharing via text or email, which would cut into its Facebook referral traffic.
But the most common theory is that as Facebook has been trying to keep users in its ecosystem, it's encouraged publishers to upload their articles and videos directly to the social network, whether it's video or its Instant Articles feature that began rolling out in May. That means fewer traditional links in news feeds that take people back to publisher sites. Facebook said recently that those Instant Articles are getting shared more than publishers' regular links.
The data seems to serve as a cautionary tale for publishers that have hitched their wagon to Facebook, only to get hit when the social giant's traffic firehose slows to a trickle. While Facebook is letting publishers keep all the revenue from ads they sell on their Instant Articles, Facebook can change the rules at any time; and there's no clear path for publishers to monetize native video. (Facebook began testing video ads with half a dozen publishers over the summer, with publishers getting 45 percent of the revenue, but isn't letting publishers sell video ads themselves yet.)
Getting users to spend more time in its app isn't the only way Facebook can benefit from its push to get publishers to upload content directly. Publishers that see their referral traffic fall are in some cases spending more with Facebook to promote their content to make up for the organic traffic loss, industry watchers said. "For certain publishers, it's a significant driver of traffic," SimilarWeb head of content Moshe Alexenberg said. "So they have to adjust — they have no choice."
Another theory for the decline is that a recent Facebook algorithm change favored more user content in the feed at the expense of publisher content. Users are less likely to post than they used to be, and Facebook has reportedly been trying to prompt people to interact more.

In a statement, Facebook denied it's sending less traffic to publishers overall:
"Over the past two years, we've seen referral traffic to publishers from Facebook grow significantly, nearly across the board. As the number of posts to Facebook has increased substantially over the past few months, there has been a corresponding increase in the amount of potential posts to show any one person, which impacts reach. In this newly competitive landscape, we're seeing results vary by publisher: some are experiencing continued growth in referral traffic while others have seen declines. On the whole, referrals to the top 1,000 publishers are at the same level today as they were in January." That data includes outbound Instant Article clicks, though.
Jared Grusd, CEO of The Huffington Post, said he believes the era of Facebook being the dominant referral source for publishers is eroding as the social network has pushed publishers to upload content directly to the app, as Snapchat has, too. "They themselves have started to dial down the referral knob," he said.
The problem is that audience measurement tools haven't caught up to the trend, which makes it hard for publishers to fully take advantage of their audience with advertisers.
"The way many companies and marketers look at traditional metrics is becoming somewhat anachronistic because they measure one slice of the equation," Grusd said. "The tools haven't caught up to where the behavior is. But even though there's uncertainty, if we can deliver on our editorial pillars, the rest will take care of itself. We can possibly build an even bigger audience, and data sets will follow, and so will monetization. Publishers won't accept an ecosystem where those things don't exist and all the platforms know that."
https://digiday.com/?p=145435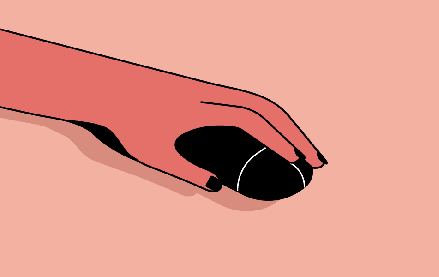 December 1, 2023 • 3 min read
People claim that the role of chief diversity officer is vanishing. However, AI is booming, and the CDO can help ensure responsible AI.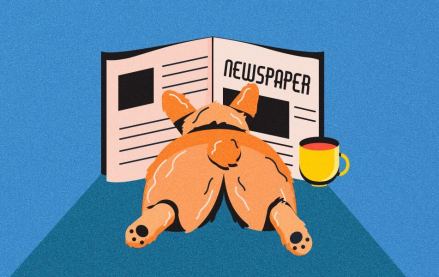 November 30, 2023 • 4 min read
Digiday+ Research found that publishers' programmatic ad revenue didn't quite live up to expectations this year, but they still see it as a growth area.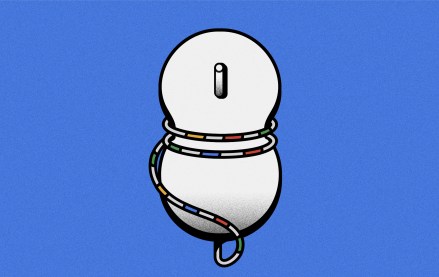 November 30, 2023 • 13 min read
For a couple of publishers, referrals from Google are down upwards of 60%.