Washington Post widens online lead over New York Times in November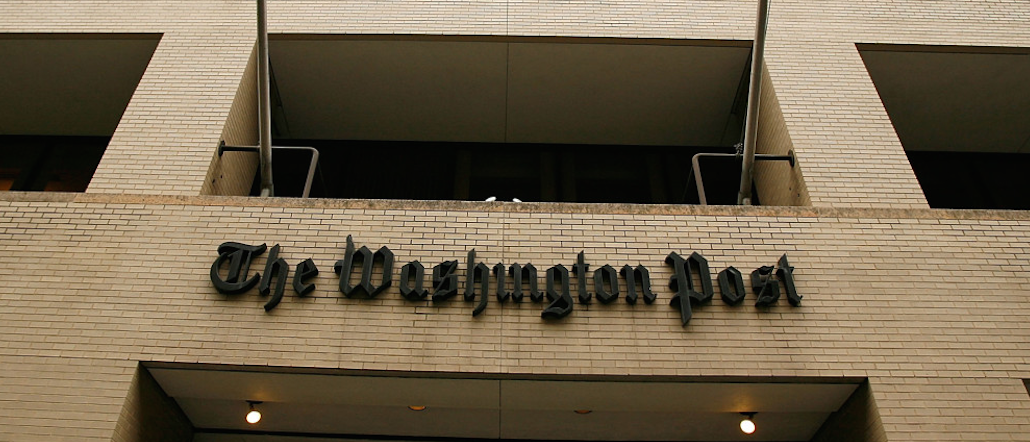 The Washington Post widened its lead over The New York Times in November, raking in 71.6 million U.S. visitors compared to the Times' 68.8 million according to comScore data.
Last month, the Washington Post narrowly edged the Times (66.9 million to 65.8 million) for the first time in its history as it reshapes its online presence. Both newspapers recorded record-high traffic numbers in November and performed strongly due to news cycles that included coverage of upcoming presidential election and the terror attack in Paris.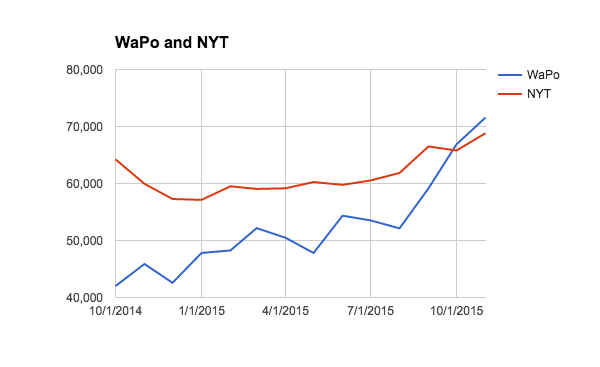 The Washington Post's widening lead over the the Times' can be attributed to multiple factors, including aggressively distributing its content on social media, focusing on mobile audience and emphasizing on viral content.
One caveat about the comScore's numbers: they represent one measure of how the two competing newspapers are doing and don't factor in print subscriptions and readerships on apps and worldwide. Nor do they measure how the Post is monetizing the increasing traffic, if at all.
https://digiday.com/?p=151762