There is a vacuum in the consumer revenue tech stack, and The Washington Post is hoping to fill it with Arc.
The Post announced that it has added a suite of subscription tools to Arc, the publishing platform it began licensing to other publishers in 2016, including a registration system designed to capture audience email addresses; a paywall, which can be either hard or soft; a customer service portal that connects publishers' customer support teams with subscribers; and a page builder that allows publishers to develop and deploy offer pages on their sites without programming or design resources.
Down the line, The Post plans to offer clients a machine-learning tool that will help identify which kinds of readers are most likely to become subscribers. Unlike some other facets of Arc's platform, publishers do not need to be Arc clients to use the subscription tools.
It is not clear how much Arc's subscription tools cost; Scot Gillespie, Arc's CTO, declined to answer questions about price, saying only that several factors, including how many registered users and/or subscribers a client wanted to add, played a role. To date, Arc has seen just one client, New Zealand Media and Entertainment, deploy the tools.
Consumer revenue has emerged as a top priority for digital publishers as platforms continue to dominate the digital advertising market. Fifty-two percent of respondents to a Reuters Institute survey said that subscription revenue was their main priority going into 2019.
That has led a clutch of companies, a few of them native to digital media, to try and provide publishers with the technology necessary to attract subscribers. The Post is hoping that its first-hand experience with publisher problems will set it apart.
"The folks that are selling subscription platforms aren't running a subscription business," Gillespie said. "We can add unique value."
Arc powers "around 175" different websites today, which reach a combined 600 million unique users around the world, up from 500 million last year, according to Gillespie. The sites include large news publishers such as Tribune Publishing, as well as smaller local operations such as Willamette Week and Alaska Dispatch News.
The Post grew Arc's feature set initially by trying to solve its own needs as a digital publisher, then creating versions of that solution that are as flexible as possible. Though its bread and butter remains text publishers, The Post's investments in video have also attracted the attention of broadcasters, such as Raycom. This past year and a half, The Post has gone on a hiring spree, adding nearly 100 people hoping to make Arc useful for brands in other fields, such as consumer packaged goods firms.
As is true with most subscription software, there is an involved onboarding process. Gillespie said that Arc teams can get a publisher's subscription operation up and running in four weeks if necessary, though integrating third-party data sources or offering a wide array of offers can make things take longer. For perspective, that timeframe is significantly shorter than the six weeks it takes to integrate Facebook's tools, or the months-long process required to integrate Subscribe with Google.
But once built, Arc's tools are supposed to allow publishers' marketing and audience teams to use them without any assistance from colleagues in development or engineering.
"We wanted to make it as self-serve as possible," Gillespie said. "Get the engineers out of the day to day, give the marketing teams the ability to set prices, add products, create offers, campaigns, and have all of that be self-serve."
Whether Arc's products are able to address the needs of both big and small publishers will play a major role in its success. Most larger publishers hunting for subscription revenue have cobbled together a system that may need to be replaced, while most smaller publishers are at an earlier stage, and unable to commit resources to anything that might limit immediate ad revenue. "In the news world, very few publishers have truly committed to subscriptions," said Robbie Kellman Baxter, the founder of the consultancy Peninsula Strategies. "They'll need to make sure that the average publisher needs Arc's tools, and that they fit into how they run their business."
Arc clients retain control of the customers they acquire by using Arc's tools. But as the platform gains a certain amount of scale, Gillespie said Arc could start being used as an "ecosystem," creating the prospect of bundles or hunting for subscribers across titles.
"There are things we can do in the long term where we could potentially bring customers together on our platform," Gillespie said, without offering a firm timetable for when such a thing might happen.
https://digiday.com/?p=334328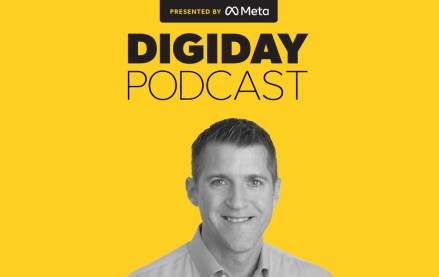 November 28, 2023 • 4 min read
Google's vp of global ads is confident that cookies will be gone from Chrome by the end of next year, despite all the challenges currently facing the ad market.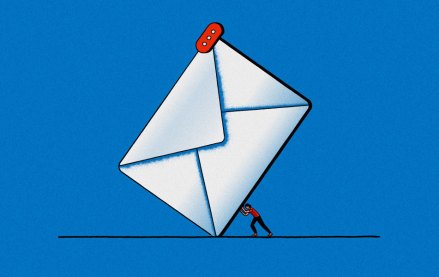 November 28, 2023 • 6 min read
Some email newsletter platforms' click-through rates are actually click-to-open rates, which are measured against the number of emails opened rather than the emails sent. But buyers seem to prefer it that way.
November 24, 2023 • 5 min read
Publishers' events businesses picked up pretty significantly during the back half of this year — and they will focus on sustaining that lift into 2024, according to Digiday+ Research.