Vox Media CRO Ryan Pauley on acquiring NY Mag: There is no trade-off between scale and quality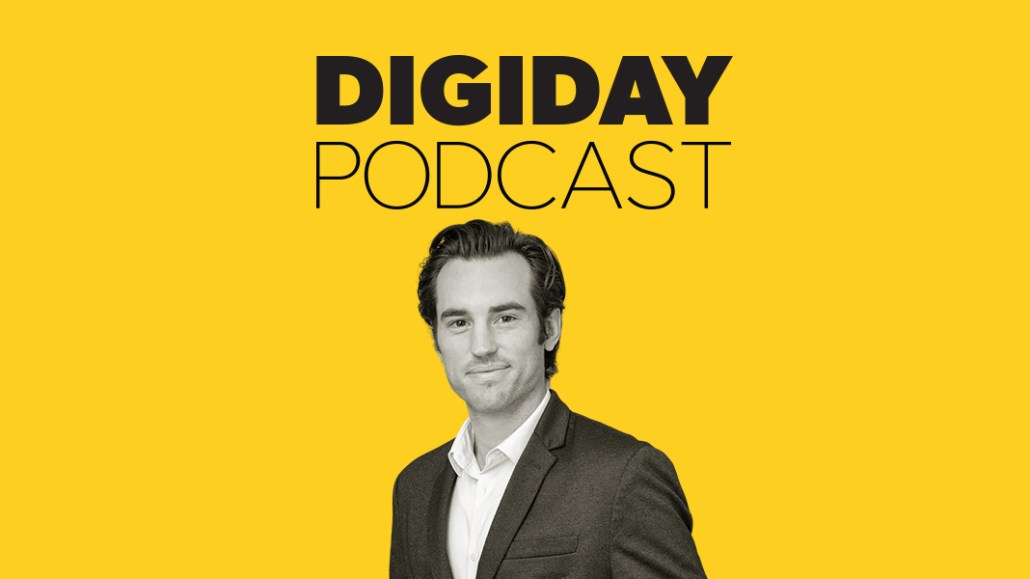 Subscribe: iTunes | Spotify | Google Play | Stitcher
Vox Media CRO Ryan Pauley sees the company's acquisition of New York Magazine, last year, as pairing up complementary parts — and he figures advertisers will see it that way too.
"Less than 35% of customers spent significant advertising budgets with both companies," Pauley said on the Digiday Podcast.
Vox's typical ad categories included tech, auto, financial services and food and beverage. New York Media, on the other hand, leaned toward luxury, fashion and beauty.
"Where there was overlap was media and entertainment," Pauley said. But even there, Pauley said, the merged companies could very well attract advertisers more effectively. "All clients are looking for fewer, bigger, better partnerships."
Pauley joined the Digiday Podcast to discuss Vox's "hyper-growth areas," its new marketing platform and the death of the third-party cookie.
Here are a few highlights from the conversation that have been lightly edited for clarity.
Diversifying revenue, even though the mainstays are growing too
"Advertising continues to be a growth area. We talk about revenue diversification, and a lot of times it gets talked about as a defensive posture against managing declines in advertising. But we saw growth in 2019 from an advertising standpoint; we will see it again this year — both direct-sold and programmatic. There's still an IO [insertion order] business, largely moving more towards the content end of the famous barbell between content and programmatic. But hyper-growth areas are affiliate commerce and podcasts. Podcasts continue to be a really fast-growing part of the business. We're seeing the brand advertising come in and we expect that to surpass the DR [direct response] market.
I think we're finding the balance towards more automation, more addressability, which I think is important for the medium to grow. Reports are that podcasts will cross $1 billion in ad revenue this year. For that to continue to grow, the inventory has to be addressable in a more automated way, but I also think it's important to not go too low on the quality side."
What comes after the cookie?
"This industry that we've all chosen has been built largely on the back of cookies in general, and particularly of third-party cookies. Third-party data is a nearly $20 billion a year industry. [The end of the cookie] started with privacy regulation (GDPR a couple years ago and CCPA, which came into effect). The more meaningful change has come from the browsers, whether it's been Safari, Firefox or more recently Chrome, that signal to the full depreciation of third-party cookies over the next couple of years. It's going to create this vacuum of identity signals that allows for the liquidity of digital advertising to exist, particularly in a programmatic standpoint. From where we sit today, if you're a brand and you either don't have a large first-party data set or a strategy to acquire that first-party data, you need to partner with companies that do have that direct-to-consumer relationship. That's where scale matters."
"Scale" isn't a bad word
"Scale for some reason has this odd, negative connotation to it. If there's one thing Vox Media believes, it's that scale and quality can coexist — and doing that across platforms. Especially in the advertising industry, the biggest advertising platforms in the world don't believe they're making a scale and quality trade-off, whether it's Hulu or Spotify or Pinterest. The platforms don't believe there's a trade-off. We also don't believe that."
Digital media is the captain of its own ship
"There's a lot of this [impression that] 'media companies believe that things are happening to them.' We built this company based on the fact that we can build solutions for ourselves but also for partners. Nothing is happening to us. We can impact and we can affect what we want this next 10, 20 year period of whatever we're going to call digital, which is just going to be everything, [to be]."