Video streaming services see Facebook as key for driving acquisitions
June 28, 2019 • 3 min read
•
•
Subscription video-on-demand platforms like Hayu and Dazn are using Facebook to target specific audiences with paid social ads or organic social video to sign them up to their platforms. It's a tactic used by a lot of direct-to-consumer retail brands, but SVOD platforms have the added benefit of access to a wealth of video and first-party viewer data, in order to target audiences with relevant content in a cost-effective way.
"We use Facebook as one of our No. 1 subscriber acquisition tool," said Hendrik McDermott, svp of branding-on-demand and managing director at NBCUniversal-owned Hayu, speaking at the Love Broadcasting event in London this week. "We create short-form video to hyper-target within the platform to attract audiences to our platform. There's no question data is hugely important. When you create a service like this you are able to capitalize on that." McDermott was unwilling to share details on conversion or subscriber rates.
As more OTT services enter the market, finding ways to reach potential subscribers is getting more competitive. In 2023, the U.K. is expected to be the world's third-largest OTT market with revenues of £5.3 billion ($6.8 billion), according to predictions from Digital TV Research. 
Hayu, the reality-show-focused SVOD service, which carries shows like "Keeping Up with the Kardashians," "Made in Chelsea" and "The Real Housewives," launched in 2016 as a way for NBCUniversal to capitalize on growing OTT revenues and audiences outside of the U.S. Using paid social on Facebook, Instagram and Snapchat, it drives people to sign up to its service. Since launch in 2016, more and more of Hayu's marketing budget has moved to social platforms because of their proven ability to drive performance, according to the company.
The amount of video content at the disposal of OTT platforms makes Facebook a clear bet even outside of advertising. The same Grabyo report found two-thirds of U.K. social media users are influenced to buy products by social video.
Sports-focused SVOD platform Dazn uses a mixture of live content and short clips on Facebook to drive awareness and, ultimately, subscriptions, according to Grabyo. During the Bellator 206 last September, Dazn livestreamed the supporting fight to Facebook, and attracted over 350,000 viewers. The streams were also used to promote the main event on Dazn.
"That's 350,000 fans who know where to go for the content they want most," said Aaron Duckmanton, head of marketing at Grabyo, which worked with Dazn on the stream. "The smart OTT services are taking some of this premium content from behind the paywall and using it to promote sign-up offers, trials and future events. It's especially effective for sports or live events."
Marketing via Facebook is useful for discovery or re-engaging lapsed subscribers, particularly with video. According to a study on global video trends from social video production and analytics platform, Grabyo, 42% of people aged between 18 and 25 have purchased online media subscription services after watching ads on social media.
Facebook's audience-based, biddable ad platform has let small and medium-sized marketers compete on an equal playing field with big-budget brand marketers. But recently DTC brands have moved away after realizing achieving cut-through on social media is getting harder, and brands increasingly have to pay more for a smaller return on investment.
"Facebook is a channel that works, but it's hard to plan consistently because of fluctuations outside of our control," said Deborah King, head of paid social for Europe, the Middle East and Africa at media agency Essence. Changes in CPMs, algorithms and a more crowded landscape means the platform needs constant supervision.
"Things always get more competitive in summer and Christmas," she added. "We either double or at least add a third on average [to CPMs or CPAs]. There's the added inflexibility of not knowing."
https://digiday.com/?p=339325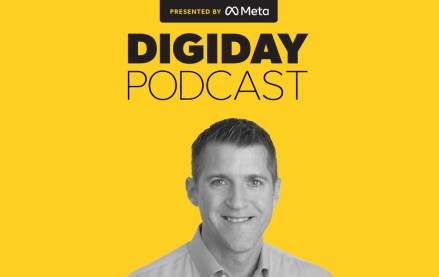 November 28, 2023 • 4 min read
Google's vp of global ads is confident that cookies will be gone from Chrome by the end of next year, despite all the challenges currently facing the ad market.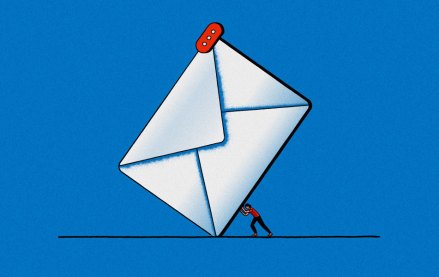 November 28, 2023 • 6 min read
Some email newsletter platforms' click-through rates are actually click-to-open rates, which are measured against the number of emails opened rather than the emails sent. But buyers seem to prefer it that way.
November 24, 2023 • 5 min read
Publishers' events businesses picked up pretty significantly during the back half of this year — and they will focus on sustaining that lift into 2024, according to Digiday+ Research.