Video publishers need to move away from the 'built-if-sold' model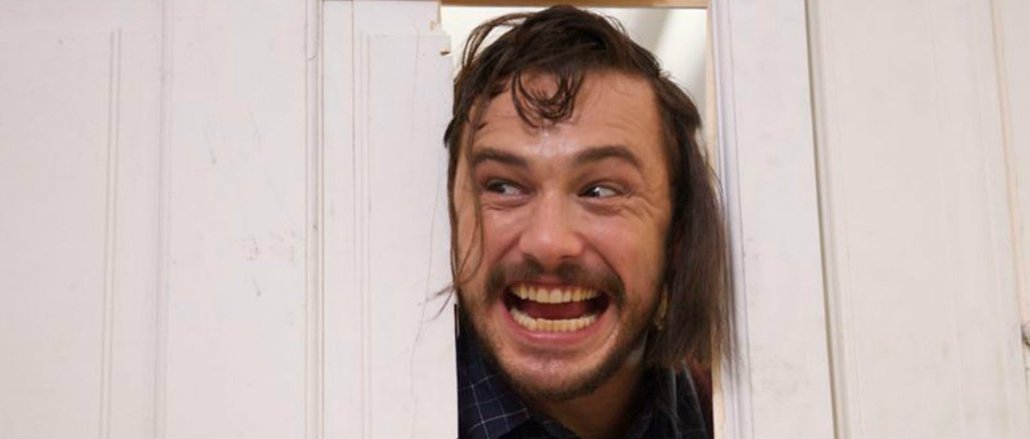 This article is part of a series on "Video's Cross-Platform Imperative," a look at how the Web video and TV industries are converging as eyeballs spread across platforms.
Web video likes to aspire to be like TV. There's one oddity that's fading: Many Web series only get made if an advertiser gets on board.
The practice, often referred to as the "built-if-sold" model for creating original video content, was the dirty secret of the first few Digital Content NewFronts, where publishers would present entire slates of programming with the often-unspoken understanding that most — if not all — of those shows would only get made if a brand paid for it. This has naturally held back Web video, with advertisers arguing that the model inspires little confidence in a publisher's ability to make a hit show. After all, can you imagine if AMC said it would run "Mad Men" but only if an advertiser underwrote it?
"Early on, we had a proliferation of brand-funded slates because there was no risk to it," said John McCarus, chief strategy officer of Media General's Lin Digital. "If a brand were to take advantage of one of those ideas, then you were assured a show." For publishers wanting to do video, particularly as consumption of — and advertiser interest in — the medium was increasing, this was an attractive option.
But also problematic. Unsurprisingly, shows presented during the NewFronts often never got made, with publishers returning next year to present a fresh crop of ideas. Take, for instance, Time Inc., which at their 2014 NewFront showcased "I (Heart) My Closet," where celebrities would give a tour of their closets and auction an item for charity; or PopSugar, which brought out "Community" star Gillian Jacobs to talk about her new series, "Fetch Fashion."
Over time, publishers were risking taking a hit to their credibility if they kept showcasing ideas rather than actual content. The issue was one of several cited by top buyers at agencies such as GroupM and Starcom MediaVest Group, who in an "open letter" to digital publishers called on them to make actual investments behind their content.
"If you're a brand, and on the other side of the table someone is saying how amazing [this show] is going to be, but they're not doing it unless you pay for it, it certainly undermines your pitch," said Keith Richman, president of Defy Media. "If you don't have confidence in your programming to make an investment in it, why should we?"
This is the exact opposite of how TV works, which made it doubly problematic considering the NewFronts are designed to be Web video's answer to the TV upfront.
"I come from the TV world," said Nate Hayden, vp of originals and branded entertainment at AOL. "There, the expectation is, if you announce a show, you're already making it."
Of course, part of the problem also had to do with the advertisers themselves. "The practice also started because [early on] we were in a period of experimentation where brands saw less risk if they had more control," said McCarus. This made it easy for agencies to sell clients on doing a particular series, even if it hurt the quality of the content.
"If a brand got involved, the number of creative minds and bosses increased materially," said Richman. "And you ended up more often with a version of what you hoped to go live with."
Publishers seem to be moving away from the practice. At this year's NewFronts, Defy Media, Mode Media and Lin Digital were among the presenters that made a point to stress how they were actually planning to deficit finance the content they were presenting.
"The only reason we even did the NewFronts [this year] was to make that point," said Richman, who claims the company has 44 shows actively in production throughout the year, with 28 or 29 series averaging a million views per episode on YouTube alone.
As publishers see increases in viewership, they have more freedom to make content and programming decisions with at least some degree of certainty that people will watch. And that in turn will help bring more brand dollars in — or at least that's the idea.
"There is enough audience to justify the original production activity," said McCarus. "If you attract an audience, you will attract advertising; it's really a simple formula."
To be sure, some of the top video publishers are also able to put money down for original video now because they have more money to play with. BuzzFeed, Vox and Vice, for instance, have all netted huge investments in the past year with the intention of at least using some of those funds to increase their video output.
But not everyone is a BuzzFeed, Vox or Vice, and it's here where publishers need to increasingly make content investments without the safety net of a brand already on board.
"There is so much value in it," said Hayden. "When we talk about raising the standards and expectations for digital video, I truly think deficit-financing your own content is key to that."
Image: James Franco in AOL's original series "Making a Scene"
https://digiday.com/?p=135902