Video Briefing: Apple's streaming video plans bring up more questions than answers
March 29, 2019 • 6 min read
Apple isn't chasing Netflix. It wants to copy Amazon. But even after this week's high profile Apple event, there are still a ton of questions about how, exactly, Apple will attack streaming video.
The key hits:
Apple's new TV offering will center on an ad-free subscription service that will offer high-priced original movies and TV shows, as well as the ability for users to subscribe to video channels from other programmers.
But there are still plenty of questions on Apple's business strategy for Apple TV+ and Apple TV channels.
Apple negotiated the ability to bundle different channels and products together, which means it could offer channel bundles.
The company is certainly more likely to offer a services bundle, which could package products such as Apple TV+, Apple Music and AppleCare into one subscription.
Apple also plans to distribute its TV app on other streaming TV platforms as it builds its services business that made $10.9 billion last quarter.
It's hard to root against Apple, which has a ton of cash, marketing prowess and with Apple Music has demonstrated that it can get people to subscribe.
Apple unveiled two new video products during its event this week, including Apple TV Channels, which clones Amazon's popular Prime Video Channels program, and Apple TV+, which will offer high-priced original series from filmmakers and stars such as Steven Spielberg, J.J. Abrams, Oprah Winfrey and Reese Witherspoon.
But as far as strategic details go, Apple didn't provide much, outside of the fact that the service will be available in more than 100 countries.
While Apple CEO Tim Cook did refer to Apple TV+ as an ad-free subscription service, he didn't disclose how much the service would cost. And even though Apple has already spent more than a $1 billion on content, the company only has about 30 shows in the works, which is not enough volume to effectively sell a subscription to a video streaming service. Netflix alone has thousands of movies and TV shows (both original and licensed work) in its library.
Now, Apple could go out and license older movies and TV shows to fill out that app. But another possible — and likely option — is that Apple bundles its original movies and TV shows with other services offered by the company. For instance, Apple's deals with HBO, Showtime and other video channel programmers for the Apple TV Channels service includes the option for Apple to bundle multiple channels into one subscription, according to The Information. The original movies and TV shows could be the cherry on top of such bundles.
Apple's main goal is to build out its services business, which generated $10.9 billion last quarter, as iPhone and other hardware sales have gone stagnant. Beyond just bundling channels, Apple could package various services together into a larger subscription. A bundle that includes free movies and TV shows with big stars, Apple Music, AppleCare, Apple News+ and even subscriptions to a few other streaming video programmers from its TV channels storefront could be a compelling option for Apple users.
Peter Stern, the company's services chief in charge of negotiating deals with video programmers and media companies, is a former Time Warner Cable executive who Apple has hired to oversee this effort. Sources have described Stern as sharp and smooth — a "TV guy," said one exec who has negotiated with Stern at Apple. And Stern understands the pay TV business, which knows a thing or two about bundles.
Where this gets more interesting is in Apple's plans to distribute its new TV app outside of its own ecosystem. The app will be available on Samsung, Vizio and other smart TVs from manufacturers. It will also be available on Amazon's Fire TV platform and Roku. The reason for this is clear: Apple is far behind Amazon and Roku in connected-TV device penetration in the U.S., and if it hopes to substantially grow its TV app and services revenue, the app will need to be where people are.
Apple pre-installs the TV app on its own devices, but will the company be able to convince users to download and pay for that app on Amazon and Roku? And can Apple TV Channels (through that same TV app) succeed outside of Apple's ecosystem, especially when both Amazon and Roku have competitive services to offer.
Maybe Apple can. The company has more than $200 billion in cash on hand, is very good at marketing and has managed to grow Apple Music to 50 million subscribers; so don't count them out, right?
Apple could have provided more insight into how it's thinking about its TV plans during its heavily-hyped event earlier this week. Apple and its lineup of big stars told us about its fancy new TV shows, but had very little of substance to actually show.
Confessional
"The last thing we need is another platform getting into advertising. Thank God Apple doesn't care about advertising," — A media executive at Digiday Publishing Summit
Numbers don't lie
$1 billion: The amount Netflix is spending on local programming across Europe, according to Netflix's content chief Ted Sarandos.
36 percent: Digital video ad revenue brought in $5.2 billion in the first half of 2018, according to the IAB.
What we've covered
YouTube is targeting TV advertisers with an upfront pitch:
YouTube will breakout its live TV service as a standalone option for ad buyers and will also factor in production quality when selecting Google Preferred channels.
People are now spending more than 200 million hours per day watching YouTube on TV.
YouTube also says most advertisers have returned to the platform after the most recent scandal involving lewd comments under videos featuring children.
Read more about YouTube's upfront pitch here.
Snapchat creators say they're getting fewer brand deals:
Multiple creators with millions of followers on Snapchat said their reach has declined and in some cases, their branded videos are getting deleted.
Snap doesn't share ad revenue with creators, which means creators have to rely on sponsored content.
Read more about Snapchat and creators here.
What we're reading
Inside Viacom Digital Studios: VDS, the division inside Viacom which produces original digital videos and series for the cable programmer's media brands, isn't profitable yet. But with the acquisitions of companies such as VidCon and Awesomeness, as well as a growing pipeline of content, VDS is building a diversified digital portfolio for Viacom. This includes a production arm through Awesomeness that has landed several hit shows and movies on Netflix and Hulu.
Top CAA agent Jim Toth is going to Quibi: Jeffrey Katzenberg continues to round out his content team for Quibi. Toth will be head of content acquisitions and talent, which means he'll have a lot of say in where Quibi's huge programming budget will go.
WarnerMedia is offering buyouts to older Turner employees: A memo sent by WarnerMedia is offering severance if some employees ages 55 and older choose to leave the company voluntarily. WarnerMedia is dissolving the Turner brand as it merges the unit with HBO. Layoffs are coming in some capacity.
Subscription fatigue is setting in: This is one area where a product such as Apple TV Channels and Amazon Prime Video Channels can succeed. Users that don't want six or seven different usernames, passwords and credit-card billing relationships can package several video channels from one account.
https://digiday.com/?p=328013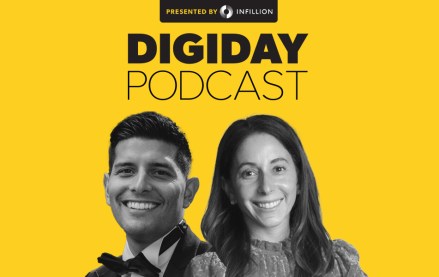 September 26, 2023 • 3 min read
In a live recording during the Digiday Publishing Summit, the news executives called for more nuanced conversations with advertisers around their brand safety concerns.
September 26, 2023 • 4 min read
After investing in one generative AI startup and suing another, the company will let customers create images on its website and an API.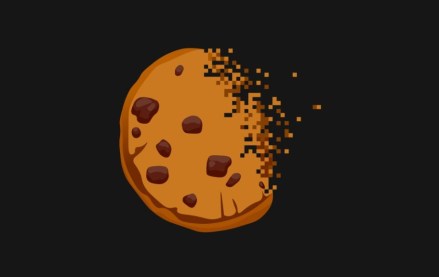 September 25, 2023 • 1 min read
During the Digiday Publishing Summit, execs from companies including Condé Nast, Dotdash Meredith and Thomson Reuters assessed the industry's readiness.