'They just don't want any competition': Snapchat creators say they're getting fewer brand deals
March 27, 2019 • 7 min read
•
•
On Snap's 2017 third-quarter earnings call, Snap CEO Evan Spiegel promised that his company would prioritize building "more distribution and monetization" opportunities for creators. But over a year later, creators say Snapchat has gotten worse for them, specifically with the availability of brand deals and communication from Snap.
Digiday spoke with 10 creators, many with more than a million daily viewers on the app, who say that the opportunities for sponsored content have been minimal and that their reach has declined. Many of these creators, who requested anonymity for fear of retribution from Snap, said they have had some of their sponsored posts deleted without warning. This move is especially detrimental since, unlike on YouTube, creators with high follower counts on Snapchat do not have access to ad revenue sharing between them and the platform. Several creators who have worked with Snap in the past said they haven't had luck with brand deals on Snapchat lately and have shifted their efforts to other apps like Instagram and TikTok.
One executive at a large influencer agency in Los Angeles said they have not done a Snapchat activation in years. The executive said they started to see the shift away from Snapchat about two years ago due to a lack of audience insights and discoverability limitations. But while Snapchat has attempted to improve those areas, their clients haven't been interested in rejoining. "They don't ask for it," the executive said.
Another executive at a large global agency said Snapchat is not in the vast majority of their content strategy. "There's nothing I get out of it. The only stuff we do is [AR] lenses because it's fun but influencer work is all either Instagram, YouTube or TikTok," they said.
Snap attempted a charm offensive for creators last year. In May, it held its first-ever creator summit in May. Snap has continued to support some of these creators by orchestrating brand deals. For example, attendee Cyrene Quiamco recently worked with McDonald's on a Snapchat campaign. But several of the other attendees have decreased their efforts on the app. Shaun McBride, also known as Shonduras, who attended the event, told Ad Age in December he has given up hope on Snapchat and has focused his efforts on other services. Another attendee, Mike Metzler, told Digiday he has not done any brand deals on Snapchat recently. Billy Mann, who also attended the summit and credits his early online success to Snapchat, has been investing the majority of his time in TikTok. Mann's public snaps on March 24 promote his TikTok account, where he now has 1.2 million followers.
Meanwhile, other Snapchat users who still post daily on the app to millions of followers say they receive little to no support from the company. A creator, who runs one Snapchat account that averages between three to four million views daily, said his posts featuring brand deals started getting deleted in late 2018. Deletions happen nearly daily, without any warning from Snapchat.
"It's crazy to me that I could have almost 4 million viewers daily and Snapchat could not have a care in the world about either partnering up or at least reaching out to discuss properly monetizing," the creator said.
There doesn't seem to be any noticeable trends in the type of content that gets deleted. The creator said they thought maybe it had something to do with promoting e-commerce stores so they switched over to working with apps but some of the account's posts were still deleted. Other creators say they have had posts that link to articles deleted.
"It's so random. Sometimes it'll stay for 24 hours, and I'll post the same thing again, and it'll get taken down in an hour or two. All of my ads have [disclosures], and it ranges from videos to pictures. It's nothing dirty," said another creator, who manages a few comedy accounts that average between two to four million daily views.
Other creators said they have received in-app warnings in response to their sponsored posts. One creator who manages about 20 Snapchat accounts said sometimes the app will log the account out. When they log back in, they receive a warning that links to Snapchat's community guidelines.
A Snap spokesperson said posts related to spam, fraud and violence are all in violation of the company's community guidelines and that the company regularly sends warnings to accounts and takes action based on user reports. The spokesperson said creators also must abide by FTC rules.
Chris Higa, who is a verified creator on Snapchat, said he's experienced deletions on his account and has worked with creators that have run into the issue, as well. He speculated that some of the deletions might occur because the creator is working with Plug app or Espire app, two services that help manage influencer deals.
"I think because of the link attachment [Snap will] block the link now sometimes. Plugcoin is very popular for trending accounts, and I'm not sure why Snap doesn't allow it, but sometimes I think because they want them to use [Snap Ads], but I'm not aware of any policies that state Snap users can't post links to advertising via Stories," Higa said.
A Snap spokesperson said creators are only allowed to use third-party apps and plug-ins that are authorized to work with Snapchat through Snap Kit. Plug is not a partner. But creators who had their posts deleted said not all of them involved Plug or another third-party service.
Three of these creators also alleged that Snap restricted their reach after they posted brand deals. The creator who manages 20 accounts said that one of the accounts often used to be featured on Discover, but when they began to put ads on it, that featured spot vanished. That account "used to be hitting three million views daily," the creator said. "It was very big, but now since I started posting ads, I haven't been able to pass 1.3 million views daily."
Another creator, who works on a team of six that manages six Snapchat accounts that together reach more than two million people daily, said they have seen the reach drop by around 25 percent since Feb. 23.
Christon Cash, who manages two Snapchat accounts, said his views dropped from 2,000 views per snap minimum to 500 views per snap maximum about a year ago. Zach, the owner of the account WeSnapDogs, said his daily reach has dropped from 750,000 to 400,000 over the last year.
A Snap spokesperson said the company has not been doing anything to restrict reach. Snap's internal team also advises brands to work with creators for their creative skills, not for their reach, because it is unpredictable on the app, the spokesperson said.
One bright spot for Snapchat and creators is in augmented reality. Snap launched its AR creation platform last year and has been courting AR creators since then. At South by Southwest this month, Snap hosted events with some of its AR creators. Sophia Dominguez, who attended SXSW with Snap, said her team at SVRF has been actively pursuing brand deals for AR. For example, her team recently made an AR portal for Imagine Dragons' new album
"We created their album cover art into a 3D world. I think it was our second most popular portal," she said.
Going forward, creators say they would like to see clearer guidelines from Snapchat on influencer marketing. These creators have tried to communicate with Snapchat's team via email, LinkedIn and Twitter, but the majority have not received a reply. Higa, who is verified, said he was able to get his account unlocked via a Snap employee after he was restricted for 24 hours.
The creator who manages a few comedy accounts said they did not plan to stop growing on Snapchat but would appreciate more transparency from the company.
"I'm waiting it out. I sell so many ads a day, and they're not all getting taken down. But when I have to explain to my advertisers what happens they get confused. They think I'm scamming them. It seems like [Snap doesn't] want any competition with their own ads," the creator said.
https://digiday.com/?p=327503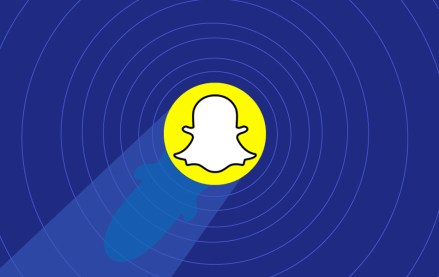 September 29, 2023 • 3 min read
•
•
"We are not diminishing the importance of AR," he said. "In fact, we are strategically reallocating resources to strengthen our endeavors in AR advertising and to elevate the fundamental AR experiences provided to Snapchat users."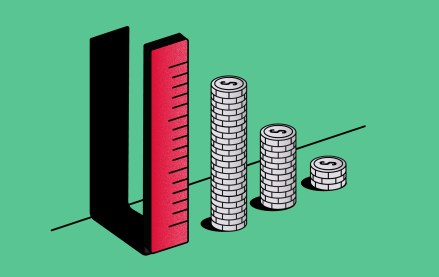 September 29, 2023 • 4 min read
•
•
In Q4 of this year, Activision Blizzard Media is launching in beta a new measurement tool dubbed the Attention Measurement Scorecard. The goal: to raise brands' and marketers' confidence in in-game advertising.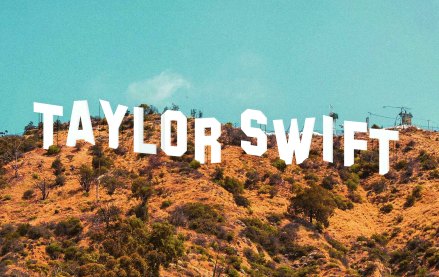 September 29, 2023 • 4 min read
•
•
The concert film will likely help build on cinema advertising's momentum after Barbenheimer.