'Valuations had shifted': What a private equity acquisition means for legacy media
November 19, 2020 • 6 min read
•
•
Ivy Liu
For media companies that are acquired by private equity firms, it can feel like the death knell is tolling. Often that's because the expectation is that the organization will be stripped down to the studs while the new management looks for an opportunity to quickly flip the property for a healthy payday.
But there are many different types of P.E. shops (most notably owners and flippers) and in some cases, private equity is looking at the long game of putting legacy publications on a fast track to digital transformation — and profitability. And they're doing so by investing in proprietary tech and switching from traditional print production to special issues and books.
That's at least the hope for seven former Bonnier brands anyway.
Last month, three-year-old private equity firm North Equity bought the former Bonnier special interest magazines Popular Science, Popular Photography, Saveur, Outdoor Life and Field & Stream, as well as two of its digital properties Better You and Interesting Things. This was the most robust acquisition for the media-focused P.E. shop in terms of number of titles, and brought its portfolio up to 13 total media brands.
Covering the home, auto, military and special interest categories, North also owns TheDrive, CarBibles, BobVila.com, Kitchenistic and Task and Purpose. TheDrive was North's first purchase in 2018 and the rest were purchased this year ahead of the Bonnier brands.
North Equity co-founder Andrew Perlman declined to disclose the cost of the most recent sale, but Swedish-based Bonnier originally purchased 18 special interest publications, including Popular Science, Outdoor Life and Field & Stream, from Time Inc. in 2007 for an estimated $225 million, according to the New York Post. First published in 1994, Saveur was last bought in 2000 along with Garden Design for $15 million for both, according to the Orlando Sentinel.
North Equity was co-founded by managing partners Perlman and Matt Sechrest. Perlman previously worked at Classic Media, a private equity company that has intellectual property and film rights that's now owned by DreamWorks Studios. Later he worked at a public company in the patent licensing space. Sechrest has a background in Silicon Valley and software development.
In setting out to create this new venture, the two combined Perlman's love for media and Sechrest's technology interests to create a place where legacy media companies with a strong voice could then be brought into the 21st century, according to Perlman.
"Popular Science first caught our attention [in January] and then we started digging deeper," said Perlman, adding that the other available New York-based titles would also fit its criteria for what makes a good media buy. That criteria is being a legacy publication with room to grow its digital audience.
Neither Perlman nor Bonnier's spokesperson would comment on the financial of the titles included in the sale. Over the past year, however, Popular Science, Field & Stream and Outdoor Life all lost in the neighborhood of 50,000 print subscribers.
Popular Science had a total verified print circulation of about 630,000 at the end of 2019 and then close to 560,000 as of June 30, per the Alliance for Audited Media. Field & Stream dropped from 650,000 issues to 570,000 issues and Outdoor Life fell from more than 465,000 to less than 430,000 during that same period.
Perlman said he started looking for acquisition opportunities in the media space three years ago because "intuitively, I felt like there were a lot of instances where valuations had shifted … for companies that were legacy businesses, but hadn't fully adapted to the current environment."
The major asset that Perlman said he's holding onto is the brands' talent. Approximately two-thirds of the brand-specific employees from Bonnier made the transition to North, including the editors-in-chief and the vast majority of the edit team. The plan is to grow the teams as well.
One of the acquired assets, TheDrive, tripled its staff from about 10 full-time employees to nearly 30 in two years, which Mike Spinelli, the general manager of Brookline Media (the auto vertical under North Equity) said has given the brand the ability to restructure.
Not looking to interfere with the edit strategy, Perlman said North would provide the edit teams with "a platform and tactics to boost what is already happening."
This means North's team built a proprietary advertising tech stack — which was finished a year ago — as a way to get a deeper understanding of where audiences were coming from and how its brands were making money, said Perlman. Programmatic advertising and affiliate e-commerce will also become top focuses for revenue for the company, while refining SEO and other digital distributions strategies were focuses for audience growth, he said.
These changes have been successful in driving both audience and revenue for TheDrive, which was created under creative agency TangentVector in 2011 and later bought by Time Inc. in 2015. Since its acquisition by North, Perlman said TheDrive has increased its overall revenue by 300% and its audience has grown year over year by 120%, with 5.4 million users monthly in January 2019 to 12.5 million in September 2020. Perlman declined to shared the hard dollar figures attached to the percentage revenue gain, and compared to what base.
At the time of purchase, Popular Science had just under 5 million unique visitors to its site, and Field and Stream, Outdoor Life and Saveur had 1.9 million, 1.8 million and 1.2 million unique visitors in October, respectively, according to Comscore.
Building its own ad tech stack has the benefits of saving North Equity about around 40% of the revenue that a publisher earns from programmatic sales, according to Ken Harding, senior managing partner leading the publishing group within the Telecom, Media & Technology division at FTI Consulting. However, the company would need to reach a high enough level of demand to cover the costs of creating the platform and subsequently earn a higher level of net digital advertising revenue to make it worth while.
"I still think at the end of the day you need to be pretty consumer-led to survive in the current digital space," said Harding, which would include subscription or commerce revenues.
Aside from migrating the new special interest titles onto the company's ad platform in the first quarter next year, North Equity is also stopping the quarterly print product for the former Bonnier magazines and is moving to a special edition and specialty publishing model that will include short form books and children's books published with the help of partners. Perlman said he also sees opportunity to increase the product licensing business for the brands, which was a growth goal for Bonnier in 2020.
Two years after its acquisition, TheDrive's Spinelli said that the benefits of joining a private equity firm from a large media company, like Time, is that the auto publication was turned into more of a central focus point.
"We were never a priority in sales efforts — more like an add-on to larger ad deals. Now we're getting attention that's matched to the size of the brand, and we're seeing some real growth," he said.
This post has been updated to reflect that TheDrive was first published by TangentVector. A previous version of this story said it was launched under Time Inc. in 2015.
https://digiday.com/?p=384034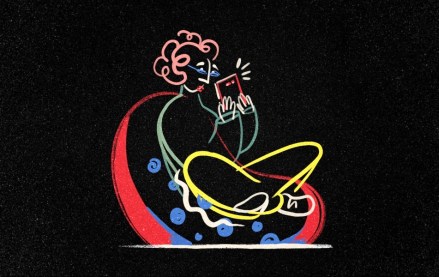 September 28, 2023 • 3 min read
•
•
The Financial Times has launched another lower-priced, subscription-based mobile app product a year after the debut of FT Edit to reach international readers.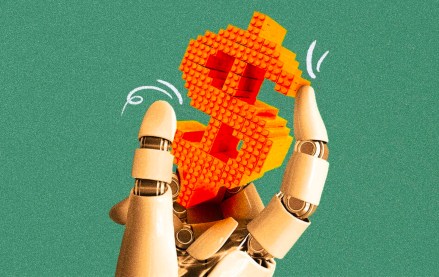 •
Publishers are starting to apply AI to their sales operations.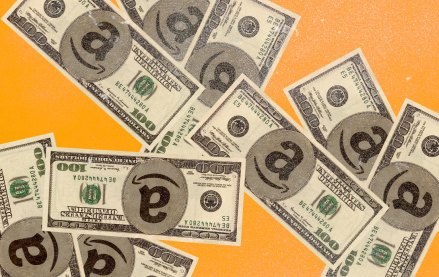 September 27, 2023 • 6 min read
•
•
The agency accused the e-commerce giant of conducting a range of anticompetitive behaviors that hurt both shoppers and sellers.