USA Today's on track for 84 million podcast downloads this year
April 18, 2016 • 4 min read
•
•
Flickr: Patrick Breitenbach
As much as the USA Today Network is into social video and virtual reality, it digs podcasts, too.
The media network, which includes the flagship USA Today publication as well as 92 local newspapers, said its 22 podcasts generated 52.3 million downloads or streams in 2015. This year, its podcasts are averaging 7 million listens per month, putting it on track to score 84 million by the end of the year. It's a promising start for USA Today Network, which started doing podcasts 18 months ago. It's ahead of The Financial Times' 45 million downloads from last year, but none of USA Today's podcasts have cracked iTunes' overall top 200.
USA Today approaches podcasts in two ways: It has a lineup of  regularly scheduled, personality-driven shows airing either on a daily or weekly basis; it's also training its journalists to do shorter audio reports to accompany breaking news stories. The entire effort is being spearheaded by Shannon Rae Green, senior multimedia producer at USA Today Network, who's working with a group of 10 people that produces, edits and publishes the content. (It draws on a handful of other USA Today production staff.)
"It's interesting that [podcasts] are blowing up right now, especially after being around for such a long time," said Green.
USA Today's top regular shows include "Talking Tech," which is hosted by columnist Jefferson Graham and averages 540,000 listens per week. It's also the top tech podcast on streaming platform Stitcher and no. 15 in the tech news category on iTunes. Another show is a podcast version of USA Today's sports and entertainment vertical "FTW," which drew nearly 1 million downloads in March, according to the company.
While encouraged by the growth of its podcasting audience, measurement and advertising remain a challenge for USA Today Network and other podcast publishers going forward. For instance, only two of USA Today's podcasts have featured sponsors, according to Scott Stein, vp of product at USA Today.
"We are encouraged by the CPMs, which are on par with what we see with our direct-sold video advertising," said Stein, who declined to specify the amount of the CPM. "But with our ad partners we are direct-selling to, we are educating them [about podcasts] as well."
Podcast advertising in general still has a lot of catching up to do. Ad spend on the medium is expected to top $35 million in 2016, a 2 percent increase from the previous year, according to ZenithOptimedia. That's far behind the $18 billion radio commands every year.
"The top shows are selling out, but the smaller shows, which make the vast majority of the podcasts out there, those shows are not being monetized," said Todd Cochrane, CEO of RawVoice, a podcast service company. "There is a huge opportunity for media buyers to make this a bigger market, but they're only looking for the big shows right now."
Part of the issue is that it's still difficult to tell if people are actually listening to the podcasts. If the content is being streamed, there is more data available, but if users are downloading the clip for offline listening, then there is no information beyond the download count.
"There is no other medium that people actually download to a device and consume as regularly as they do with podcasts," said Green. "But we know we have found an audience here, and [advertisers] will catch up."
A key area of focus for USA Today Network in the coming year is in the continued training of its roster of 3,800 reporters to do audio recordings while out in the field. These audio clips, which are usually 20 minutes or shorter, can be embedded within news stories as well as distributed across Soundcloud, Tune.In, iTunes and Stitcher.
To make it easier for them to record audio, USA Today is equipping journalists with higher-quality microphones that they can attach to their smartphones to record interviews. It also provides best practices, coaching and a shared CMS that makes it easy for reporters to upload the content to Soundcloud. The clips are then made more widely available, including promotion on Twitter and Facebook.
"When we have reporters in far-flung places, it's easier for them to get audio back to our headquarters from where they are than it is to get video," said Green.
https://digiday.com/?p=172825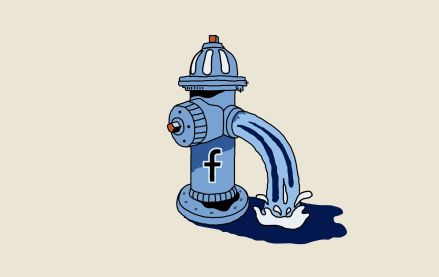 October 4, 2023 • 5 min read
•
•
Publishers are still feeling the effects of a change Facebook made in May that caused a steep decline in referral traffic. Nearly four months later, publishers aren't sure when — or if — that traffic will come back.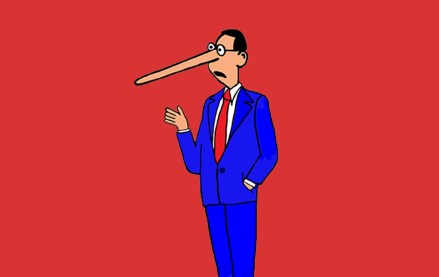 October 3, 2023 • 7 min read
•
•
A new definition for MFAs is available but the vague nature of the guidelines is leading to a lack of standards that might prevent adoption.
October 2, 2023 • 1 min read
•
•
The publishers who attended DPS were focused on the potential upsides of applying the technology to their operations while guarding against the downsides.