USA Today Network is testing memberships at local papers
October 23, 2017 • 3 min read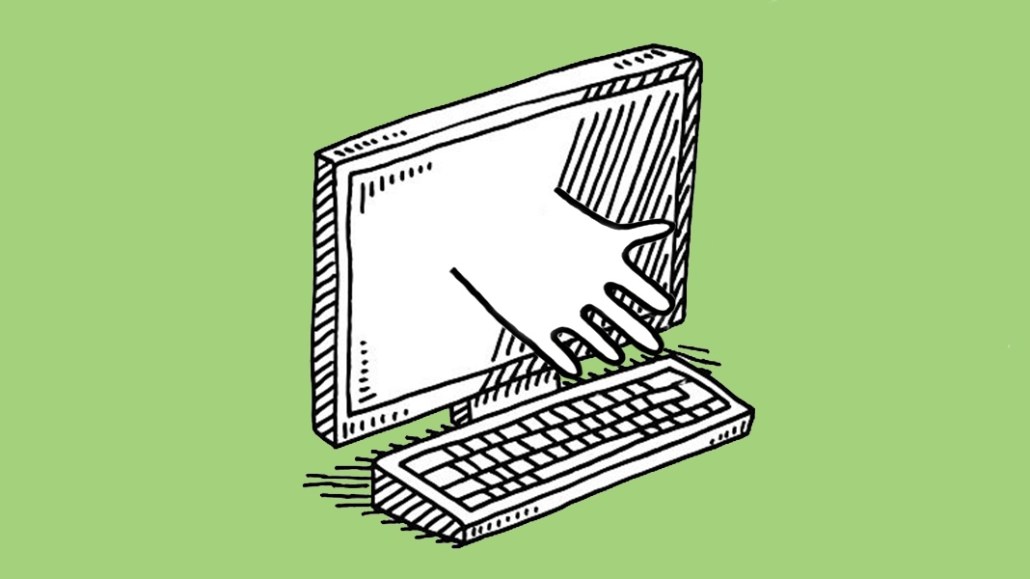 USA Today Network is joining the membership trend, testing offers at four of its 109 local papers that involve exclusive content and local deals to subscribers who log in on the paper's site.
The memberships, which are free to people who subscribe, are part of a larger effort to grow consumer revenue at Gannett to counter declining print ad revenue. That effort has included getting people to register on USA Today's site and upselling USA Today app users to an ad-free version for $2.99 per month.
USA Today Network is hoping to move people down the marketing funnel with the free membership tier, touting access to events, deals and extra editorial content, such as a chance to win signed copies of new books by authors including Alan Alda and Michael Connelly, a newsletter with recipes and an upcoming downloadable holiday gift guide. It's also using the membership concept to remind people of the breadth of its existing news coverage and formats like newsletters and podcasts. The membership concept is being tested in four USA Today Network markets: Asbury Park, New Jersey; Rochester, New York; Green Bay, Wisconsin; and Nashville, Tennessee.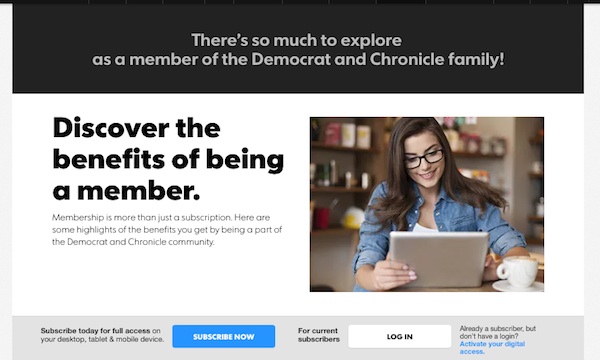 "Membership is important as we think about new audiences," said Andy Yost, chief marketing officer at USA Today Network. "We need to convey to people that we're more than a newspaper on your doorstep — we're really essential to the community you're part of. It resonates with a younger audience that's been somewhat elusive to us in the past. I think they want to feel part of a community."
Subscribers don't pay anything extra for membership, but the company expects to get value from members in the form of things like repeat visits and new subscribers.
USA Today Network has had a lightweight version of the membership program called its "Insider" program. It exists in all of its markets and gives logged-in subscribers perks like discounts on movie tickets and extra content.
USA Today Network has 3 million subscribers across the papers; a third of those subscribers log on monthly to Insider pages. People who visit these Insider pages generate twice as much ad revenue as subscribers who don't visit the Insider pages and 13 times as much ad revenue as people who visit the sites but aren't subscribers. Insiders are also 22 times more likely to log on to the sites than non-Insider visitors, Yost said.
The USA Today model is far from publishers like The New York Times, which now gets more revenue from readers than advertisers, but the approaches are similar in that they're trying to become more consumer-focused, even if they're starting from different places.
"People have for many, many years had a relationship, positive or not, with a local media brand," Yost said. "The brand reappraisal piece is, you [used to] think of us as news. We are core to the community we're part of. Our local properties were Facebook before Facebook."
https://digiday.com/?p=259929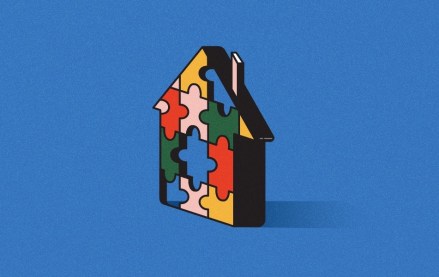 September 22, 2023 • 4 min read
Apartment Therapy's president Riva Syrop took the stage at the Digiday Publishing Summit to discuss the convergence of commerce and sponsorship revenue within its Small/Cool event.
September 22, 2023 • 4 min read
Media execs took stage at the Digiday Publishing Summit to discuss the growing importance of ROI in ad campaigns this year.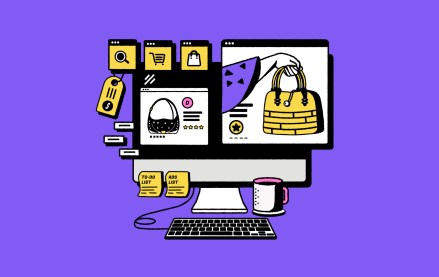 September 22, 2023 • 4 min read
CEO Satya Nadella said AI assistants will be as ubiquitous as PCs and will help users navigate across apps, operating systems and devices.