Advertising technology is complicated and confusing, but it's also here to stay.
Despite what vendors might have you believe, the reality is that plenty of kinks in the system still need to be worked out. The complexity and confusion is leading to misunderstandings about what programmatic advertising is and, more important, what it isn't.
We asked publishers and agencies for the biggest myths currently surrounding programmatic advertising. Here's what they said:
Programmatic buying is the same as real-time bidding.
False. The distinction between programmatic buying and RTB still confuses many across the industry. Programmatic buying is simply the process of buying media using technology, instead of doing so manually from salespeople. That means buyers use dashboards and tech platforms to purchase their ads, instead of negotiating directly with humans and faxing them insertion orders.
Real-time bidding is one form of programmatic advertising, through which ad inventory is bid on and sold in a real-time auction. It's not the only type, though. Publishers also sell their inventory programmatically through non-RTB platforms, on a fixed-priced basis as opposed to an auction one.
Publishers are "outgunned" by buyers.
Mostly false.  Some publishers say that programmatic ad selling, and RTB in particular, is bad for their bottom lines. Yahoo CEO Marissa Mayer recently said programmatic ads have caused its business "negative impact," for example, and plenty have suggested programmatic selling is simply a "race to the bottom" for the sell side. But increasingly publishers say that isn't necessarily the case. They're beginning to understand the dynamics of programmatic advertising better, they say, and they're fighting back.
"It's not like things are so one-sided," said Matt Prohaska, programmatic ad director at The New York Times. "There was a little bit of necessity being the mother of invention to begin with, but plenty of publishers are showing there's a way to bring more offense into your sales efforts as opposed to being dragged into it. There are ways to sell your inventory at higher rates, and to sell it faster."
Technology will replace people.
Somewhat true. There's little doubt that that technology will, to some extent, replace humans when it comes to the buying and selling of online ad impressions. Look what happened to the travel agents. Agencies, for example, simply won't require the armies of planners and buyers they currently employ to analyze spreadsheets and fax insertion orders. But that doesn't mean machines can or will handle every aspect of online media trading.
"Humans and specifically buyers and sellers will be a key part of the system for some time to come," said Jim Spanfeller, CEO of Spanfeller Media Group. "The last step might be automated; in fact, we would be much better off if it already was, but there will still be some sort of creative back and forth. There are simply too many variables that can be put to work to make a really great program for this to happen anytime soon, which is a good thing for both media buying agencies and publishers."
Everything can be bought programmatically now.
False. Despite what vendors and ad tech providers might claim, not every digital media channel can be bought programmatically with great effect. In fact, it's only really display ads that agencies say they find value buying this way. There are still limitations around mobile, and good video inventory is scarce. But even when it comes to display, agencies say they don't yet have access to the inventory they want. As a result, they're having to proactively push publishers to trade with them programmatically.
"There's a myth around inventory sources. The fact of the matter is that a lot of publishers are still having trouble making their inventory available this way," said Media Kitchen president Barry Lowenthal. "We're having to work with publishers to show them how. They know they have to have a programmatic story, and they think it's important, but they just don't know how to get there. We still don't have access t the inventory we want."
Programmatic is ready for primetime.
False. There's a misconception that the pipes that connect exchanges and demand-side platforms are 100 percent reliable. The technology is improving rapidly, but the fact is that much of the tech that drives programmatic advertising still needs work.
"Things don't always work perfectly," said Prohaska. "Really big companies with really smart people have been doing this for three years, and still have issues launching campaigns on time. It's just not easy yet, and it's not the flip of a switch that it should be. We're excited about things getting fixed, but it feels like it should be a little smoother at times."
All media will inevitably be biddable.
Unlikely. There are those in the industry that think any ad inventory that can be traded via a real-time auction inevitably will. That's probably not the case. As isocket founder John Ramey points out, "As long as there is inequality in inventory and as long as the more desirable inventory remains scarce, there will be direct sales, upfront reserved deals, and non-uniform pricing. And the sleazy sales bribes, too."
Image via Shutterstock
https://digiday.com/?p=54358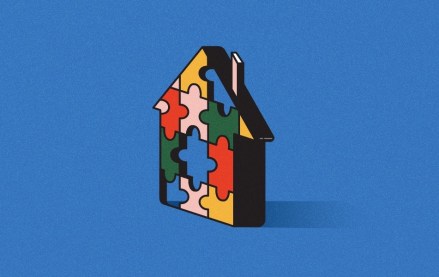 September 22, 2023 • 4 min read
Apartment Therapy's president Riva Syrop took the stage at the Digiday Publishing Summit to discuss the convergence of commerce and sponsorship revenue within its Small/Cool event.
September 22, 2023 • 4 min read
Media execs took stage at the Digiday Publishing Summit to discuss the growing importance of ROI in ad campaigns this year.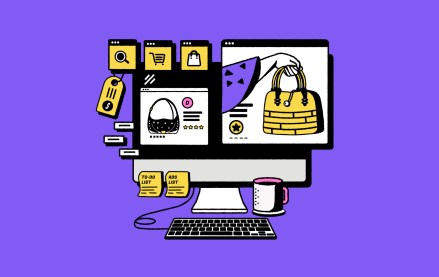 September 22, 2023 • 4 min read
CEO Satya Nadella said AI assistants will be as ubiquitous as PCs and will help users navigate across apps, operating systems and devices.