'Upskill, not in-house': Inside L'Oréal's new media agency model
June 18, 2019 • 4 min read
•
•
L'Oréal is taking a more phased, tactical approach to doing more marketing in-house versus the all-or-nothing stance taken by some of its peers.
The beauty brand ended an eight-month search for a new media agency earlier this month that saw it give WPP-owned Essence £135 million ($170 million) to spend on its behalf across the U.K. and Ireland. Key to L'Oréal's rationale was the agency's ability to demonstrate how a beauty technology brand would buy media, said its media director Gayle Noah. In other words, the advertiser wanted an agency's help to build its own audiences like Google and Facebook can, rather than rely on partners to do it like a traditional advertiser.
"First-party data is really important to us as we own our direct-to-consumer brands, but equally we're looking to own more services," said Noah.
Dubbed "Beauty Tech Lab," the bespoke agency team will consist of a core group of executives from Essence and marketers from L'Oréal that will grow depending on the brief. If L'Oréal commissions an e-commerce-focused brief, for example, then experts from Wunderman will join the "Beauty Tech Lab" for the duration of the project. Sometimes those agency execs will sit with the team at L'Oréal's offices, and vice-versa. The speed at which those teams assemble and respond to briefs is also being sped up to match the way technology companies work in sprint cycles. A project that could take a year to do like setting up an internal trading team, could be done in four months for example.
There are 50 shades of the hybrid in-housing approach, but L'Oréal is likely to lean toward new ways of working with Essence versus trying to replace them. As much as the cost of replacing an agency is always a consideration for advertisers looking to do more marketing internally, it isn't the be-all and end-all. Instead, L'Oréal has effectively brokered a custom agency model at a time when other high-profile advertisers like Ford and Burger King have questioned their future. For L'Oréal, the model works, at least for now, due to the size of its own internal media team. There are between five and 10 in-house media specialists who plan and buy campaigns across the U.K. and Ireland, said Noah.
"For us, in-housing shouldn't be seen as a threat to the agency," she said. "What we're building with our agency is about us upskilling for the future so that we can be a better client."
A more fluid way of working with an agency requires a different way of paying for their services.
Beyond performance KPIs, Noah said payments have been defined around a "scope of work." Essentially, this acts as a safeguard against the agency not having the resources needed to hit the agreed goals covered by the remuneration model. It's a step closer to the outcomes-based model advertisers like Barclays have sought, to replace traditional commission-based remuneration models.
"We have a purchasing team who were involved throughout the review but it was more on the process side, said Noah. "It was not a purchasing-led, financial review. It was about strategy, innovation and technology."
The challenge with this sort of approach, however, is L'Oréal must lock in deliverables early on, which isn't easy when it's hard to nail down exactly what is needed. The advertiser did ask agencies on the pitch for suggestions on how to in-house, after all. Most advertisers rely too heavily on their media agencies for media strategy, media planning and media buying, and don't have the ammunition to challenge any proposals coming their way, said Philippe Dominois, founder at media performance consultancy Abintus Consulting. Without that knowledge, it's hard to get the best from the agency, which is what L'Oréal has tried to reverse.
"Agencies still have a valuable role to play in terms of consultancy, expertise and strategic direction," said Noah.
It goes to show why some advertisers like Vodafone have struggled to take specialist areas like programmatic in-house, beyond owning the contract to an ad tech vendor. Even when advertisers take specific marketing functions in-house, they often still rely on their agencies to assist in those areas — as evidenced in Digiday Research.
L'Oréal plans to slowly build its programmatic knowledge in the U.K. and Ireland. Last year, it hired two programmatic experts, according to job posts on LinkedIn, so that it could set up and run some of its own campaigns, which are bought through Google's ad tech stack. "We won't share numbers but the size of the media team has developed over the last two years to the point where there's more digital and technical expertise that we've brought in," said Noah.
https://digiday.com/?p=337922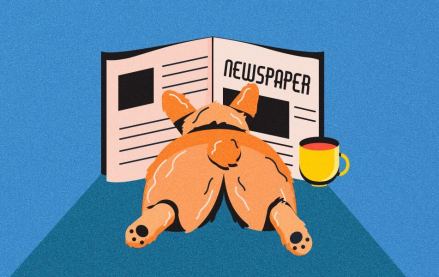 November 30, 2023 • 4 min read
Digiday+ Research found that publishers' programmatic ad revenue didn't quite live up to expectations this year, but they still see it as a growth area.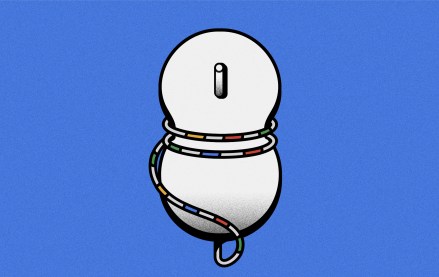 November 30, 2023 • 13 min read
For a couple of publishers, referrals from Google are down upwards of 60%.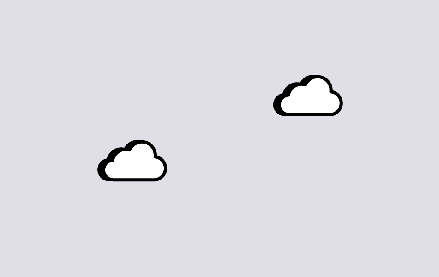 November 29, 2023 • 6 min read
Reducing carbon emissions from the digital ad ecosystem is an important priority, but various players are skeptical that much can — and is — being done to practice sustainability.