'It definitely adds more complexity': How life has (and hasn't) changed at unionized digital media companies
August 29, 2019 • 5 min read
The rise of unionization in digital media is normally framed in one of two extreme ways: as an innovation-killing millstone or as a panacea for beaten-down journalists' problems.
But like so many other things in life, the reality lies somewhere in the middle, according to sources at eight different digital publications that have unionized recently.
Unions have raised wages, improved benefits and enhanced protection for staffers; raised morale and improved communication among workers who sometimes felt siloed and isolated from one another; created clear lines of demarcation around who can do what kind of work; and formalized new standards around transparency and equality.
They have also made it significantly harder for managers to fire workers they see as ill-fitting or under-performing; they have made it more complicated for different teams to help one another, especially as tactics change; they have also failed to protect workers from layoffs or sales, as publishers ranging from Vice to Gizmodo to Mic, which ride media's choppy waters, have all been forced to let people go.
Like nearly everything else in digital media — programmatic, video, subscriptions — unions are no panacea. What they have done, according to those at newly unionized shops, is change the frenetic nature of these businesses as they mature.
"Nobody who is a savvy professional in the digital news business thinks there aren't going to be shifts in strategy," said Dominic Holden, a politics reporter at BuzzFeed News and a member of its organizing committee. "We welcome that. But the company should feel pressure to have those bets work out in the first place."
The trend of organizing in digital media began about four years ago but has picked up steam in the past two: Through the first half of 2019, publications including Wirecutter, BuzzFeed News, Quartz and The Ringer have all announced they'd formed unions, joining a large group that includes HuffPost, Vice Media, Refinery29 and Ziff Davis.
Industry tumult has played a major role. But unionization has gained momentum in media for other reasons, including higher than normal interest in issues including wage fairness and racial and gender equality. For example, Vox Media's recently ratified contract set aside $50,000 for a diversity committee and laid out formal rules requiring that at least 40% of aggregate applicants across jobs that get past the phone stage come from "underrepresented backgrounds."
"The message resonates well with the potential [employees]," said Marick Masters, a professor of management and the director of Labor@Wayne at Wayne State University. "They're very inclined to be activists, and they're very good at communicating with each other."
That trend has also met with fierce resistance from management, which tends to see unions as a hindrance to moving quickly and another added layer of costs. What's more, unions are often blamed for creating an adversarial, us-versus-them dynamic. BuzzFeed News, which waited more than five months for management to recognize their union, was stood up more than once by management at negotiations; employees at Thrillist last year felt compelled to stage a walkout, a first for a digital media company, according to the Writers Guild of America, East; late last year, Slate's staffers voted to authorize a strike over management's refusal to remove a right-to-work clause from their contract. Vox's entire editorial team walked out on the final day of scheduled negotiations with management.
"It's inevitable once the effort begins," one management-side source said. "These big efforts to resist have just caused a bunch of turmoil and broken down relationships in an unnecessary way."
While wages and compensation are central to any labor dispute, management-side sources say they're not the sole reason for resisting. Multiple sources said that the difference in cost between a unionized newsroom and a non-unionized newsroom is often a low single-digit percentage. "You shouldn't have a company if the costs of unionizing are going to put you out of business," a second management-side source said.
Instead, management points to things they say make it difficult to operate nimbly. Many union contracts, for example, include disciplinary rules that make it difficult to quickly fire employees management sees as a poor fit, or under-performing. Aside from egregious offenses such as plagiarism, violence or harassment, managers are often required to give employees multiple warnings and opportunities to improve or correct their behavior.
"You can't make the quick decision to swap someone out," one source said. "Obviously you try to hire well, but with these rules, you're not as efficient as you could be."
In addition, many older contracts do not always address issues or kinds of work that did not exist when the contracts were drawn up.
For example, commerce content, a newer area of focus for some publishers, has caused some confusion at unionized publishers, because people were uncertain whether it constituted purely editorial content or not.
Similarly, many contracts have language that bar editorial employees from working on branded content, typically designed to insulate reporters from having to produce content at the behest of advertisers. But when audience development or social media employees are grouped in as part of editorial, that bars them from working on distributing that branded content, a vital role for most publishers.
"It definitely adds more complexity," said one union member who works at a digital publisher. "I think we have a pretty good environment, just in terms of people respecting the bargaining agreement, but it's a presence in the newsroom."
Yet as more contracts are ratified across the space, many expect these issues will be ironed out. For the most part, the contracts each union ratifies are publicly available online, giving the industry's bargaining units frames of reference that they say have helped improve working conditions across titles.
"When we started the process there was only a handful of us," said Alexander Kaufman, a shop steward at HuffPost. "The people at Gawker media were very generous with their time and helped us sort through what we could do and how to approach it. Since then, I've been involved in a few different campaigns to pay that favor forward."
"We're stronger as an industry when every site in digital media is on the same page."
An earlier version of this story said that at least 40% of applicants to every job at Vox Media to get past the phone stage should come from underrepresented backgrounds. It is 40% of job applicants in the aggregate. 
https://digiday.com/?p=344643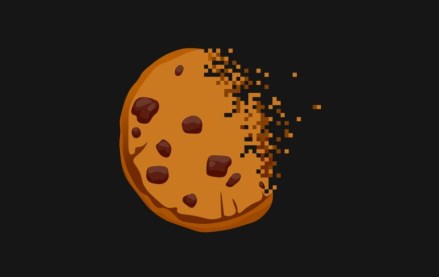 September 21, 2023 • 9 min read
Publishers who attended the Digiday Publishing Summit opened up about their top challenges, concerns and curiosities during closed-door, anonymous town hall meetings.
September 21, 2023 • 4 min read
WBD is seeing ad revenue growth from its YouTube channels and engagement on Threads surpass performance on X.
September 21, 2023 • 4 min read
Powering all of Amazon's hardware is an updated large language model, that could help connected devices actually be smarter.