Two months in: Four things NPR has learned using Facebook Live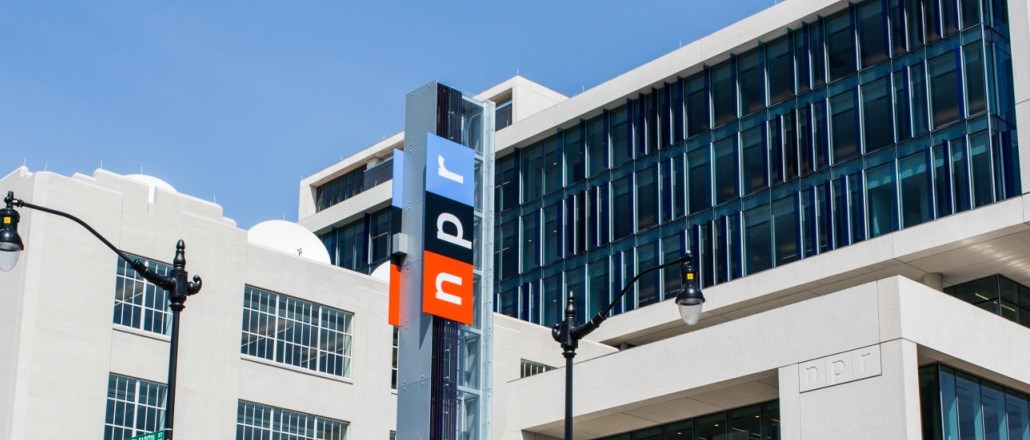 NPR is no stranger to live broadcasts. After all, its flagship news program, "All Things Considered," has been airing live on the radio every day since the '70s. But that's radio. Turns out even one of America's most vaunted media brands can't resist the allure of live video on Facebook.
While experimenting early on with the format, NPR decided to go "all out" with Facebook Live on May 3, according to Scott Montgomery, head of digital news for NPR. Since then, the company has been going live several times a day on Facebook. Content includes recurring series like "Bob's Trailer Park," in which film critic Bob Mondello breaks down classic movie trailers and discusses the film industry, or "Cereal," which tackles the latest news of the day and explains what it all means. It's even created a Facebook page entirely dedicated to live video.
Most of NPR's live video content is overseen by a team of 12 people. A portion of that group is fully dedicated to Facebook Live while others work on edited video for Facebook and other platforms. NPR has also trained many of its journalists to produce live video for Facebook so they can broadcast live when news breaks. It's all part of a bigger mandate at NPR to do more and better live content.
"We're doing a lot more live coverage today than we were doing even a year ago," said Montgomery. "It's hugely important to us and our future as a network."
Here's what NPR learned after two months on Facebook Live:
Don't go live just for live's sake.
Facebook Live's emergence, backed by Facebook's own heavy interest in live video content, has the entire publishing world experimenting with the feature. Live opens up new opportunities to different types of content and in many cases doesn't require the infrastructure costs that go into producing live video for TV. But just because you can, doesn't mean you should.
"We're not just turning the camera on and hovering around," said Montgomery. "Yes, we want to be live, and yes, we want to be serendipitous. But you need to have a story you're trying to tell."
It's why, in experimenting with Facebook Live, NPR has developed show formats like "Trailer Park" and "Cereal." These videos are meant to be informative and would exist in their own right if Facebook Live ceased to exist tomorrow, said Montgomery.
There's an appetite for live news reporting and explainers.
As a news organization, NPR has a responsibility to inform and educate — which extends to its Facebook Live content. Journalists often go live to break down important news events. For instance, on the day of the Brexit vote, NPR's former London correspondent Robert Siegel interviewed the current correspondent Frank Langfitt about the landscape-altering vote. NPR is also doing a lot of explainer videos, such as this one where correspondent Joe Palca explains the science behind ice and then creates a mini-skating rink right in NPR's office.
This approach has helped NPR find the people in its newsroom who are "adept at live," said Montgomery. "It's a valuable thing. We can bring programming and news together [to collaborate] on content."
Video quality is important, but don't be a slave to it.
While it may have some leeway being a legacy radio organization, there is a minimum standard of video quality that NPR sticks to. It even has four staff members from its production team helping out to ensure the digital connection and audio quality are up to snuff. "We are an elastic brand," said Montgomery. "There is certain room to grow with our audience allowing us to stub our toe in video in a live setting without judging it too harshly. If we continue to stub our toe, then it might become an issue."
At the end of the day, it's all about engagement.
Of course, publishing video on social platforms is done with the promise of large viewership, which Facebook can offer in droves. And while NPR's videos can get hundreds of thousands of views, it's more focused on fostering engagement and loyalty. "For NPR, finding new ways to deepen the loyalty of our audience is truly part of our economic model," said Montgomery. "People are so appreciative of the work that we do that they are willing to pay us even though they don't have to. That's the appeal for us."
Image via NPR/Stephen Voss
https://digiday.com/?p=186954