This is the first installment in the "Social Retailer" series exploring how retailers are engaging with social platforms. This series is sponsored by Celtra, the global leader for rich media mobile ad creation, serving and analytics.
---
Amazon and Twitter's new retail partnership, #AmazonCart, will have to overcome a major obstacle in order for it to become a meaningful sales generator: Most people are not in a shopping mindset when they're on Twitter, according to retail experts.
"Shopping isn't currently in the mindset of Twitter users," said Mark Avnet, dean of 360iU, the digital agency's in-house educational center. "That may change if there's a compelling reason, but the ability to do shopping isn't the same as the desire to do shopping."
The partnership, announced Monday morning, allows Twitter users to add items to their Amazon shopping carts from Twitter. If a Twitter user sees a tweet with an Amazon product link, they can add it to their shopping cart by replying to that tweet with "#AmazonCart." Adding an item to a cart does not finalize the purchase, and Twitter will receive no share of whatever revenue Amazon earns via #AmazonCart.
It does, however, make Twitter a more appealing medium for direct-response-minded advertisers, an emphasis for the company as of late.
This is not the first time Twitter has tried to integrate e-commerce into its platform. (It's also probably not its last, as the company is reportedly working on a feature that would allow retailers to sell goods on Twitter. Mockups of what Twitter Commerce will look like were discovered earlier this year.)
Commerce on Twitter would seem a natural fit given Twitter users' willingness to follow and interact with brand Twitter accounts. But Twitter's past attempts at e-commerce have not resulted in significant sales boosts.
Starbucks and Twitter partnered last fall to allow people to send Starbucks gift cards to one another vie the @tweetatcoffee handle. And a little more than a year ago, Twitter teamed up with American Express to allow AmEx cardholders to make purchases via Twitter.
"The numbers [for those campaigns] were not very big," according to Jason Goldberg, vp of strategy at Razorfish, who said he has been in conversations with Twitter about its in-development commerce feature.
We're excited to announce @Tweetacoffee, a new way to share the gift of Starbucks: https://t.co/E9OKYKYyV8

— Starbucks Coffee (@Starbucks) October 28, 2013
Twitter analytics firm Keyhole tracked @tweetatcoffee for the first five weeks after the campaign started. While the campaign generated more than $180,000 in spend in just five weeks, most of that came early. Nearly a third (32 percent) of the purchases came on the first day, according to Keyhole, with a steep drop-off in activity in the following weeks.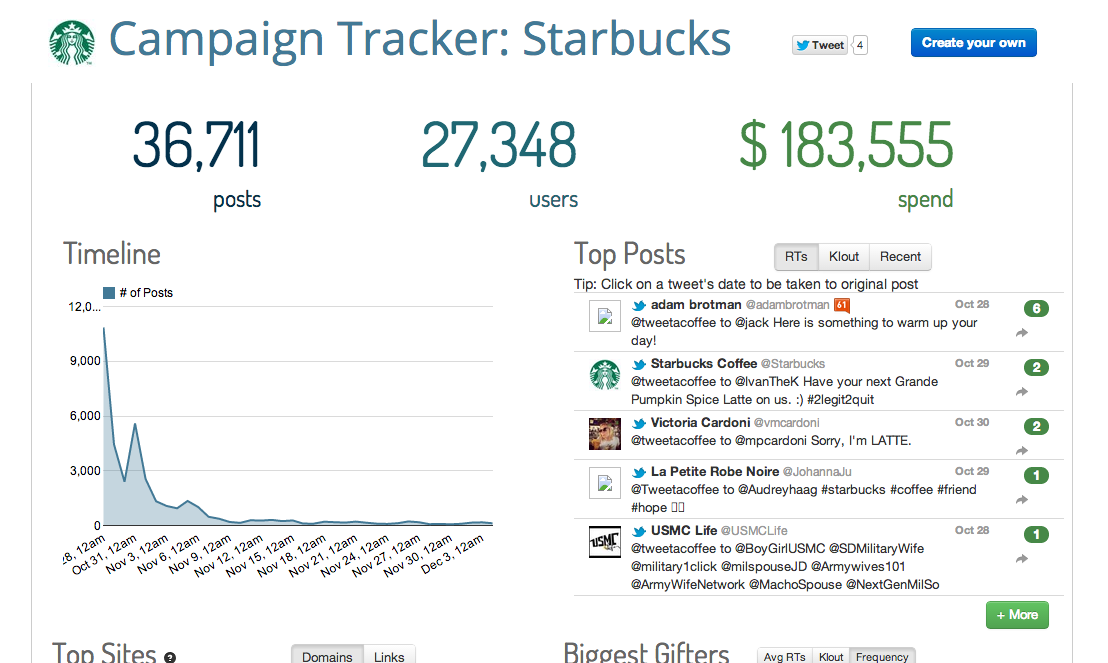 Last November, the first full month after the campaign was launched, there were 429 @tweetacoffee tweets per day. From April 5 through May 5, the daily average was 31. Most of those orders were companies buying coffee for clients, according to Keyhole co-founder Saif Ajani.
Starbucks did not respond to a request for comment. An American Express spokeswoman said the company does not release the sales details of its Twitter partnership.
"I don't think this step by itself is a magic game changer that's going to have huge consumer adoption," Goldberg said. "There are only a few kinds of transactions that Twitter lends itself to."
Goldberg did say that #AmazonCart opened up some new possibilities for consumer packaged goods brands. Old Spice, for example, consistently churns out viral advertising campaigns, but its social media activity is far removed from the brick-and-mortar stores where most people purchase deodorant. By allowing consumers to buy Old Spice directly from a funny tweet, it can better know the effectiveness of its advertising and social media strategy, Goldberg said.
Commerce on Twitter could take off for time-sensitive purchases, said Goldberg, such as concert tickets that are rapidly selling out or for the high-profile release of a new song. Twitter Commerce would also be an excellent way for people to contribute donations to the Red Cross following a natural disaster, he said.
It might also help tie Twitter to TV advertising, Goldberg said. Imagine being able to buy Roger Sterling's suit from Twitter while second-screening "Mad Men."
These scenarios are predicated on consumers changing their shopping mindsets while on Twitter. This is perhaps not unthinkable: Amazon CEO Jeff Bezos built his company into an e-commerce empire by accurately anticipating the future of consumers' online spending habits. And Twitter was once derisively known as a platform where people went to share what they ate for breakfast. Now it's the go-to destination for real-time commentary on virtually everything (sometimes still including breakfast).
https://digiday.com/?p=74214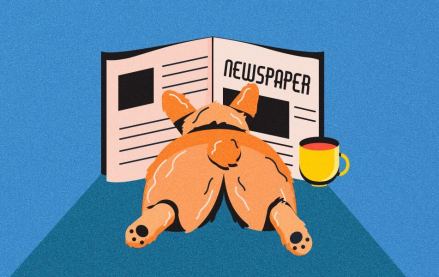 November 30, 2023 • 4 min read
Digiday+ Research found that publishers' programmatic ad revenue didn't quite live up to expectations this year, but they still see it as a growth area.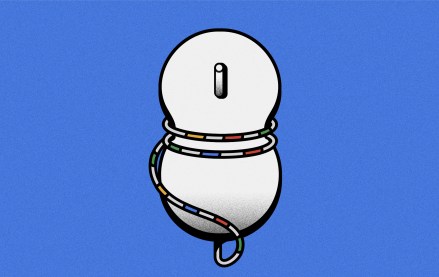 November 30, 2023 • 13 min read
For a couple of publishers, referrals from Google are down upwards of 60%.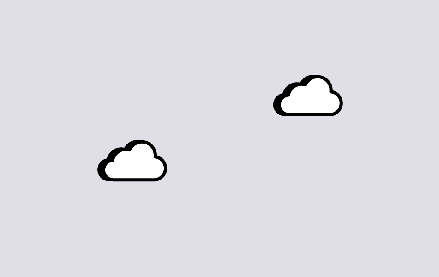 November 29, 2023 • 6 min read
Reducing carbon emissions from the digital ad ecosystem is an important priority, but various players are skeptical that much can — and is — being done to practice sustainability.