Twitter's Sarah Personette: We want to contribute to publishers' bottom lines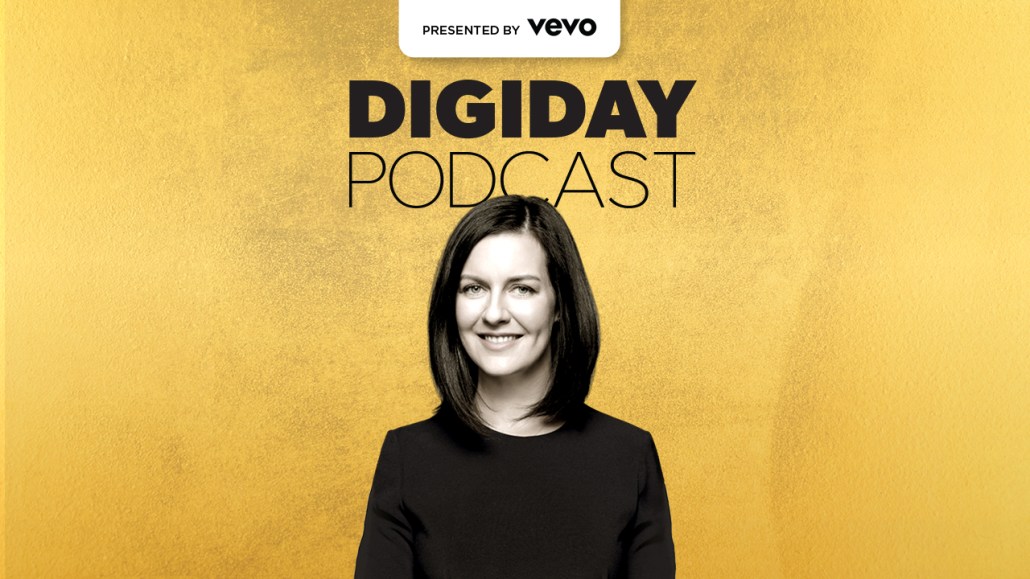 Subscribe: iTunes | Spotify | Google Play | Stitcher | Anchor
In the last year, Twitter and Facebook have been scrutinized for the lack of brand-safe environments for advertisers. At Cannes this year, Twitter is spending much of its time addressing those issues.
"Brand safety and regulation are hot topics right now [in our conversation with clients]," said Sarah Personette, vp of global client solutions at Twitter. "We want to ensure that brands have a high-quality, safe environment to scale and connect with people authentically on our platform. We're moving from an unregulated world to a highly regulated world. Clients want to understand how we think of it, what are the principles in place to ensure the best legislation can be enforced?"
Personette discusses how Twitter can contribute to brands' bottom line, why the platform is open to regulation and more. Edited highlights below.
Twitter is open to regulation.
"There is a world of content moderation, data privacy and protection and anti-trust. Our number one priority is creating a healthy and secure environment for people to engage in public conversation. Content creation and moderation is a big part to achieve that goal. That's not new for us. If you think about election integrity for us, we want to make sure that a political leader can share their opinion in their world and alongside, a journalist can fact-check and contribute to the conversation. We don't ever want to censor."
Trump's Twitter playbook shows how brands need to connect.
"What the president is demonstrating is a transition in the way that political leaders connect with an audience. This is just the way communication happens today. The most successful brands on the platform are those that are authentic and conversational with people, and you're seeing that with political leaders. On our platform, we find that people are 20% more likely to expect brands to be on the platform. They're 50% more likely to expect brands to communicate with them. We work with brands to ensure it comes from a place of realness. Some can speak in a best friend tone, some take a comedic tone or as a subject matter expert."
Twitter wants to promote publishers' interests.
"We believe in the publisher ecosystem. We help drive reach, relevance and revenue for them. The way we structure our deals is to make sure they see they're growing and see [us as] an actual contributor to their bottom line. There's a 60% increase in payouts. Every partnership we look to do is complementary to them. The revenue shows it's working. We help to ensure their content gets in front of the right audience at the right time. We want to give them products that they can monetize."