Trinity Mirror CRO James Wildman on ad blocking: 'The sky hasn't fallen'
December 1, 2015 • 4 min read
•
•
This is "View from the Top," the latest in a Digiday series featuring creative leaders talking about their career paths and leadership perspectives. Read previous interviews here.
Trinity Mirror has come a long way digitally in the last year. Its acquisition of Local World last month makes it the biggest U.K. regional newspaper publisher and it expects to double its digital ad sales, which were £16.6 million ($25 million) in the first half of 2015 as a result.
Much of its digital success is due to the dynamism and leadership of former Yahoo U.K. boss James Wildman, who joined last summer in the newly created role of chief revenue officer. Since then the publisher has undergone an internal transformation which has seen it squeeze out silos, and supercharge its digital talent, edging it closer to every newspaper publisher's dream: when digital ad growth offsets print revenue declines.
Digiday caught up with Wildman, who spoke about why he swapped jobs with a Manchester cab driver, how "printism" should be hounded out of the industry, why the sky hasn't fallen in when it comes to ad blocking.
Yesterday you had a Manchester cab driver come to work with you. Why?
It feels at times like we as an industry are a bit adrift from Trinity Mirror's core audience, which is what we call Modal Britain. We can all be in a bit of a Soho bubble. My kids go to private school, that's not the norm. We all use jargon too much, without realising. So we thought of doing a job swap-type experiment. I was the guinea pig, and had John from Manchester shadow me.
How did it go?
In one of the meetings a senior team member mentioned four acronyms in one sentence. John stuck his hand up and said "sorry to be stupid but what the hell are you talking about?" We all laughed. But if we can't describe things in a way that's understandable for everyone, we may as well pack up.
What changes in the last year have made the biggest difference?
It's been a year of transformation on every level. We changed out team, culture. I luckily inherited phenomenal talent but to move fast in digital we had to bring more people in. We also restructured to cut out silos. We had specialists for everything before: inserts, magazine, national, regional, creative solutions. If you were a poor agency person you could have seven people coming to you over the same client. Then there was competition internally over budgets, it just wasn't smart.
What are the growth areas now?
We want to turbocharge our digital-direct business, which encompasses our content studio Invention. Currently it's about 10 percent of revenues, but we think there is huge opportunity there. We want to marry that with more 'bullseye' targeting. Programmatic trading was one of the first building blocks to fix and we do a lot there now. But we're doing too much on the open exchange, where we're at the mercy of trading desks and it's low yield. We also don't know who is buying it, and the people buying it off us cheaply are then arbitraging it and selling it for a higher price. I'd rather sell it myself for a higher price.
Will investing more in Invention and native advertising help counter ad blocking?
You can ad block native. The problem with ad blocking is it's open source tech. That's a lot of teenage boys in underpants and black T shirts coming up with the next line of code in their bedrooms. We have a finite development team who can't keep up with that open source.
How are you approaching it?
News brands should respond as one on ad blocking. Imagine how powerful it would be if the Mirror, The Sun, The Guardian, The Telegraph, The Mail, and all the regional titles, ran a campaign informing consumers of the value exchange and proposing a way for them to pay, like Bild has in Germany. But there is also risk there because it could alert those who don't yet use them, to download them.
How are you being affected by it?
We haven't got our end of year analytics back yet but I'm expecting it to be about 10 percent, though it could be between 5 and 15 percent. We know about 20 percent of people download blockers so why wouldn't it be around there, but the point is the sky hasn't fallen in.
What's your biggest bugbear? 
Printism. It exists in our industry and should be hounded out just like racism and sexism. There is a sense of people not wanting to be seen supporting it, which is nonsense, because it is still a phenomenal powerful medium. Over a million people spend 60p (90 cents) on the Mirror a day. That's just the Mirror. Having said that, of course the future is digital, it's just about getting the right balance.
https://digiday.com/?p=148985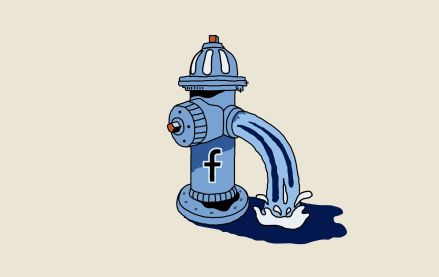 October 4, 2023 • 5 min read
•
•
Publishers are still feeling the effects of a change Facebook made in May that caused a steep decline in referral traffic. Nearly four months later, publishers aren't sure when — or if — that traffic will come back.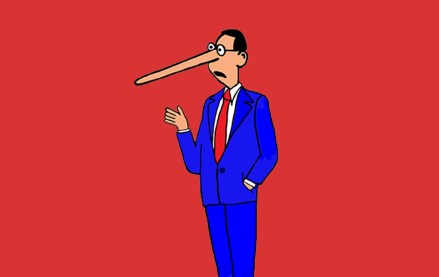 October 3, 2023 • 7 min read
•
•
A new definition for MFAs is available but the vague nature of the guidelines is leading to a lack of standards that might prevent adoption.
October 2, 2023 • 1 min read
•
•
The publishers who attended DPS were focused on the potential upsides of applying the technology to their operations while guarding against the downsides.