The Times of London turns to a 'digital butler' named James to increase subscriptions
March 15, 2018 • 3 min read
•
•
To accelerate subscriptions growth and reduce churn, The Times of London and Sunday Times are embarking on an ambitious machine learning project.
The News UK-owned publisher is developing its own self-learning algorithm to serve subscribers the kind of content most relevant to them based on their reading patterns, at the time and frequency most suited to their habits. This algorithm will essentially act as a "digital butler," serving up content to individuals in the way and format that best suits them. Internally, staffers refer to the butler as James.
The plan is not just to serve relevant content to subscribers and readers who have registered to the Times, but for James to ingest all customer data, including information on customers' propensity to convert to subscribers, as well as churn propensity.
"The idea is, if we have hundreds to thousands of subscribers, we should have hundreds of thousands of journeys into the product," said Alan Hunter, head of digital at the Times.
Nine people from News UK's data science team and from the publisher's project partner, Belgian digital publishing company Twipe, will be dedicated to developing James, with 20 people overall, including journalists and marketers, contributing.
The Times has won €1 million ($1.2 million) in funding from Google's Digital News Initiative, an investment pot Google puts aside to help European publishers experiment with new technologies that can help strengthen business models.
The Times has 463,000 print and digital subscribers, 220,000 of whom have digital-only subscriptions. Last year, the publisher began a strategy to get people to register details like name and email address in exchange for free access to two articles. Its bank of registered users has shot up from 1.8 million last October to 3 million, according to the publisher. The plan is to use the digital butler to help nudge those 3 million registered users toward becoming paying subscribers.
The Times has rich data insights and predictive data models that will be incorporated into the butler, in order to calculate how to word messages to people and at what time of day to send them to most likely to result in a conversion, or to prevent subscriber churn, according to Mike Migliore, senior retention and engagement manager at News UK. "We're making a CRM [customer relationship management] nirvana," said Migliore.
Phased tests will roll out within the next six months, according to the publisher. For now, the publisher will start with email as the main format for the personalized communications, with subscribers receiving emails with content specifically relevant to them at times the algorithm has deemed they'd most like to receive them. In time, that will extend to push notifications and text messages. Figuring out a way to extend this communication to subscribers or registered users that prefer to consume content via social platforms is also part of the plan.
As platforms like Facebook have found out the hard way, one of the biggest criticisms of personalizing news experiences is that it can end up creating an echo-chamber effect, where the reader can only view articles relevant to their own personal and political preferences. The Times plans to avoid this trap by only altering the distribution of its content, not the experience of the main site, which updates three times a day with different editions. Those visiting the homepage and main site will see what everyone else sees. But outside the main site, each reader's experience with the Times' content will differ.
"Our human-curated and human-written editions are hugely important, and [that human element is] what readers tell us they want," said Hunter. "It's our communication and distribution to readers that will become personalized with James. We're writing by humans, curating by humans, distributing by robots."
https://digiday.com/?p=279662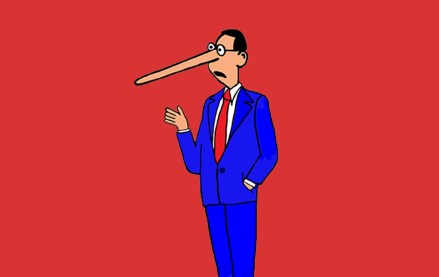 October 3, 2023 • 7 min read
•
•
A new definition for MFAs is available but the vague nature of the guidelines is leading to a lack of standards that might prevent adoption.
October 2, 2023 • 1 min read
•
•
The publishers who attended DPS were focused on the potential upsides of applying the technology to their operations while guarding against the downsides.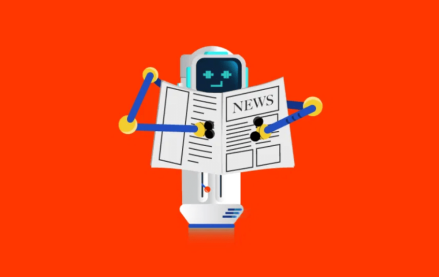 October 2, 2023 • 4 min read
•
•
Now that ChatGPT users can surf the internet for information, some publishers are reconsidering the weight of the issue.