How publishers tackle converting trial subscribers to full subscribers
July 17, 2019 • 5 min read
For subscription publishers looking to boost reader revenue, converting trial subscribers to full-price subscribers is a full-time concern. A potentially volatile ad market makes building out reader revenues even more crucial.
Lower-cost monthly trials and reduced-rate promotional campaigns have long been an effective marketing tool in subscription publishers' toolkit. As more plow headfirst into paid content models, more mature publishers are figuring out how different pricing models and targeted campaigns can drive incremental gains in increasing full-price subscribers.
Most subscription publishers offer some sort of trial offer for readers to sample content before committing. The Financial Times offers access for four weeks for £1 ($1 in the U.S.) The Economist regularly runs campaigns where people can sign up to 12 issues for £12 ($12 in the U.S.). By experimenting with approaches, they can be powerful levers to grow subscribers.
"If publishers can work out how to optimize for the conversion at the end of the trial period, then this is going to have a profound impact on subscriber lifetime value," said Greg Harwood, senior director at strategy and marketing consultants Simon-Kucher & Partners.
Research released at the end of 2018 from not-for-profit organization The Lenfest Institute for Journalism found that after a digital monthly trial, full-priced monthly digital subscriptions increased by 52%. While there are gains to be made, there are also elements to consider, like the length of the trial period, price of discount and how it's all communicated.
"I am regularly asked questions like to what extent does a trial open up the top of the funnel? How deep should the trial discount be versus the terminal price? How long should the trial period be? At what point does consuming the product become habitual? What is the right way to communicate the trial offer?" said Harwood. Adding that campaigns and trial periods also need to be factored into the cost of acquisition, conversion to paid, retention and winning them back. Here are several factors publishers are experimenting with.
Pricing adjustments
After seeing the effectiveness of trial offers wane, some publishers are moving away from very aggressive offers to more structured discount and terms combinations, like 50% off for 12 months, said Harwood.
For Bild Plus, the subscription tier for the Axel Springer tabloid, around two-thirds of people on the first month trial period of 99 cents would convert to paying full price, which was €4.99 (£4.51 / $5.60). As this continued to be effective, subscribers continued to grow, it prompted the publisher to switch tactics and increase the full subscription price to €7.99 (£7.22 / $8.96) while offering a 50% discount for a year.
"We were concerned we wouldn't get enough trial subscribers after increasing the first month to €3.99 (£3.60 / $4.48), but what we are seeing, the number of users is not much lower than before," said Tobias Henning, general manager premium at Bild Plus and Welt Plus. Equally, there are higher numbers of people who stay for the second and third month, and for the 13th and 14th month, the numbers of those staying on are "substantially higher," although he couldn't share exact numbers. "They need longer to build a habit," he added. "It makes a real difference."
There are cohorts who don't feel the 99 cents or €3.99 is the right price, so Bild keeps running other promotions like a six-month trial for €6 (£5.42 / $6.73), which launched in June.
"This ultimately comes down to the acquisition volume and revenue trade-off and where you fall on those dimensions, which is often highly correlated to the level of maturity of the business," said Harwood.
Free-riding readers
Nordic publisher Schibsted is trying to stop readers from taking advantage of multiple campaigns. Across its titles in Norway, the publisher offers a reduced price for the first trial month. The number of people it retains from its monthly trial subscription has been decreasing over the last two years by between 5% and 7%, according to Tor Marius Espedal, customer experience manager and interim head of customer relationship management, although he was unable to share the exact retention rate.
Partly the decrease in retention, he suggests, is because there's been an increased number of "frequent buyers."
Schibsted is now being more targeted in who it gives the offers to. The publisher also tells subscribers when they are on a reduced price and that they won't be able to take advantage of it again any time soon as a way to incentivize people to stay on as subscribers, and not become a "frequent buyer." These people can also get a reduced discount as a holdback measure if deemed necessary based on the publisher's user data.
Metered vs. trial
Mostly, discounted trials are more effective are driving subscribers than metered paywalls, where readers can access a number of articles over a period, as readers can easily sample content that way. As reader revenue strategies mature, publishers graduate away from meter paywalls.
When the FT switched from a metered model to a four-week trial for £1 ($1 in the U.S.) in 2015, it claimed that paid trials, rather than a meter, increase subscription rates by between 11% and 29%
This leads to a change in metrics too. At this point, the FT began its focus on the frequency of visits to the FT, return visits and time spent on page.
"If you want people to buy something from your shop, you have to welcome them in but not let them walk out with your merchandise without paying for it," said Fiona Spooner, the FT's global marketing director of B2C.
https://digiday.com/?p=341024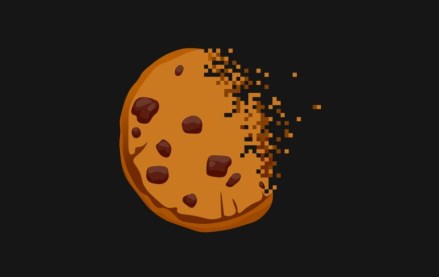 September 21, 2023 • 9 min read
Publishers who attended the Digiday Publishing Summit opened up about their top challenges, concerns and curiosities during closed-door, anonymous town hall meetings.
September 21, 2023 • 3 min read
WBD is seeing ad revenue growth from its YouTube channels and engagement on Threads surpass performance on X.
September 21, 2023 • 4 min read
Powering all of Amazon's hardware is an updated large language model, that could help connected devices actually be smarter.