The Rundown: Wave of layoffs has publishers concerned
January 31, 2019 • 4 min read
A time of reckoning in digital media is upon us, and it's time to take a closer look at the numbers.
That's been the general feeling at publishing trade group DCN's Next summit, held this week in Orlando, Florida. General chit chat around the conference, which has attendees from companies as diverse as giant broadcasters to print magazines to small digital media operations, focused on the growing number of challenges facing the industry.
A lot of this was underscored by the no-good, very-bad week media has just had, with over 1,000 jobs axed at BuzzFeed, Gannett and HuffPost.
The effect this is having on staffing is part of the chatter in Florida. A media executive said that he has kept a close eye on the kinds of employees that have been poached from his company over the last few years. Many of these employees were poached by companies of the BuzzFeed ilk, with the "aura" that comes along with working for those types of companies.
"A correction is happening," said the exec. "The mood is a little sober, and also it's really sad this is what it's come to, but it's something we say to younger employees."
The loss of jobs also was on display during presentations. While the content of the sessions was off the record, multiple speakers referenced the job cuts, with many pointing to a more transparent subscription model as a way for media companies to really show readers why they should be paying for content, to ensure this doesn't keep happening.
"Supporters want staff and freelancers to show" their homework — what it took to make a show, create a product, produce a series, and so on, said Emily Goligoski, research director at The Membership Puzzle Project, a collaboration between the Dutch media company De Correspondent and New York University.  — Shareen Pathak
Publishers and Amazon
Amazon is poised to build an ad business massive enough to rival the duopoly and turn it into a triopoly. One of the questions that has come up for brands is that while Amazon has troves of customer data and intent, the retailer's push into private label is worrying. The thinking is that Amazon can track what is selling well and, within the space of a mere month or two, be creating an Amazon-branded product that will compete with the brands' own product. After all, it's Amazon's customer, not theirs anymore.
For publishers, it's now acknowledged that they have to think about Amazon as much as they think about Facebook or Google, which is a lot. For most, Amazon has turned into a dependable source of revenue for sites that rely on affiliate style links — they get a cut of anything sold through those links. But at the same time, publishers have (hopefully) recognized the dangers of putting their business into other people's hands. Amazon may seem like a promising partner for now, but as brands are learning, it's also pretty cutthroat. As one publishing executive told me: "It's like we never learn from our mistakes." — Shareen Pathak

Mobile fraud brings new headaches
Over the last year or so digital ad fraud has been overshadowed by other pressing tasks, like preparing businesses for new data privacy requirements — in Europe at least. But as marketing budgets flow increasingly into mobile, so do attempts by fraudsters to game those environments. Mobile tracking has always been trickier than its desktop cookie-reliant equivalent, but now it's becoming abundantly clear that mobile has a major blind spot when it comes to fraud. Simply using anti-fraud tracking tools may not be enough to make a significant dent in the problem. In fact, some anti-fraud experts have argued that in many instances, these tools aren't necessarily looking in the right places.
The introduction of ads.txt has helped reduce the volume of premium publishers subject to domain-spoofing — when a fake site masquerades as a bona fide publishing brand in order to trick buyers. But lately, experts have pointed out major loopholes. For example — just scanning for publisher domains won't necessarily guarantee the inventory isn't fraudulent. Buyers need to cross-check seller IDs of publishers, against the seller IDs that they've bought against. The theory is that it is far easier to masquerade as another domain, but mimicking the same seller ID — far harder, according to anti-fraud and security researcher Augustine Fou.
Marketers, particularly those that want to in-house areas of their media buying, should learn what to look for if they want to prevent inadvertently throwing money at fraudulent apps or inventory. "The CMO may only need to understand the different types of fraud on a very high level," said Karen Cohen, head of product marketing at mobile analytics firm AppsFlyer. "But the marketer on the team in charge of monitoring an app's attribution dashboard needs to be both extremely fraud-savvy and familiar with the ins and outs of the 'normal' behavior of their app," she added. — Jessica Davies
https://digiday.com/?p=320432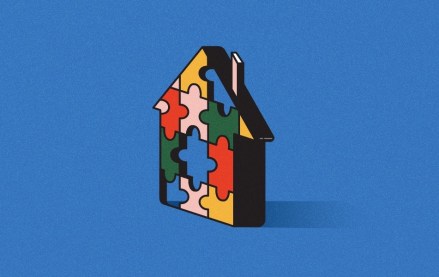 September 22, 2023 • 4 min read
Apartment Therapy's president Riva Syrop took the stage at the Digiday Publishing Summit to discuss the convergence of commerce and sponsorship revenue within its Small/Cool event.
September 22, 2023 • 4 min read
Media execs took stage at the Digiday Publishing Summit to discuss the growing importance of ROI in ad campaigns this year.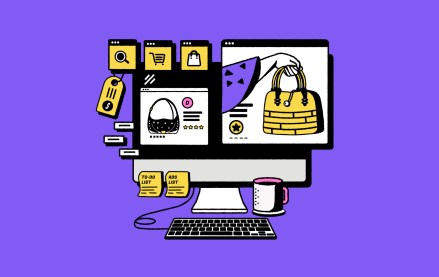 September 22, 2023 • 4 min read
CEO Satya Nadella said AI assistants will be as ubiquitous as PCs and will help users navigate across apps, operating systems and devices.