Digital out-of-home (DOOH) used to be somewhat laughable; public digital signage or TV that people really didn't want to see, showing ads irrespective of context which were, by nature, non-interactive. While many marketers and brands weren't looking, DOOH grew up quickly, integrating audience targeting, offering premium content and bringing in rising revenues, outpacing online advertising. 7-11's recent $75 million deal with Harris Corp. will bring premium programming and display to the chain stores' 200 million annual shoppers, making it, according to some estimates, the 4th largest TV network in the country.
The sea-changes in DOOH reflect the global shift towards creative display that will eventually jump from device-to-device and  now integrates tracking into cross-platform applications. Those applications reap alternate revenue streams for DOOH operators, and more ad views for brands and their digital agencies.
DOOH's hidden value is that in a wireless media, multi-device world, a DOOH- ad might just zap coupons to an interested user's iPhone or iPad, and conceivably allow them to pay through one of the micropayments platforms being developed by brands like Paypal. DOOH is becoming more interactive, with 3D immersive display becoming more common. DOOH is also integrating "pay-per-look" technology and the somewhat eerie prospect of intelligent signage, tracking consumers around the mall, asking them if they want a discount on various goods or services.
"For example, if a customer is shopping around a mall, advertisers can send them messages about the discounts on products or services that they want to make available around that particular place," states Tom Green, CEO of Life Pattern Digital. "With faster adoption of new apps, the location based message will widen the scope of DOOH."
Global digital out-of-home media (DOOH) revenue generated by digital place-based network, billboard and signage operators, grew 16.3% to $6.47 billion in 2010 outpacing online advertising the same period, according to research by PQ Media. U.S. DOOH operator revenue grew at 15.1% in 2010 to $2.07 billion and is projected to expand another 16.7% in 2011, according to the PQ Media Global Digital Out-of-Home Media Forecast 2011-2015.
Adcentricity is a fast-growing DOOH ad network and execution solution for media planners and brands. The company recently published a study of the DOOH market, which presents the medium as at the forefront of digital marketing and audience targeting. Rob Gorrie, CEO of Adcentricity, spoke with DIGIDAY: DATA about what's next for marketers in this often overlooked industry.
Q: What are the major trends you are seeing this for this medium?
"The numbers have really started to grow in terms of spend, but what is really interesting to us is how we've transitioned out of this phase of getting a budget from a handful early adopters willing to "try" out this medium. We're seeing new faces, new brands, steadily starting to invest in digital out of home.
That's happening because enough campaigns have been measured and enough data is being shared around that demonstrates a tangible return on the spend. The medium is in front of consumers during their path to purchase journeys and there's a validated linkage between campaigns and sale lift. That's the sort of thing that gets planners sitting forward in their chairs.
We're also seeing more key categories putting significant dollars into DOOH. Finance and automotive have been spending in this medium for a while, but we're now seeing a lot of activity come in from telecommunications and entertainment. That's exciting, because place-based media can be so effective in targeting by groups.
Q: The medium is still quite small when compared to mainstream mediums like TV, though. Correct?
Not really. Some of the individual networks have developed substantial national footprints, whether that's in retail, on elevators or on gas pumps. Our company has a working relationship with literally scores of DOOH network operators in the US and Canada, and our collective screen capacity has grown to over 204,000. That's up 22 percent year over year.
We have more than 56,000 venues with screens, across a variety of venue types. But the real story is in audience. Our total audience impressions now exceed 550 million per month. To give that some useful context, American Idol has an average of just 20 million viewers who see all or part of that show. DOOH delivers a big audience, and again the beauty is that it is ideally suited for targeting, in just about any way a brand wants to do it. The environments are actually referencing the context of what the consumer is doing at that time– a benefit most mediums don't have.
Q: What developments do you see on the horizon for DOOH?
Some technology-based mediums are about to collide. DOOH, location-based services, shopper marketing, mobile marketing and social media are all working towards the same opportunities and goals. With some notable exceptions, these are silo'd activities. You may see some mobile activation driven by a digital sign. You may see a location-based check-in find its way into the content mix of a place-based screen.
It's inevitable these mediums will start to all be part of far more sophisticated marketing campaigns, or more importantly, consumer conversations that start with objectives and lead to execution. However, I'd say we're still somewhat in a universe of brands asking what they can do with digital screens, or what they can do with location.
The way we look at it is that DOOH is a part of the ensemble cast in a big, ambitious, multi-textured movie. It's not likely going to be the lead character in the campaign story, but it's going to have a strong supporting role for the overall strategy. That's how we think it should be. Its price point and speed to market are terrific, and the campaign gets just tremendous reach and frequency on a budget.
Q: What challenges remain for companies trying to market their DOOH properties?
There's still a lot of skepticism out there, and a sense that these are experimental buys when they happen. Much more needs to be done on our side, as network operators, to educate them on the options and the opportunities.That happens through continually providing strong, readily acknowledged metrics, and by standardizing on how we communicate with planners and on what we're selling. Media professionals want to make apples- -to-apples comparisons when they develop media plans and assess strategies, but DOOH people are not yet speaking the same language. It's a fine line, though.
Part of the attraction and practical nature of this medium is how it can be dynamic and can be complex. You don't want to lose that in a quest to make it easy.
Q: Your 2011 outlook on DOOH references $2 billion in spend in 2010. Where is that money coming from and who's getting it?
We are seeing the two categories, of finance and auto, as well as telecom and the entertainment business. In terms of where budgets are being allocated, the 80:20 rule somewhat applies. The larger networks that have a presence in all the key markets are seeing a lot of the money. Planners and brands buy what they know and trust. It's unfortunate for smaller regional DOOH networks that are doing a terrific job – in retail and other verticals – that in our eyes belong on some of these plans that get allocated. That's part of our job, as an ad network, to get the agencies thinking outside of the usual suspects. Now that said, being part of a digital ad network at least gets them in the game, so to speak. On their own, it would be much harder.
Download Adcentricity's DOOH Outlook and Planning Guide here
https://digiday.com/?p=783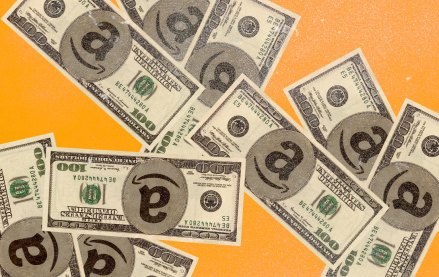 September 27, 2023 • 6 min read
The agency accused the e-commerce giant of conducting a range of anticompetitive behaviors that hurt both shoppers and sellers.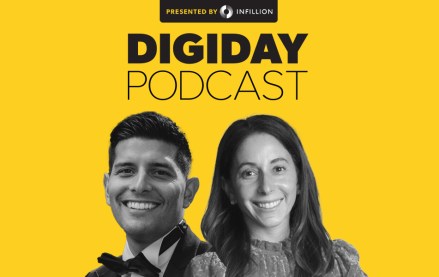 September 26, 2023 • 3 min read
In a live recording during the Digiday Publishing Summit, the news executives called for more nuanced conversations with advertisers around their brand safety concerns.
September 26, 2023 • 4 min read
After investing in one generative AI startup and suing another, the company will let customers create images on its website and an API.