The PPP divide: While venture-backed publishers get PPP loans, many bootstrapped publishers haven't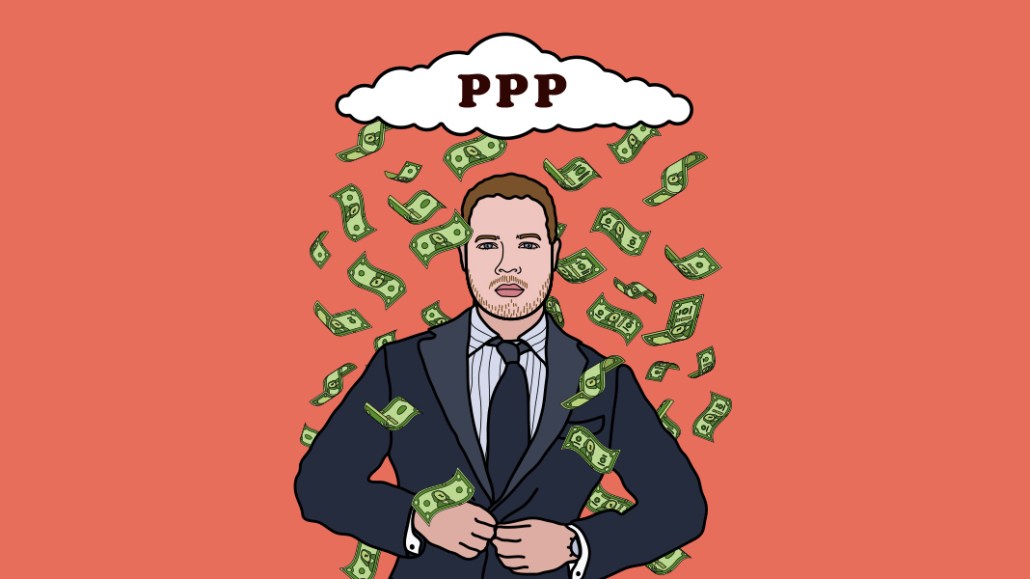 During the last few years in media, venture-backed publishers got to operate one way, while independent publishers had no choice but to operate another. The media world's experience with the Small Business Administration's Paycheck Protection Program thus far has felt dismally similar to that dynamic.
Over the past week, smaller publishers have fumed at headlines that several venture-backed media companies. Axios (total capital raised: $57 million, including a $27 million round in December 2019) got a $4.8 million loan. Bustle Digital Group (total funding raised: $80.5 million) received $7.5 million. Meanwhile, many smaller publishers have found themselves shut out. (Axios backtracked and returned its PPP loan on Tuesday, saying it found other funding sources and "the program had become divisive.")
In private conversations, publishers at small media companies are livid that money intended for small businesses seems to be going to companies that either have access to other sources of funding, or are planning to use the revenue in ways that seem contrary to the PPP's purpose.
"Morally, I can't justify it," said the CEO of one mid-sized digital publisher with fewer than 500 staffers but decided not to apply. "Who are we to ask for PPP? It doesn't make any sense."
Bustle Digital Group, which laid off 24 people at the beginning of April, said in a statement this week that it would use the $7.5 million it got from the PPP to expand the hours it was giving to freelancers, while also reducing pay cuts it had instituted recently. BDG would not make an executive available for this story.
Axios CEO Jim VandeHei wrote on Tuesday that forgoing the PPP loan, which was revealed just a week earlier in an Axios piece, was done because of the issue becoming polarized and an unnamed "alternative source" of capital materialized. Axios would not comment on the record or detail the source of capital.
While many media companies were ineligible for the funds – including an estimated two thirds of U.S. newspapers – a number of small companies were able to get their applications approved.
But many of the smaller publishers that have gotten funds so far have done so almost in spite of their banks, rather than because of them. Two smaller publishers that received PPP funding said they got their applications started by obsessively reloading their banks' websites on the day their application portals were supposed to launch, rather than wait for the banks to announce they were working. The cofounder of one of those publishers said their application had been processed two hours before their bank sent out an announcement that the bank was now accepting applications.
On some level, things have played out this way because of how funds were distributed during the first round of the PPP. Only large banks were able to distribute funds because they already had access to E-Tran, the portal that the SBA uses to process applications.
And aside from rules about the size of the businesses they were to lend to, "the banks had no other guidelines and no other rules," said Greg Ott, the CEO of Nav, a gateway to loans for small businesses. "So, in some respects, they did what you'd expect them to do: They served their largest and their VIP customers first."