Ad buying is moving inexorably in a programmatic direction, sometimes at the expense of legacy ad networks. How this will play out in the mobile space is an open question, but networks like Jumptap aren't standing still.
Adapting to a potential new world order would require mobile ad networks to offer a range of creative, rich media solutions and nimble audience targeting strategies that connect with premium content. They need to offer more than just impressions, according to Jumptap CMO Paran Johar.
Jumptap's first steps in this direction were to cement a series of strategic partnerships with Celtra, Crisp Media, Phluant Mobile, Medialets and PointRoll, making the company's network the one of the largest open rich media platforms in the US, with 8 billion impressions per month. The company also works with publishers such as Fox, Hearst, MSNBC and others, creating a healthy profile that has pulled in a total of $90 million from investors during the last six years.
Connecting advertisers with a range of rich media solutions from multiple partners, as opposed to a single-partner strategy is one method Jumptap is using to shore up the appeal of its product offerings against the industry's looming uncertainty. Providing advertisers with a product suite that places mobile campaign strategy at the core of its advertising ecosystem is another.
According to Johar, mobile advertising should be the lynchpin of all multi-channel campaigns, because of its status as a gateway to all other screens. "The key drivers of consumer engagement in mobile are context and content," said Johar. Mobile is a more personal vector of brand messages than other mediums, and that makes "the relevancy of the message hypercritical."
Still, there is a legitimate reason that the blogsphere is buzzing about a mobile advertising bubble.
Display ads have a notoriously low rate of response. Rich media ads do much better, and rich media on mobile have been reported to receive as much as 10 times the response rate of traditional display. That doesn't automatically translate into longevity of trend or even a significant bottom-line impact over time. Mobile advertising is still finding its feet, and connecting real-time engagement data to ARPU online is still a nebulous field of inquiry.
Jumptap's business model is built around an ecosystem that is as mutable as it is consumer-focused. Location-based and page-level contextual targeting can illuminate some of the major questions in mobile RTB efficacy analysis, but the real test will be whether consumers will continue to connect with mobile ads and generate revenue.
"What really matters ultimately is making the cash register ring, driving revenue for a CMO's organization, and getting closer to measuring media's direct effect on revenue," stated Johar. "The impressions that you buy are irrelevant," said Johar, "compared to the measurement of your impact on consumers."
https://digiday.com/?p=5677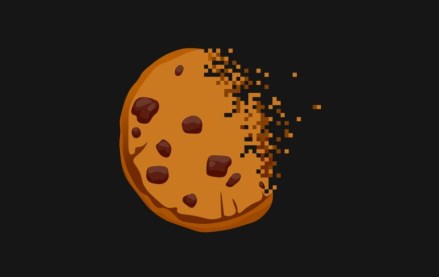 September 21, 2023 • 9 min read
Publishers who attended the Digiday Publishing Summit opened up about their top challenges, concerns and curiosities during closed-door, anonymous town hall meetings.
September 21, 2023 • 3 min read
WBD is seeing ad revenue growth from its YouTube channels and engagement on Threads surpass performance on X.
September 21, 2023 • 4 min read
Powering all of Amazon's hardware is an updated large language model, that could help connected devices actually be smarter.