The 'first inning' of Web3 finds media agencies cautiously testing to stay ahead of potential consumer adoption
June 14, 2022 • 5 min read
•
•
Ivy Liu
As the elements that encompass Web3 — the metaverse, NFTs, blockchain, crypto, gaming and DAOs — wend their way into the marketing universe, media agencies are taking heed and learning their makeup and potential as quickly as possible, but without rushing too fast.
Just last week Horizon Media took the step of launching a new unit dedicated to all things Web3, called Chapter & Verse, which aims to take a measured approach to teaching, connecting and then activating on Web3 executions for its clients.
Though the space is hardly mature at this early point in the next iteration of digital media and marketing — consumer adoption is at a fraction of its full potential — the fact that marketers and media companies are serious about this at such an early phase in its existence could enable the industry to get ahead of, rather than behind, consumers' embrace of it.
MEDIA COMPANIES GET SERIOUS ABOUT WEB3
–Horizon Media launches Chapter & Verse Web3 unit –Brandtech Group playing in Web3 spaces for several years –Publicis does Web3 work behind the scenes –Dentsu assesses Web3 opportunities through small test-and-learn experiments –Areas of interest: retail, auto, financial services, pharmaceuticals
"There's so much hype around it" at the moment, said David Jones, founder and CEO of The Brandtech Group — which distances itself from media agencies by describing itself as a marketing technology firm — who said he's been playing in Web3 spaces for more than four or five years. "And the hype is disproportionate to the reality of the space. That doesn't mean to say that it's not going to be incredibly significant over the next 10 years."
What's also clear is no one media agency is rushing the process.
"The education part is 100 percent intentional," said Donnie Williams, executive vp and chief digital officer at Horizon Media, who's co-leading C&V with Pedro L. Rodriguez, senior vp of business growth, digital marketing & transformation. "Not every single conversation that we'll have with brands will result in a commercial opportunity. I'd rather just take a longer-term view. We've talked to lots of people and everyone's interested, but I think it's appreciated that you're not just getting hammered with another sales pitch."
Interestingly enough, Williams expressed a little surprise that, beyond the obvious categories like retail or autos (virtually show rooming, etc.), the clients that have registered interest in exploring metaverse activations or some other Web3 expression are in more highly-regulated areas: financial services and pharmaceuticals. Perhaps it can be inferred that, because of those traditional limitations, regulated advertisers are interested in exploring newer marketing realms — depending on how regulation of this burgeoning world plays out.
Publicis, meanwhile, has taken what its investment lead, Jeremy Cohen, described as a "skunkworks" approach, meaning little has been publicly made available, but a lot of work has been done behind the scenes.
"We do very much believe this is the first inning of a nine-inning game," said Cohen. "Over time, blockchain technology will have an impact on almost all businesses — [but] it will not happen overnight. Our focus in Web3 has really been foundational at the core thinking about the infrastructure required to operate within essentially an entirely new economy."
That said, Publicis has already made some inroads with client Samsung, which has been quite active in building presences on metaverse destinations Decentraland. Just last week, working with Publicis-owned Razorfish, Samsung launched a Discord server to enable more interaction with gamers in more immersive environments.
"There's more of a focus on brand building and extending that brand into Web3, and this new world and economy," added Cohen, who noted he emphasizes brand safety and suitability with each client that considers a Web3 experience. "But we are very clear headed in terms of how clients should be approaching Web3 from a KPI and outcome standpoint, because it's fundamentally different. You have to be grounded in the fact that we're talking early adopters."
At Dentsu, the approach has been to use gaming as sort of the highway into the metaverse, explained Sarah Stringer, executive vp and head of media partnerships there, and from there expand into broader Web3 applications. For example, if NFTs become something of a new iteration of a loyalty card, and are stored in a digital wallet, could that wallet become something of a new identifier in a post-cookie world? Still, the approach, as with other agencies, is cautious — Stringer said Dentsu is assessing Web3 opportunities through a variety of small test-and-learn experiments.
There's a real appetite for clients to understand how they move from Web2 to Web3, but also how they glue the two together — not just in isolation, but what the architecture of that is and how they map it.
"It should be many buckets of money that you spend to create learnings," she said. "And you shouldn't spend that full testing budget just on one thing, because that's when something that is a test feels like a failure. So you can see this actually gave us something interesting, but maybe we should try that because we didn't expect this to happen."
As far as testing goes, Dentsu helped create a tongue-in-cheek virtual beer for client Heineken in Decentraland, the Heineken Silver experience. "We're trying to encourage testing, but still bringing it back to, what are you trying to achieve as a business?" said Stringer.
Nick Emery, David Jones' colleague at Brandtech Group, and founder of Brandtech Media, espouses an incremental approach to Web 3. "There's a real appetite for clients to understand how they move from Web2 to Web3, but also how they glue the two together — not just in isolation, but what the architecture of that is and how they map it."
Where the map leads to ultimately, according to Jones, could spell good news for all of marketing and media. Jones said he believes Web3 might end up being a sort of white knight for the media and marketing landscape by helping to stave off a more pronounced recession with new forms of marketing engagement, measurement and investment. "I think it will be a relatively short recession," said Jones. "I think we'll be pulled out of the recession by this third wave of the internet."
https://digiday.com/?p=451223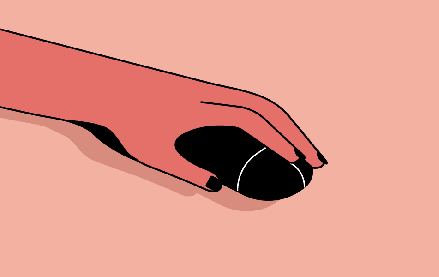 December 1, 2023 • 3 min read
People claim that the role of chief diversity officer is vanishing. However, AI is booming, and the CDO can help ensure responsible AI.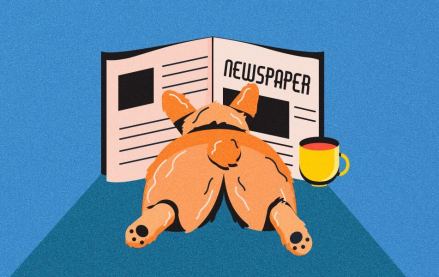 November 30, 2023 • 4 min read
Digiday+ Research found that publishers' programmatic ad revenue didn't quite live up to expectations this year, but they still see it as a growth area.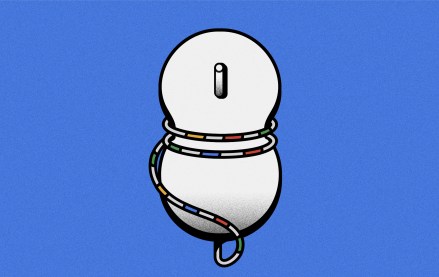 November 30, 2023 • 13 min read
For a couple of publishers, referrals from Google are down upwards of 60%.