In The History of the Decline and Fall of Roman Empire, Edward Gibbon traces the ultimate destruction of the collossus to internal dynamics that rotted it from within. In modern digital times, Facebook is rising as a new-style empire, boasting 600 million members — far more than the Roman Empire ever ruled. Facebook probably has room still to grow, but as it does, there are several challenges it must confront.
1. Privacy: It isn't easy hosting private and often intimate information for close to 600 million consumers. There's naturally the temptation to simply sell all of that data, and then there's the temptation to push the envelope a little bit further. Last year, more than 14 privacy groups submitted a 38-page document decrying Facebook's then proposed new privacy protocol and forecasted a bleak future for consumers wishing to maintain control of their data. Facebook shelved major elements of the original proposal, then revived them, including cell phone numbers and locations as some of the data that would be shared with third parties, including app developers, unless users explicitly decided against it.
Followers of applications like Causes or Farmville won't stop using them because they're afraid that the applications might possibly access their information for analytics. Consumers are concerned that an endless loop of personal data might end up significantly impacting their user experience and bring more marketers into their lives. That's not necessarily a bad thing as marketers use personal data to tailor ads to users' interests, but consumers don't like the "dark arts" image of audience targeting — the idea that a group of creatives and analysts employed by an unsolicited brand are deciding how they will useand redistribute personal information. Applications are an important part of the Facebook experience, but some are clearly unnecessarily collecting user data. This could easily spiral into a full-blown privacy storm if Facebook isn't too careful.
Facebook's letter to Senator Edward Markey in response to his privacy concerns included the statements that "users will not usually authorize applications that ask to (access) too much information" and "applications will not typically ask for more information than they need to operate."  That's not narcissism, it's a statement of faith that affirms Facebook's digital theology — the social ecosystem will right itself. It just might not go Facebook's way.
2. Walled Garden: Facebook critics deride it as "the new AOL." Indeed, it does share many characteristics of the way the dial-up service became a proxy for the Internet over a decade ago. The most obvious similarity is that Facebook, like AOL, operates a paralell Internet that's closed off from the wider Web.
Consumers might not care if their baby pictures appear on a page dedicated to cute, fat babies, but they might get annoyed if that content makes its way to spin-off sites sponsored by advertisers, or is framed in less than flattering sidebar ads. It is held as a foregone conclusion that Facebook will end up launching an ad network that will compete with Google's. But what will happen when its social-advertising products like Sponsored Stories start popping up all over the Internet?
The other risk is that marketers will sour on confining consumer interactions to the Facebook system. Getting a million likes is nice, but there is limited customer data that companies can extract from that. Brands foot the bill, and they don't like being told what they can and can't do.
3. Competition: Although Facebook revolts have been short-lived and open source alternatives like Diaspora, OneSocialWeb, the Appleseed Project and WebFinger haven't really captured much of the public imagination, Microsoft via Bing and Google have the bank and the search and platform mojo to create a Facebook killer. More likely than not, however, Facebook threats will come from unexpected places. After all, Facebook was well on its way to toppling MySpace the social network giant when News Corp CEO Rupert Murdoch was still dismissing it as "just a directory" and "the flavor of the month." That explains why Facebook has been so responsive to innovations from smaller rivals like Twitter's real-time feed and Foursquare's check-in functionality.
This isn't news, but Facebook's power is its public, not sci-fi tech. While Facebook's earlier add-ons, like live streaming and the potential integration of ecommerce elements may build its "wow" factor for brands, Facebook remains the social network at its core. That's changing–but not as swiftly as Google and Bing are creating multiple lures for consumers to see the former as hybrids of social, search and commerce. Facebook's vulnerability isn't only its size, its the company's competition and its attempts to corner all conversations, social or not, into a matrix of its own design.
Facebook could easily surmount these main challenges and fulfill its mission of connecting the world. There is little doubt that Facebook is a remarkable that has already taken its place alongside Google, Apple and Microsoft as a major player who defines an age. But like Rome found out, all eras come to an end eventually.
https://digiday.com/?p=853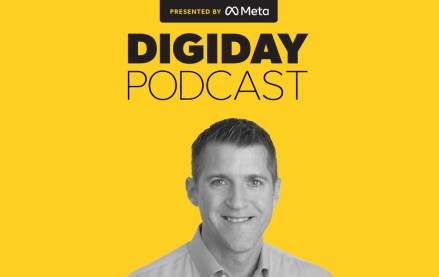 November 28, 2023 • 4 min read
Google's vp of global ads is confident that cookies will be gone from Chrome by the end of next year, despite all the challenges currently facing the ad market.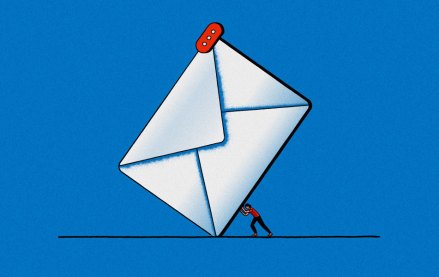 November 28, 2023 • 6 min read
Some email newsletter platforms' click-through rates are actually click-to-open rates, which are measured against the number of emails opened rather than the emails sent. But buyers seem to prefer it that way.
November 24, 2023 • 5 min read
Publishers' events businesses picked up pretty significantly during the back half of this year — and they will focus on sustaining that lift into 2024, according to Digiday+ Research.