Although many agencies have publicly claimed that Do Not Track and the Privacy Bill of Rights will be onerous burdens on the industry, a group of leading ad networks, audience targeting companies and behemoths like Microsoft, Google, Yahoo and WPP have already endorsed an opt-out solution and are rapidly developing more tools to provide data usage transparency.
The opt-out project, which representatives presented to Congress last week, has been in the works for the last two years in cooperation with the Direct Marketing Association, the Interactive Advertising Bureau, The American Advertising Foundation, WPP, Google, Yahoo, Microsoft and other partners. The program allows anyone to opt-out of all participating ad networks with a single-click. Representatives for the Digital Advertisers Association, an umbrella group that represents the participating agencies and organizations involved with the project, told Congress last week that they are in effect ready to do whatever is necessary to be allowed to self-regulate. John Montgomery, CMO of WPP's parent company GroupM Interaction, told congress last week, "We believe that consumers should be able to choose whether and how their data is collected for behavioral advertising." The "we" he is referring to is the list of 41 companies that have created a virtual kill switch (through the DAA's umbrella) for behavioral targeting data collection that must stay put for a minimum of five years — unless you delete your cookies.
Although much debate has been generated about whether the "voluntary" nature of the opt-out agreement makes it less substantial, the opt-out tool that consumers can submit via the aboutads.info website allows users to generate a list of companies violating the agreement at anytime. The negative PR around such a violation would be deadly for any company purporting to support consumer privacy, and no brand is going to take that chance in such a public way.
Microsoft, Google, Yahoo, DataXu, BlueKai, eXelate, Adchemy, and Media6Degrees among others have signed on. Montgomery stated it would give consumers "transparency and control to exercise their preferences in regards to online behavioral advertising." This indicates that not only is the industry transferring symbolic control to the consumer, but it's also daring the public to pull the trigger.
This isn't a case of industrial hypocrisy. The industry and even the senators themselves agree that there may be "unintended negative consequences" because of privacy legislation. The agencies and ad networks are simply trying to amputate whatever element is problematic before the backlash infects the core of the industry.
"The major issue facing marketers is their dependence on consumer personally identifiable information in their advertising process," Anuarag Wadehra Adchemy SVP of product management and marketing told DIGIDAY: DATA. "Although marketers can use PII to drive highly customized ads and offers, they risk alienating consumers and harming their brand."
"Consumers are still very confused as to what constitutes "personal data online and the value exchange for services around information." Exelate CEO Marc S. Zagorski said, "As an industry we haven't done a great job of letting consumers know what the payoff is and engaging them in the evaluation process. If consumers had a real sense of the benefits they are receiving by participating in the data process, I think their concern level would rapidly diminish."
"The IAB is trying to tackle the topic of consumer privacy by driving self-regulation into the industry and giving vendors an opportunity to provide transparency," said BluKai GM Jon Ingalls. "That window of opportunity is now, and browser manufacturers are releasing features that enable consumers with control over privacy, each with their own type of implementation."
That offer of self-regulation hasn't stopped the fast train of the Mccain-Kerry Privacy Bill of Rights, despite Montgomery's presented lexicon of how ads work and the ways in which they can benefit consumers. "Behavioral advertising," Montgomery told Congress, "is an essential form of online advertising. Consumers are likely to find behavioral advertising more relevant than random messages. Behavioral advertising garners better responses, allowing websites to earn more revenue and support more content and services for fewer advertisements." The industry wants to build consumer trust, Montgomery stated, and that requires everyone, including Congress, to let ad exchanges, digital agencies and DSPs explain to the American public how targeting works on the most basic level.
The only question is whether it's too little, too late.
https://digiday.com/?p=3584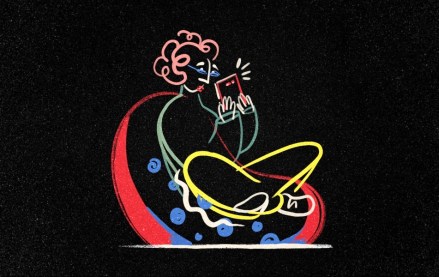 September 28, 2023 • 3 min read
The Financial Times has launched another lower-priced, subscription-based mobile app product a year after the debut of FT Edit to reach international readers.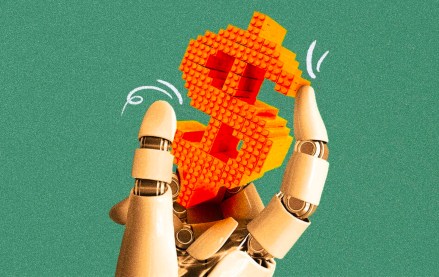 Publishers are starting to apply AI to their sales operations.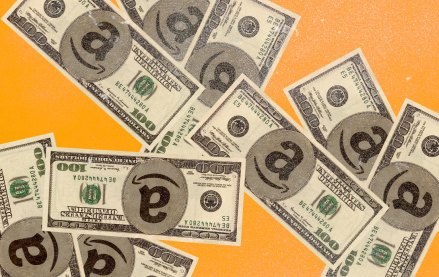 September 27, 2023 • 6 min read
The agency accused the e-commerce giant of conducting a range of anticompetitive behaviors that hurt both shoppers and sellers.