The mobile world, for now at least, is dominated by apps. They're both the dominant form of navigating consumers' mobile lives, but they also suffer from a discovery problem, according to a new study.
According to an MTV Networks study, 80 percent of consumers view their apps as "a personal assistant." That shows how vital they are to people's lives. But for an item of such importance, people rely on pretty low-tech means for finding what apps to direct their lives.
Discovery is driven almost exclusively by the recommendation culture. Out of those surveyed, 53 percent said that personal recommendations are important in deciding which apps to download, while 52 percent relied on user reviews and 42 percent percent said seeing a friend use a particular app was a critical component. Additionally, 47 percent discovered apps via app stores from Apple and Android.
Recommendations also play an important role in the decision to actually download an app, but users look for a higher degree of certainty when they buy an app, as opposed to downloading one for free. For free apps, a higher number of positive ratings drives most consumers (50 percent) to download. The second most-important factor (43 percent) is personal recommendation.  For a paid app, however, price (63 percent), followed by whether there is a free or lite preview version of the app (49 percent) are the biggest factors in whether or not to download.
"Our brands live and die on buzz," said Colleen Fahey Rush, evp and chief research officer of MTV Networks. "But app discovery and adoption is just as driven by buzz as any other content that we create."
TV and movie apps can have a shelf life of just a few weeks (38 percent are deleted in the first three weeks after download), but they do offer multiple chances to engage consumers, as two-thirds of them (66 percent) are checked at least once a day. When users find an entertainment app that they love, they're often hooked. Two-thirds check their favorite TV or Movie app at least once a day, with nearly half (44 percent) checking it several times a day. And for each time it's open, 45 percent spend more than 10 minutes with their favorite TV or movie app.
For gaming apps, the grace period is a little longer. Fewer than 20 percent of gaming apps are deleted in the first three weeks of ownership. As further proof of the power of app addiction, nearly half (49 percent) of gaming app users check their apps at least several times a day.
While the early stages of the app life cycle are often based on recommendations, the final stages are more personal. Only 37 percent of entertainment apps and 39 percent of gaming apps continue to be used because friends use the same apps.
For TV and movie apps, ease of use (79 percent) and new content (55 percent) are the biggest reasons consumers will use an app for the long term. Whereas better alternatives (55 percent) and lack of new content (42 percent) will drive a consumer to delete an app. Gamers look for apps that are challenging (75 percent) and easy to use (73 percent). With gaming apps, more than three-fourths (77 percent) of consumers say they'll delete an app simply after they lose interest.
"Ultimately, the long-term success of an app is tied to fun and function," said Fahey Rush. "App users are looking for experiences that will make them feel smarter, more empowered or more entertained."
Three-fourths (75 percent) of consumers said it's very important that an app is "entertaining or fun to use," while 62 percent said it's very important that an app "feels good" in terms of its touch screen feel. Speaking to the importance of utility, half of the survey participants said it's very important that an app "constantly has new things for me to see, read or do." More than eight in 10 (83 percent) said they are "often surprised at how useful an app can become even if I don't initially think this is something I need."
https://digiday.com/?p=4295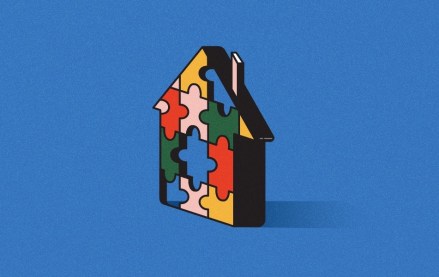 September 22, 2023 • 4 min read
Apartment Therapy's president Riva Syrop took the stage at the Digiday Publishing Summit to discuss the convergence of commerce and sponsorship revenue within its Small/Cool event.
September 22, 2023 • 4 min read
Media execs took stage at the Digiday Publishing Summit to discuss the growing importance of ROI in ad campaigns this year.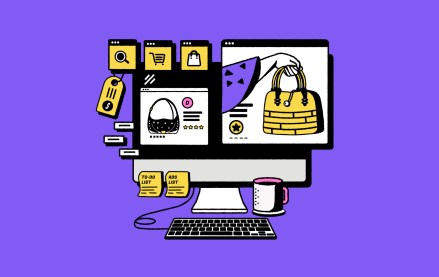 September 22, 2023 • 4 min read
CEO Satya Nadella said AI assistants will be as ubiquitous as PCs and will help users navigate across apps, operating systems and devices.