The age of the operator: What the new cluster of digital-media acquirers are doing differently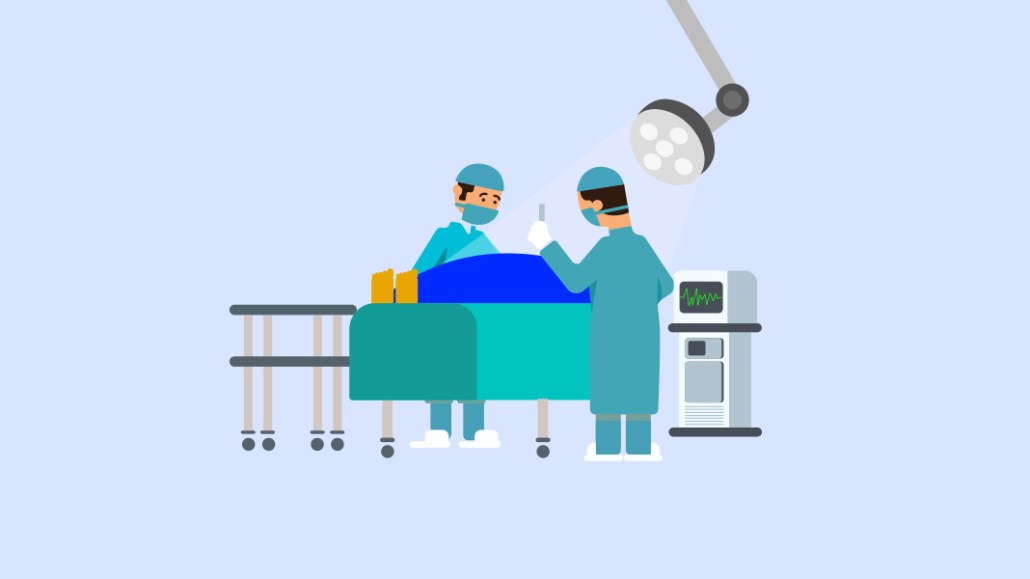 Digital-media-merger-mania accelerated towards the end of 2019.
In the past couple of weeks alone, Vice said it was acquiring Refinery29, Vox Media acquired New York Media, and Group Nine scooped up PopSugar. There were 83 digital content M&A transactions in the first three quarters of 2019, with a considerable uptick in the third quarter, according to investment bank Luma Partners.
If more M&A announcements are to follow before the year is out — as many observers predict will be the case — it's a safe bet the acquirers will be one of six companies whose corporate development teams have been busy cutting deals of late: Vox, Vice, Group Nine, Bustle, J2's Ziff Davis and IAC's DotDash.
Dealmakers in the space have taken on a different approach in recent years, as opposed to when venture-capital money flooded the sector and valuations soared. The new acquirer largely follows a different playbook that has cashflows and profit front of mind, not simply growth at all costs. Digital media has entered the age of the operator.
A swift path to profitability tends to come from brands that own, rather than rent, their audience. The majority of recent deals have involved highly-focused, subject-specific verticals. New acquisitions are quickly tucked into the margin-sensitive organization's wider office space, ad-tech stacks and other back-office functions. Overlapping costs are largely stripped out, rather than continuing to operate the assets as separate, adjacent businesses.
"This allows them to achieve more sustainable scale and negotiating power across the portfolio, while also achieving better operating leverage," said Luma Partners Vice President Conor McKenna.
While at one point, acquirers of digital media were largely on the hunt for what was hot in the moment — whether it be in sports, comedy, food reviews — now "the bar has certainly been raised," said Roddy Moon, managing director for technology, media and telecoms at KPMG Corporate Finance.
"It's not just about traffic or eyeballs, it's about profitability and a sustainable business model," Moon said
There were 84 digital media deals in the first three quarters of 2018, some of which Luma's McKenna describes as "capitulation deals" from companies who had suffered following big tech platform algorithm changes at the end of 2017.
Bustle has specialized in these. It has acquired five sites in the last year — Mic, Flavorpill, Inverse, Nylon and The Outline. Vivek Shah, CEO of Ziff Davis owner J2, which has bought IT professionals network Spiceworks and parenting site BabyCenter in the past year, told the Recode Media podcast his company is "always in the market" for distressed assets
Large in the margin
Elsewhere, Vice Media positioned its acquisition of Refinery 29 as an advancement in its quest towards profitability, helping to grow its reach among a female audience and to supplement its newer revenue streams, such as events and e-commerce.
"We are obviously very prudent. We will find ways to drive operating leverage against both platforms," said Vice Media Group Chief Strategy Officer Hozefa Lokhandwala. "We are aiming for 20-plus percent more content coming out of the organization. For us, the goal is to be in growth mode and to do it smartly and thoughtfully."
IAC's DotDash made four digital-media acquisitions in 2019 — most recently Liquor.com earlier this month — and firmly has set out its stall as an acquirer, adding highly-focused, subject-specific sites to its growing portfolio. Dotdash said it generated $131 million in revenue in 2018, up 44% on the previous year. Full-year adjusted EBITDA was at $21.4 million in the period.
Dotdash CEO Neil Vogel told Digiday earlier in October the company is "very, very actively" looking for more companies to buy, especially those in the business of evergreen content, and that cashflow is key when sizing up future acquisitions.
"Everything we look at is going to be some multiple of EBITDA — if they don't make any money, currently, we need to figure out how to fix that," said Vogel.
Tipping the scale
Deduplication isn't the only aim. Acquisitions are also positioned to complement other brands in the portfolio. Take Vox Media, which has made three acquisitions this year: New York Media, comment moderation platform The Coral Project and publisher and digital film studio company Epic.
"It can't just be about the consolidation of corporate teams," said Vox Media Chief Revenue Officer Ryan Pauley. "Successful strategies will be about the elevation of the work itself, whether that's the quality of the editorial, or of the product the audience sees, or the quality of the work we do with brands."
Revenue diversification beyond advertising is also a core strand of the new digital-media acquirer's strategy.
"It's not just about having good, original, high-quality content," said KPMG's Moon "It's about an appetite for things other than original content, whether that be commerce, or a tie-in to what's available through traditional video and television."
Advertising revenue itself also needs to be diversified. Group Nine looks to avoid potential cannibalization in terms of client lists when looking at potential acquisitions.
PopSugar, which was acquired by Group Nine Media earlier this month, for example, shared none of the same top 10 clients, according to Group Nine Chief Executive Ben Lerer. Group Nine's biggest categories are in the liquor, beer and automotive space, while PopSugar introduced more fashion, beauty, retail and fitness advertiser to the client list.
It ain't easy
To be sure, the path to building the new digital-media conglomerate won't be easy and not every acquisition will succeed. Bedding acquired assets into the wider organization means more painful cuts are inevitable. And many of the aforementioned companies' acquirers remain venture-backed, meaning the high expectations for a return on investment haven't gone away.
"Digital media has already endured most of the reckoning from the venture-fueled mania," said Bryan Goldberg, CEO of Bustle Digital Group.
Goldberg said that acquisitions can take time to fully take off, noting that it took around 18 months for Elite Daily, which BDG acquired in 2017, to become fully integrated and begin turning a profit. "People in the venture world are not so patient," he said.
Elsewhere, the majority of digital-media startups still rely on advertising for the lion's share of their revenue. With a downturn looming, marketers' spending could slow in the coming months and years.
Google and Facebook continue to dominate the digital ad market, with a 31.4% and 19.3% share of total worldwide ad spending last year respectively, according to eMarketer. With a backdrop of tightening data regulation and recent moves from browsers suggesting a cookie-less future, digital-media companies will need to build out strong first-party data strategies in order to maintain healthy levels of spending. And that's not to mention trying to figure out how to get consumers to pay for the content they are viewing and expand into new areas such as events and commerce.
Digital media industry executives are positive that the sector's strongest players will overcome those hurdles.
Vice Media Group's Lokhandwala — who before joining the publisher last year was a former managing director in the media investment banking group at JP Morgan — said the market was "much more unclear" five or six years ago about where the media ecosystem was headed. Now there is more clarity about the attributes for building what he described as a "next-generation media company."
"People are looking at…building companies that have the sustainability, durability and stability to pivot, move and be nimble as changes continue to happen to the media industry, distribution and how technology is affecting that," he said.