'The ad experiences that consumers find most annoying are also bad for the environment': The business case for sustainable digital advertising
May 4, 2022 • 5 min read
•
•
Ivy Liu
Sustainability is one of the hot-button issues in the 21st century and one that's increasingly generating discussion at the highest echelons of the advertising industry.
True, the cause is noble, but now ad execs are increasingly starting to see the opportunity for cost-efficiencies as well as new business opportunities posed by embracing such thinking.
The Ad Net Zero report from the Advertising Association cites a 2020 study of U.K. execs noting that 71% of respondents are worried over the potential negative impact the ad industry could have on the environment. Not only that, 91% claimed employers taking positive steps to reduce their carbon footprint will likely lead to an increase in their job satisfaction.
Harriet Kingaby, co-chair of the Conscious Advertising Network, explained to Digiday how the rise of technologies such as AI has prompted multiple marketers to ponder how digital is impacting their brands' CSR commitments.
"A lot of these technologies such as NFTs etc. are using a lot of carbon," she said referencing a study from the University of Cambridge that details how mining for Bitcoins uses more electricity than nations the size of Argentina, Pakistan or Sweden.
"As we use these kinds of technologies more and more, it's really important that they are not increasing the carbon load of their advertising placements," added Kingaby. "If we think of how brands have been trying to think about making their physical supply chains carbon-neutral, then it only makes sense that their digital supply chains follow suit."
Such notions have also caught the attention of some of the industry's leading names with serial ad tech entrepreneur Brian O'Kelley making sustainability the central purpose of his latest venture Scope3. Both Kingaby and O'Kelley, claim media agencies have increasingly started to mirror the public sustainability pledges of their consumer-facing clients in the past 12-months with the latter noting how ad tech companies using such wares are starting to see material benefits.
Scope3 uses multiple data points to help companies model the carbon footprint of their activity. "There are four major components for emissions to a web page," he explained to Digiday. "There's the device or browser, like, when the CPU from Javascript and rendering page, then there's the energy from data transmission when things are going through 5G or WiFi, the production cost of the content, then there's the targeting and analytics."
It's on the final aspect where O'Kelley, an executive who helped usher ad tech into the mainstream of the ad industry, aims to help the media industry realize the benefit of more responsible thinking by aggregating data from multiple sources to assess the carbon footprint of an ad impression.
"We've built one of the most accurate pictures of the advertising supply chain that's ever been put together by building a proprietary model for how a DSP or SSP works … we can run a full simulation of the internet," he explained.
For instance, Scope3 recently ran an analysis of The Trade Desk's recent decision to stop bidding on ad inventory sold via Google's Open Bidding platform, estimating that the demand-side platform saved 5,387 tons of Co2 in the process.
O'Kelley told Digiday that such thinking is increasingly top of mind for both consumer-facing brands, their media agencies, and even for potential investors in, otherwise, potentially niche areas such as ad tech. For instance, those companies taking a responsible approach to their carbon footprint are less likely to experience employee disgruntlement, or even a consumer boycott, over such issues in the future, he points out.
"I would say that in the U.K., France and Australia it is the number one [CSR] topic from [media] agencies and brands," he added. "I think in the U.S. it is, probably number two or three, but definitely rising."
Speaking separately with Digiday, Kevin Flood, a partner at investment firm First Party Capital, explained his theory on how a low carbon mindset could also equate to savings when it comes to running ad campaigns.
Presently, the high number of transactions processed across multiple trading platforms means the carbon footprint involved in the monetization of a single web page — not to mention the processing fees involved — can escalate quickly.
However, Flood claimed that a 'batch-based' approach to media buying (as opposed to constantly listening to bid requests in real-time) could reduce the carbon footprint required for each ad loaded on a page. For instance, if a buy-side player seeks to purchase ad impressions on search or social, they can push an API-based order into the walled garden of their choosing on an intermittent basis.
"If sellers are going stop communicating IDs in the bid stream then increasingly, audience execution will be done in the publisher ad server," he explained. "So there's no need for impression-by-impression real-time buying. Then you pull the results every one-or-10 minutes, or every hour, update your pricing, targeting algorithm so it's not done in real-time … [then] there's no need for all of those server costs and that high-bandwidth or the environmental impact of that."
Meanwhile, Scope3 is also partnering with Blockthrough, a company that helps publishers recover revenue that could potentially be lost to adblocking software, to help buyers access low carbon ad inventory from a single trading platform by the close of June.
Marty Krátký-Katz, CEO of Blockthrough, told Digiday the impending launch demonstrates that publishers don't have to trade off "doing what's right" and revenue and that the platform is on course to host inventory from up to 20 publishers by the close of the second quarter.
"We'll be packaging up low carbon ad products in PMPs [private marketplaces]," explained Krátký-Katz. "Interestingly, it turns out that some of the ad experiences that consumers find the most annoying are also bad for the environment."
https://digiday.com/?p=447093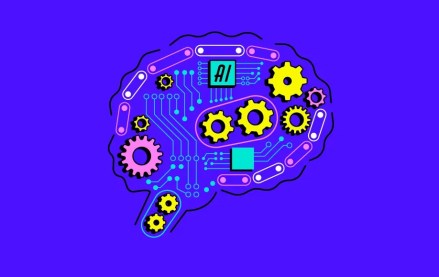 December 11, 2023 • 5 min read
As Google and Meta roll out new features, startups like Runway are finding new ways to compete for enterprise clients.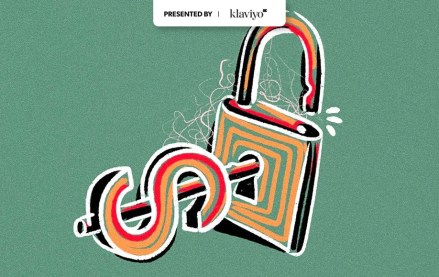 December 8, 2023 • 5 min read
Future plc's CFO Penny Ladkin-Brand announced on Thursday that she is stepping down, as the U.K.- based media company reported declining revenues and a new two-year investment plan to get back to growth.
December 7, 2023 • 13 min read
In this week's Media Briefing, publishing executives share how the task forces they created earlier this year to oversee generative AI guidelines and initiatives have expanded to include more people across their organizations.