'That's when we started to panic': Confessions of ad execs on their most disastrous Cannes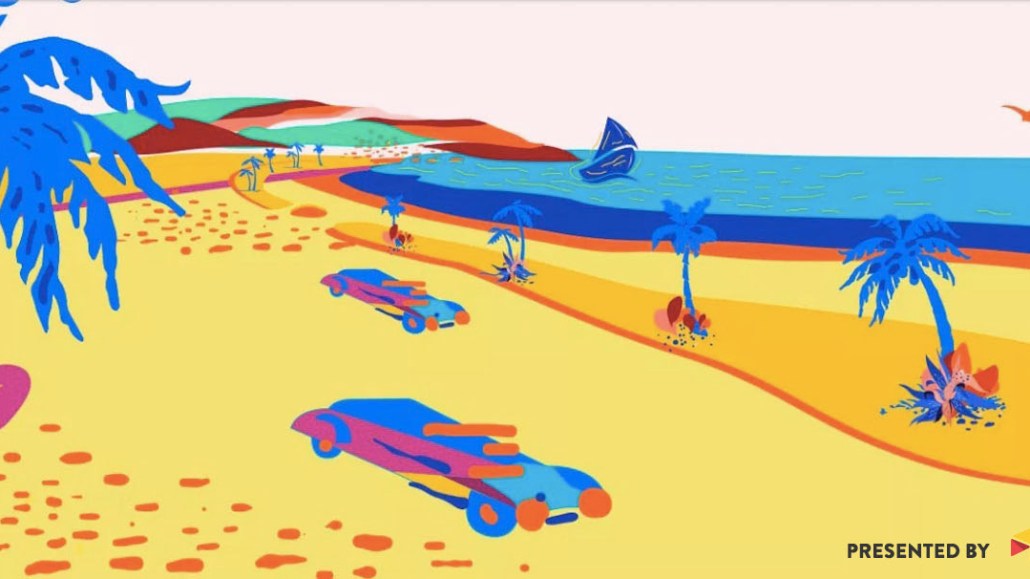 Woeful tales of lost luggage, cavorting on yachts, slopping rosé down shirt fronts, traipsing miles to out-of-town hotels barefoot, and dealing with French transport strikes. It's all in a day's work at the Cannes Lions Festival of Creativity.
The festival is one of the most lucrative weeks for the city. "I was in the [hotel] Majestic one evening and there was a furious ringing of the bell. I asked what it was for and was told that the hotel was celebrating as it was the most amount of takings in one day ever — even more than the Cannes Film Festival," recounted the global marketing director of a WPP agency.
But when such a big crowd of media and advertising industry executives schlep to the French Riveria for rosé-infused networking and the back-slapping that comes with awards ceremonies, mishaps are inevitable. It wouldn't be a trip to Cannes without them.
One ad tech executive recalled someone confessing that they'd had to take an "enormous dump" on a yacht that had run out of toilet paper. "He tells me he now packs his own," added the exec.
Here are some other Cannes disasters from veterans.

Coping with taxi strike woes
"Myself and a former colleague had an early-morning return flight and were told we would struggle to get to the airport as the roads could be blocked due to taxi strikes. We tried to order an Uber helicopter, but they were all pre-booked. That's when we started to panic — how the hell would we make our flight? We managed to book a hotel close to the airport and decided to leave immediately to beat the taxi strikes and roadblocks. We begrudgingly left the party to travel to this hotel, and arrived at just past 1 a.m. The fun really started when we tried to check in and the receptionist said they had no confirmation of our booking and we should return to wherever we had come from as they had no beds for us. We somehow negotiated with the chap to let us sleep on the reception floor of the hotel…from a luxury yacht to sleeping on a cold floor — a standard 24 hours in Cannes."
— senior ad tech executive
When colleagues misbehave and you get blamed
"I turned up once to find that my fellow 'leaders' had had us all barred from the apartment we'd booked due to unacceptable behavior and complaints. We had to convince the owner to give us a second chance, as we were the better behaved group."
— founder of a digital agency
Walk of shame
"One year I was booked a place about five miles outside of Cannes. It's always a nightmare to get home at night, so I ended up walking the five miles back home at God knows what time — but without my shoes. Somehow I lost them, and I still don't know how. They just never turned up. No idea what happened to them." — MD of a digital agency

Dual-carriageway horrors
"The year when everyone got choppers because of the strikes, the people that did make it the airport had to drag their bags over the dual-carriageway to walk to the airport. The memory makes me shudder."
— agency marketing director
Yachts mishaps
"It was Thursday of Cannes week and an end-of-term feeling filled the air. To celebrate, I appropriated a speedboat with some clients to travel to a charming little restaurant on an island off Cannes. Wearing some ill-chosen flip-flops, I descended clumsily from the boat onto a scenic rocky shore and broke my toe. While the injury itself was soon soothed by the application of much rosé, the longer-term reputational impact of sustaining the "most-Cannes" injury in history lives with me to this day. Trust me when I say that little sympathy can be gained from speedboat/island related injuries."
— PR agency CEO
Yacht band practice
"It was the year that Ireland played Italy in the World Cup. The score was 1:1 and we all got battered. I nicked a Vuvuzela, which is one of those South African horns, and managed to make it onto one of the yacht parties where I played it as loudly and as passionately as I could. Apparently I didn't listen when I was asked to stop, so they chucked me off the boat." — senior ad tech executive
Food shortage
"I remember feeling sorry for myself when I found the main eatery in the Nice airport had been cleaned out by hungover locusts devouring everything. There was literally nothing left. I watched with envy as a guy munched his way through a dry baguette which was the last thing in the shop that was edible. The airport was just full of a bunch of hungover middle aged execs who'd been on it hard all week." — senior ad tech executive
https://digiday.com/?p=291286