Teri Hatcher's plan to become the Web's Oprah — or even its the next Gwyneth Paltrow — never really got hatched.
In November, the star of ABC's long-running Desperate Housewives, in a collaboration with parent company Disney, debuted Gethatched.com. The site, which carried the tagline "a chick's guide to life," was billed as a lifestyle and advice hub for real women — all from a funny, self-deprecating girlfriend.
By May of this year, Disney had shut the site down. Gethatched now redirects to DisneyFamily.com. Hatcher's abrupt Web flameout is a cautionary tale for many in online media world, which is seemingly in love with celebrity figureheads these days.
For example, under CEO Tim Armstrong's content-focused agenda, AOL has launched channels built around '60s TV legend Marlo Thomas and supermodel Heidi Klum. Similarly, Demand Media, which previously built a successful site around now-tarnished cycling hero Lance Armstrong, has recently rolled out TypeF.com, a collaboration with supermodel and talk show host Tyra Banks, while turning over eHow.com's food channel to Rachael Ray. Yahoo last week announced a new series, "In the Dressing Room," which stars Cat Deeley, not necessarily a household name but one of the judges from Fox's summer hit "So you Think you Can Dance."
Dressing Room focuses on Deeley's fashion sense — as the British personality will dispense advice to the audience on recreating specific looks and the like, a concept that's not dissimilar to Banks' TypeF.com. But clearly Yahoo's strategy with Deeley is to help build a brand with a major boost from a loyal network TV audience.
According to Erin McPherson, Yahoo's vp & head of video programming and originals, celebrities offer more than just name recognition. The right ones bring with them personal brands.
"Cat fits so perfectly with our audience on [Yahoo's celebrity site] omg!," said McPherson. "It plays off of their fascination with Kat."
Besides bringing a fan base, McPherson said celebrities provide legitimacy — and business to a new Web venture. But having a star simply attach his or her name to a Web site for a few bucks is unlikely to score with audiences.
"The right celebrity can help attract sponsors," said McPherson. "But it only makes sense when it's organic to the content. This person needs to truly know and understand the Web and care about it."
Gethatched.com would have seemed to have all those qualities going for it. Hatcher had previously penned the advice book Burnt Toast and Other Philosophies of Life and had written for magazines like Glamour UK and Newsweek.
Hatcher also had promised to blog regularly, discuss dating as a single mom, and even had plans to host a Web talk series in her home featuring celebrity guests. Plus, the appealing star still has a powerful TV platform and shows up in millions of women's living rooms every week on the still high-rated Housewives.
But according to ComScore, Gethatched never attracted enough visitors to meet its minimum reporting threshold. According to Compete, the site drew a paltry 654 visitors in May.
AOL's Klum site is hardly a month old, so it's too soon to tell whether the charming beauty's lifestyle-oriented voice will resonate. After struggling for several months, AOL's Marlo Thomas site now attracts about half a million uniques a month, per comScore, undoubtedly helped by AOL's promotion muscle. It's also too early to judge Banks' TypeF.com. Per Compete, the site's traffic spiked when going live in March, exceeding 170,000 monthly uniques before dipping below 100,000 a few months later.
The fact is big names are no guarantee of traffic on the Web. In 2007, MSN and LeBron James embarked on a joint-branded site, which soon after fizzled.
https://digiday.com/?p=3968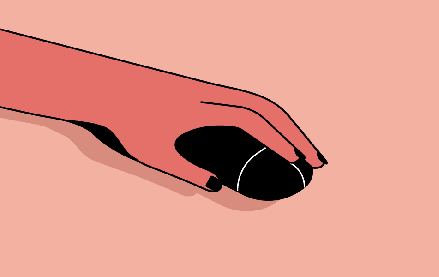 December 1, 2023 • 3 min read
People claim that the role of chief diversity officer is vanishing. However, AI is booming, and the CDO can help ensure responsible AI.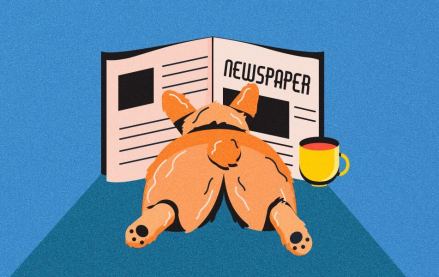 November 30, 2023 • 4 min read
Digiday+ Research found that publishers' programmatic ad revenue didn't quite live up to expectations this year, but they still see it as a growth area.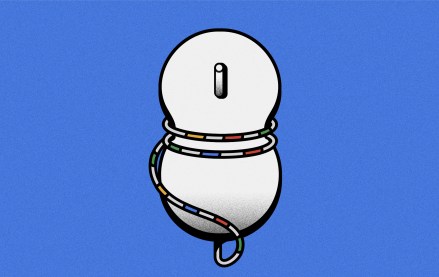 November 30, 2023 • 13 min read
For a couple of publishers, referrals from Google are down upwards of 60%.