The state of programmatic advertising, in 5 charts
April 5, 2018 • 4 min read
•
•
It's common for marketers to talk up their willingness to pay more for the context and quality of ads now that chasing the cheapest media impressions is seen as a major faux pas in a transparency-obsessed industry. To balance the quality and price of media, marketers are reconsidering how they buy cheaper inventory with quality KPIs that are tied to business goals.
Here is the state of the pivot to quality in advertising, in five charts.
Anyone can buy programmatic on cost, but few understand its value
Marketers are focused more than ever on fees levied in the media supply chain. It was only when Duracell understood how much it was spending on hidden fees that it was able to decide what constitutes a fair take rate. Getting that clarity, however, is still a long way off for most brands. Of the $63.4 billion (£45.1 billion) brands spent on programmatic in 2017, as little as 27 percent or $17.8 billion (£12.7 billion) made it to the working media level, according to a Warc report.
Marketers aren't measuring what matters to their business
It's generally agreed in advertising circles that chasing a low cost per click without considering the quality of clicks and subsequent action is as destructive as it is self-defeating. Yet clicks are still deemed a key indicator of ad success, per a study of over 200 senior marketers from Infectious Media. Some 56 percent of advertisers cited number of clicks as the most important metric, followed by cost per click (45 percent) and click-through rate (43 percent). This is despite the fact that click data is often distorted by fraud and has been proven to be an extremely flawed metric for predicting a sale.
There are signs that advertisers are finally trying to address the issue. Most of those surveyed (53 percent) are in the process of changing their approach to display measurement, while 44 percent are open to the idea of changing, per Infectious Media. The challenge those businesses face, however, is that the ad industry has grown used to the lack of sophisticated measurement on offer. More than half (56 percent) of the respondents said resistance from their agencies is the greatest challenge to changing the way they measure display, according to the report.
Stricter viewability standards could be on the way
The majority of global advertisers believe that 50 percent of a display ad in view for at least a second is not a viewable impression even if it is the global standard for viewability. Philippe Dominois, founder at media performance consultancy Abintus Consulting, expressed the apathy of many advertisers toward existing viewability standards: "If the ad hasn't been seen — and we need to be clear how we define a viewed impression — then the advertisers should not pay anything. At the moment, most of them do."
The viewability gap between online media and other mediums is too big. When comparing results for the first half of 2017 — the latest period for which data is available — to those from the same period in 2016, a report from the World Federation of Advertisers found marginal improvement (0.6 percent) in performance for display across 20 of the biggest ad markets for both desktop and mobile viewability. Average display viewability was highest in Sweden (56 percent) and worst in Russia (32 percent). Those numbers do not include Facebook or Google data.
Advertisers want greater transparency, not just about their inventory, but also data
Data ownership has become a touchy subject in the wake of the Facebook-Cambridge Analytica scandal. But it was already a delicate one among advertisers trying to make better use of data in a supply chain they're trying to understand. More advertisers like Pernod Ricard are asking how accurate the data they're being sold is and how their partners can validate quality continuously. Around half of marketers in the U.S. feel confident enough in their data to integrate it across their ad tech stacks, according to a January survey from Ascend2 of 223 marketing professionals. Four in 10 (43 percent), however, are merely talking about integrating data.
Mastering analytics is key to proving the value of media buys
As widely accepted as data's importance to advertising is, the reality is many marketers struggle to make sense of how they use it. Marketers spend 5.8 percent of their budgets on marketing analytics, but that outlay is expected to rise to 17.3 percent over the next three years, per February's CMO Survey of 362 marketers in the U.S. As spend on marketing analytics rises, so too will companies' reliance on those insights to make decisions. The number of companies using those analytics to inform business decisions has risen from 30 percent of the time to 42 percent in the past five years, with business-to-consumer marketers using analytics 55 percent of the time.
"Chasing the cheapest impression is not necessarily making the most of media money," said Lucy Cunningham, head of mobile and display at digital agency Roast. "It could be that it's three or four times more valuable to send an impression to the right audience rather than any audience."
https://digiday.com/?p=282150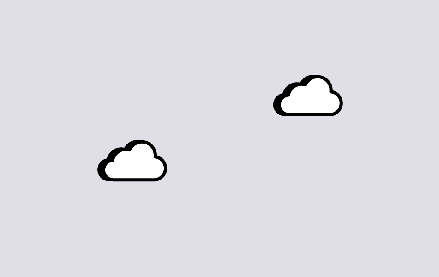 November 29, 2023 • 6 min read
Reducing carbon emissions from the digital ad ecosystem is an important priority, but various players are skeptical that much can — and is — being done to practice sustainability.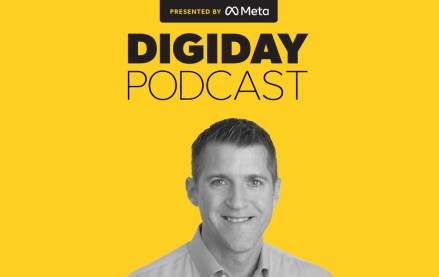 November 28, 2023 • 4 min read
Google's vp of global ads is confident that cookies will be gone from Chrome by the end of next year, despite all the challenges currently facing the ad market.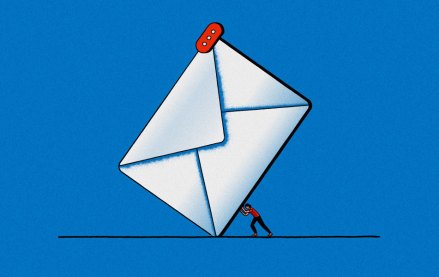 November 28, 2023 • 6 min read
Some email newsletter platforms' click-through rates are actually click-to-open rates, which are measured against the number of emails opened rather than the emails sent. But buyers seem to prefer it that way.