The state of advertising on Instagram Stories in five charts
September 3, 2018 • 3 min read
•
•
The rapid growth and consumption of Instagram Stories has made it hard for advertisers to ignore, even if they have reservations over whether they can match the high-end, premium content on the platform. Spending is shifting to Instagram, with brands like Smirnoff, Nike and Stella Artois starting to spend more money on the vertical video format.
Here is the state of advertising on Instagram Stories, in five charts
Advertisers are shifting ad dollars to Instagram due to Instagram Stories
Ad budgets are flowing into Instagram. Instagram ad spending is growing at a rapid rate thanks to the rise of Instagram Stories. Instagram accounted for 23 percent as much spend as Facebook in the second quarter, according to Merkle's analysis of own clients' spend.
Smirnoff's increased advertising on Instagram Stories in 2018, for example, is funded by incremental growth of its social media budget, even though Facebook's viewability issues are an ongoing concern, said Jay Sethi, vp of Smirnoff in the U.S.
The price of impressions on Instagram has fallen despite greater competition for them
The Stories format has lured more advertisers over to Instagram, but the ones that were already there aren't seeing the cost of impressions rise as a result of the competition. After a rise in 2017, average cost per thousand impressions over the first six months of 2018 is $4.91, according to analytics firm Brand Networks' analysis of its clients' spend.
In some cases, buying ads in Instagram Stories has been cheaper than buying them in Facebook's feed, said Catherine Chappell, paid social account director at iProspect,
"We see CPCs 125 percent higher on Instagram over Facebook," said one media buyer on condition of anonymity. "From an acquisition perspective also, CPAs are over triple on Instagram compared to Facebook."
Instagram Stories aren't great for reach for brands
Posts that aren't Instagram Stories generate three times more reach on average compared to those that are, according to analytics firm's Delmondo's study of Instagram data from more than 5,000 Stories over the summer. The lack of reach is offset by the fact that someone touches a story to view it, the branded content takes over the whole screen, agency executives have said.
More Instagram Stories from brands are being played all the way through
The average completion rate for brand stories for the first five months of 2018 was 72 percent, according to Delmondo. This is an increase of 8 percent from the last study Delmondo released in the Fall of 2017. Stories on sports organizations, brands and entertainment companies usually serve content to a more niche, impassioned audience, said Delmondo's CEO Nick Cicero.
"Experimenting with the format and the creative on it has been key to successful campaigns, said Cat Turner, chief creative officer at agency CULT, as has not taking the consumer too far from their environment, but delighting them enough to stop and engage."
Instagram is winning over younger age groups
More than six in 10 (63 percent) 16- to 34-year-olds on Instagram and Snapchat watch Stories on both platforms daily, per a VidMob study of 1,000 16- to 24-year-olds and 1,000 25- to 34-year-olds in the U.K. between May 14 and May 23, 2018. Instagram, however, is the place millennials are more likely to watch Stories. About 68 percent of millennials on Instagram watch Stories, per VidMob, compared to 49 percent on Snapchat.
"If you attend an event and want to share it with your friends, would you post it on your feed? It's more likely that you'd share it as a story," said Leah Forsyth, managing director at independent creative agency HarrimanSteel. "Sharing a story is starting a dialogue. You're letting people in, and there's an invitation to respond. With the layer of gifs and filters, you also get to create a personalized, animated layer, and this allows for rich expression."
https://digiday.com/?p=301254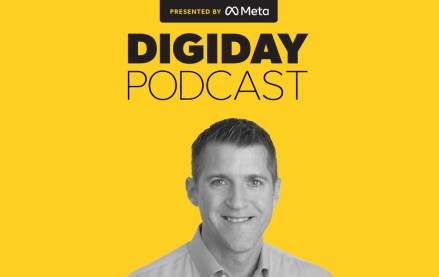 November 28, 2023 • 4 min read
Google's vp of global ads is confident that cookies will be gone from Chrome by the end of next year, despite all the challenges currently facing the ad market.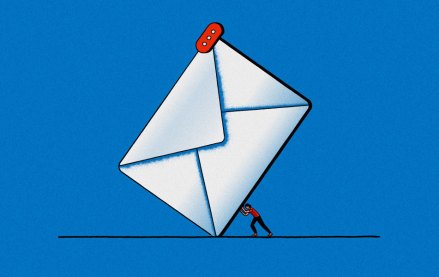 November 28, 2023 • 6 min read
Some email newsletter platforms' click-through rates are actually click-to-open rates, which are measured against the number of emails opened rather than the emails sent. But buyers seem to prefer it that way.
November 24, 2023 • 5 min read
Publishers' events businesses picked up pretty significantly during the back half of this year — and they will focus on sustaining that lift into 2024, according to Digiday+ Research.