The 'sperm whale' problem: Keyword brand-safety tools continue to rankle publishers
January 23, 2020 • 5 min read
•
•
Bloated keyword block lists are still a big problem for publishers and advertisers, causing headaches like article pages that can't be monetized, wasted ad impressions, slow page loading and campaigns that struggle to deliver on advertisers' goals.
Incorrect blocking of safe premium-news content is costing publishers an estimated $3.2 billion a year in the U.S., U.K., Japan and Australia combined, according to a report released this week by the Merrick School of Business at the University of Baltimore that was commissioned by cybersecurity firm Cheq.
U.S. news publishers could be losing out on as much as $2.8 billion each year in potential programmatic advertising revenue due to incorrect keyword flagging, according to the researchers. That figure amounts to about a fourth of programmatic ad revenue for 2019. The report also estimated that last year U.K. publishers missed out on $219.46 million in potential programmatic advertising revenue as a result of incorrect blocking.
The ineffective use of ad blocking technology has been compounded by nervous advertisers' fears that their ads might appear next to what they deem objectionable or unsuitable content (such as videos promoting terrorism or news reports about mass shootings). The number of terms on keyword block lists has grown into the thousands, yet they are irregularly updated.
And the sifting of articles according to certain keywords does not take into account the context in which they appear: U.K. newspaper company Reach looked at the impact of the inclusion of just three keywords often found on brand block lists: "Manchester," "shot" and "strip." On Jan. 10, 8% of all articles that were read across Reach's sites contained one of these words, so they would not have been eligible to carry ads. In another test, of the 3,000 articles Reach published Jan. 10, 15% contained one or more of the three keywords and so were not monetizable. But when Reach tapped its machine-learning tool Mantis, Reach found that 89% of its new articles were brand safe.
In general publishers don't receive information from keyword tools about why certain article pages were blocked. Plus, brand safety tech companies have blocked publisher's sites from being monetized, then reinstated them without explaining why. And although last week companies displayed a more measured response after discovering they were advertising on YouTube videos that promoted climate change denial, publishers and advertisers could do more to address this issue.
"The problem with this knee-jerk reaction is it will reduce a complicated issue of brand safety [to] the lowest common denominator," said Newsworks executive chair, Tracey De Groose, at the Interactive Advertising Bureau's Trust Forum in London on Wednesday. "The unintended consequences of block lists are that the digital journalistic environments, which provide huge reach to highly engaged audiences and rich contextual relevance, have been mistakenly overlooked by advertisers," added De Groose, whose group serves as a marketing organization for U.K. news companies. Online environments are "in danger of becoming a barren brown wasteland because of crude blocking mechanisms designed to fix a much wider problem."
De Groose pointed to innocuous phrases like "Star Wars," "sperm whale" and "Paddington Bear" that have appeared on block lists because the keyword-sifting tools don't account for the context they are used in. One U.K. news publisher complained that ad yields had been disappointingly low last year, despite lots of interest in the news with Brexit planning and December's general election, De Groose recounted. The problem is exacerbated by overactive keyword block lists.
And the use of blunt keywords is increasing, the Merrick School of Business report suggested. One ad verification provider said it had a 250% increase in advertisers using block lists last year. Ad verification company DoubleVerify saw a 10% annual increase in the number of its clients using keyword blocking in 2018.
But the sophistication of the tools are slowly improving. Keyword tools scan the URL string of an article page. Separate content verification tools can examine a whole page to figure out whether an article is expressing "negative" or "positive" sentiment about certain keywords (like if the word "shoot" is referring to a football match or shooting by a weapon).
"There are only a couple of U.K. news publishers who have adopted sophisticated contextual technology," said Harrison Boys, media standards director for Europe, the Middle East and Africa at agency Magna Global. He added that publishers' adoption of keyword tools has been slow because the technology is complex. Although more publishers are exploring using Reach's tool Mantis. "Keyword tech tools are pretty outdated; we advise [clients to steer] away from them and [to tap] advanced contextual solutions that fully understand the [article] page and the meaning of the article before it goes live."
On the open exchanges for programmatic advertising, information about a page's context is available in the bid stream faster when ad buyers use contextual content verification solutions (that read pages before the article goes live) than when they enlist keyword blocking tools. When users rely only on keyword tools, an article's URL is scanned only at certain times, depending on the frequency of the page refreshing; then the contextual information is updated in the bid stream.
"It's about having better information more quickly to decide which page we bid on," Boys said.
IPG Mediabrands is testing contextual solutions with U.K. news organizations News UK and Reach. If IPG Mediabrands finds contextual solutions used by these publishers to be successful, more of these publishers' inventory can be monetized, fewer ad impressions will wasted and advertisers' campaigns will become more effective, according to Boys.
The murmurs about the urgent need to improve keyword blocking and contextual targeting are becoming louder. Ad verification tech company Integral Ad Science wrote in its Industry Pulse Report 2020 that 82% of the brands, agencies and publishers polled believe contextual targeting will be a key media industry trend this year.
The unintended consequences for advertisers that rely on using bloated and outdated lists is that they are losing out on an opportunity to really grow their company revenue, said Nick Morley, Integral Ad Science's managing director for Europe, the Middle East and Africa.
https://digiday.com/?p=357434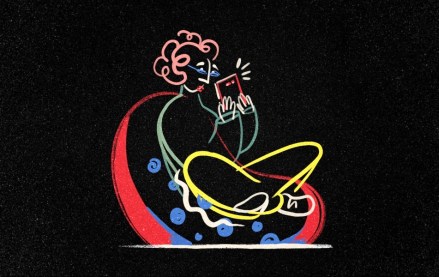 September 28, 2023 • 3 min read
•
•
The Financial Times has launched another lower-priced, subscription-based mobile app product a year after the debut of FT Edit to reach international readers.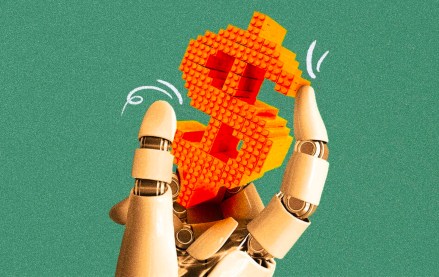 •
Publishers are starting to apply AI to their sales operations.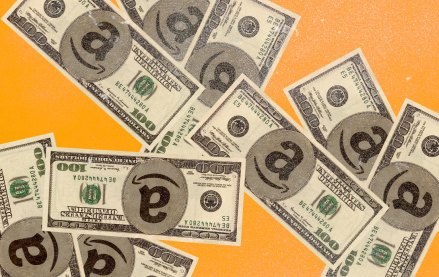 September 27, 2023 • 6 min read
•
•
The agency accused the e-commerce giant of conducting a range of anticompetitive behaviors that hurt both shoppers and sellers.