This is the third installment in a series that will profile four young executives rethinking the publishing business. This series is sponsored by Sonobi, the first and only digital advertising platform created by digital publishers for publishers.
When visitors walk into Betaworks's office in New York's Meatpacking District, a poster behind the receptionist's desk greets them, in jarring block letters, with "FUCK IT SHIP IT."
It's hardly the kind of welcome you'd expect from a media company eagerly courting advertisers, but Betaworks's success hasn't derived from revering old business models. The company—or rather, the collection of companies that operate under Betaworks's ever-widening umbrella—cops a distinctly cavalier attitude regarding digital media. And it's an attitude that trickles down from founder and CEO John Borthwick.
"I think all companies, particularly ones that are founder lead, are manifestations of personality," Borthwick recently told Digiday in a wide-ranging interview that touched on everything from the future of web design to whether journalists are truly capable of reporting objectively.
Like Betaworks, Borthwick is fast moving, curious and willing to discontinue projects nearly as quickly as they're conceived. Employees rave that his hands-off managerial style is ideal for product development, and that his company mandate that each Betaworks brand be data-driven lets the company make tough decisions quickly.
The approach is working. The company closed a $20 million funding round last month. Its previous investors include some of the most respected names in technology and media such as AOL, Intel and The New York Times. When Betaworks debuted mobile game Dots in late April, it took only two days for it to become a top 10 ranked app in the iTunes App Store. It took only a week for the same to happen on Android when that version was released in August. Betaworks companies include everything from analytics tool Chartbeat to GIF search engine Giphy to a reborn Digg social news site. What holds them together? In their own way, each points to where media's heading, even if some efforts are doomed.
"He likes to build projects instead of PowerPoint decks," former Betaworks entrepreneur-in-residence Eliot Pierce said of Borthwick.
But the cost of such an objective, data-driven approach to creative endeavors has been at times being perceived as standoffish and terse. While Borthwick's emotional detachment has made it easy for him to ditch products that fail to gain traction, he's had to learn to take a different approach with his growing number of employees. And the open question remains whether the "fuck it ship it" approach is as good at building lasting brands as it is at ferreting the losers from the promising.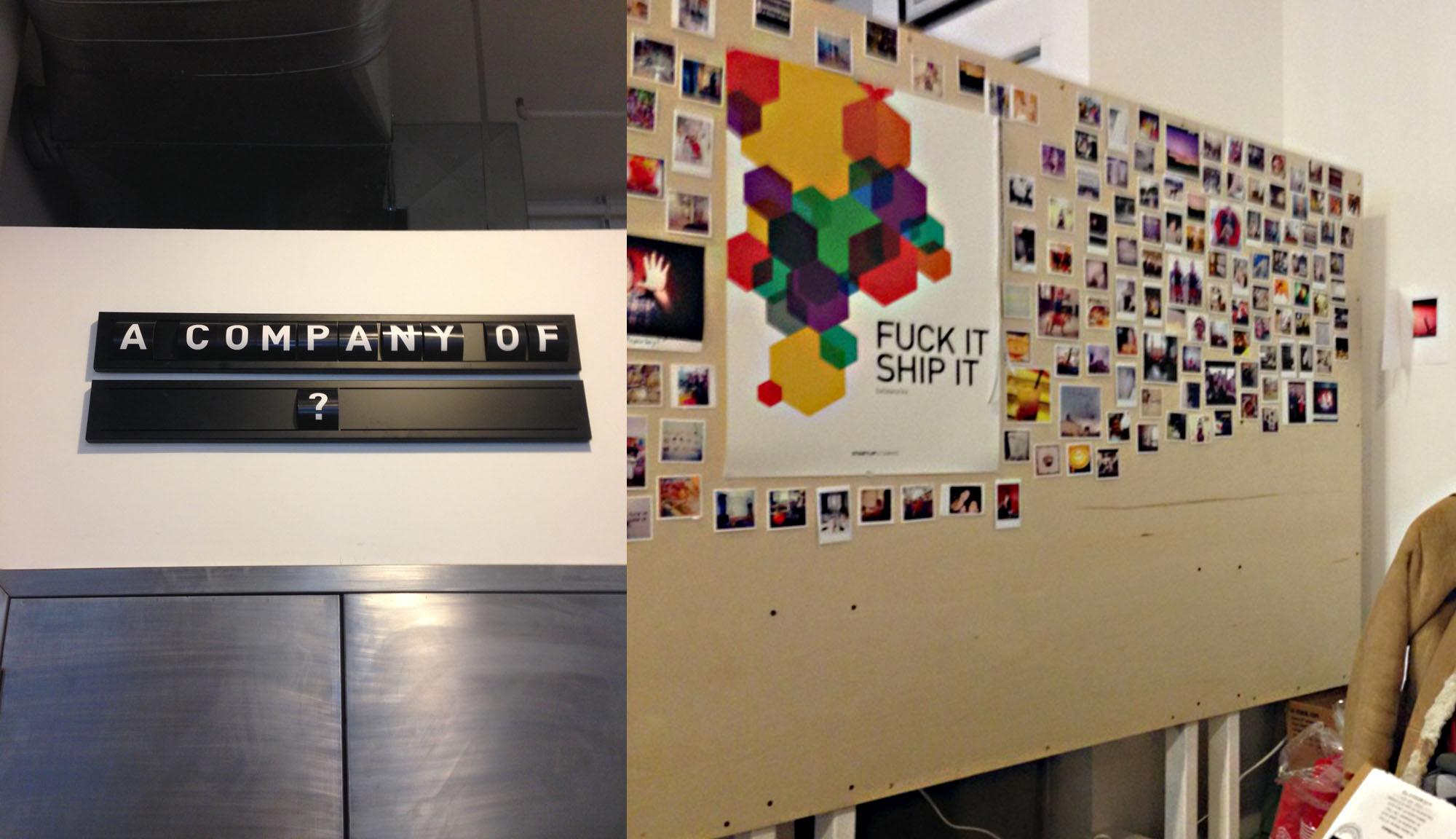 Innovate or die
Borthwick's enthusiasm for combining creativity and data was on full display last Tuesday when Digiday visited Betaworks's office. Borthwick likes to describe the company, which can be difficult to pigeonhole in a specific category, as a "21st century media company." One thing's for sure: It doesn't look much like the media titans of the 20th century. Real-time traffic numbers for Digg, a Betaworks website, were being displayed on a flat screen TV suspended above rows of data scientists, hackers, designers and editors. The company regularly gathers for group presentations on the latest idea being hatched. Some are decidedly more practical than others. Time Inc, it is not.
In six years, Betaworks has helped create some of digital media's most popular properties. News aggregator Digg and mobile game Dots are two of its most popular current products. It's spun out a suite of web publishing tools including link shortener Bitly, traffic measuring tool Chartbeat, and Twitter apps SocialFlow and TweetDeck. Projects currently in development include TipTop, a local recommendations website meant to rival Foursquare and Yelp, and Poncho, a weather service that sends users personalized updates to each morning.
One of the few unifying elements of these different products is that they're all built using the Python programming language, Borthwick said. This enables Betaworks teams to share data with one another and inform product development. Digg uses data culled from Bitly and Chartbeat to determine what to feature on its homepage, for instance.
"We're not just sort of randomly coming up with shit," Borthwick said.
What he fears most business-wise, and what Betaworks is specifically constructed to combat against, is stagnation. It's a problem that Borthwick experienced firsthand while vp of new product development at AOL and later as svp of technology and corporate alliances at TimeWarner (then AOL's parent company).
One of Borthwick's ideas at AOL was to make AOL Instant Messenger available to non-paying members so anyone could jump online and post a status update. Sam Mandel—who worked with Borthwick at AOL and is now Betaworks's head of corporate development—described the idea as a precursor to Twitter.
"Time Warner was particularly difficult because there's so much that could have been done," Borthwick said.
A kinder, gentler Borthwick 
Betaworks's loose structure, then, was designed in reaction to traditional media companies. Its strategy is to play momma bird to a slew of digital hatchlings: Betaworks oversees each product's initial growth, only to send them off to fare for themselves once they garner a certain amount of traction. Bitly, Chartbeat, SocialFlow and TweetDeck are the four that have left the nest so far.
Other times, Betaworks will buy a failing asset and revamp it in hopes of making it great again. It did just that when it acquired Digg—a social media property worth a reported $200 million at its height—last summer for $500,000. The site has been re-released as a news aggregation website.
The key to taking so many risks is to never fall prey to sentimentality. The only way the construct works is Betaworks is willing to smother its chicks. Data decides what lives and what doesn't. Betaworks product designer Summer Bedard worked on a photo-sharing service called Swirl for a year before Betaworks decided to shutter the project.
"I think it's hard because you put all this time into it and you're used to presenting that to everyone," she said. "It feels like a failure. Like, 'Oh, I suck at the Internet now.'"
Being able to cut ties with a project so quickly is a testament to Borthwick's dispassion. But Bedard said that Borthwick has softened during her three years at Betaworks. "I didn't think I was going to get the job in the interview," she said. "I thought he was kind of cold, reserved, intimidating."
Borthwick's transformation was partially brought on the departure of Betaworks's beloved co-founder Andy Weissman, Bedard added. Weissman left Betaworks in September 2011 for Union Square Ventures. "Since Andy left, John has become warmer," said Bedard. "I think he's kind of had to."
He still has an edge, he just knows when (and how) to dull it. Borthwick was quick to correct U.K. Prime Minister David Cameron for pronouncing the company Bee-tah-works, for instance. "FUCK IT SHIP IT" initially emerged as a rallying cry for Digg programmers when they were forced to rush a redesign following Google Reader's demise. Borthwick readily embraced it, turning it something of a mantra for Betaworks as a whole. Stickers and posters bearing the profane slogan are readily available.
But when Betaworks had to make company t-shirts, he used a simpler, more brand-friendly—and accurate—slogan: "make it."
https://digiday.com/?p=57412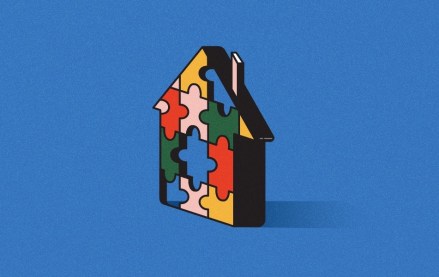 September 22, 2023 • 4 min read
Apartment Therapy's president Riva Syrop took the stage at the Digiday Publishing Summit to discuss the convergence of commerce and sponsorship revenue within its Small/Cool event.
September 22, 2023 • 4 min read
Media execs took stage at the Digiday Publishing Summit to discuss the growing importance of ROI in ad campaigns this year.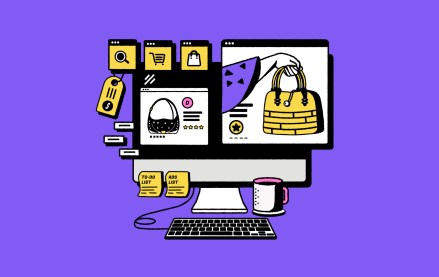 September 22, 2023 • 4 min read
CEO Satya Nadella said AI assistants will be as ubiquitous as PCs and will help users navigate across apps, operating systems and devices.