Solar eclipse stories have become the latest SEO trick for publishers
August 21, 2017 • 2 min read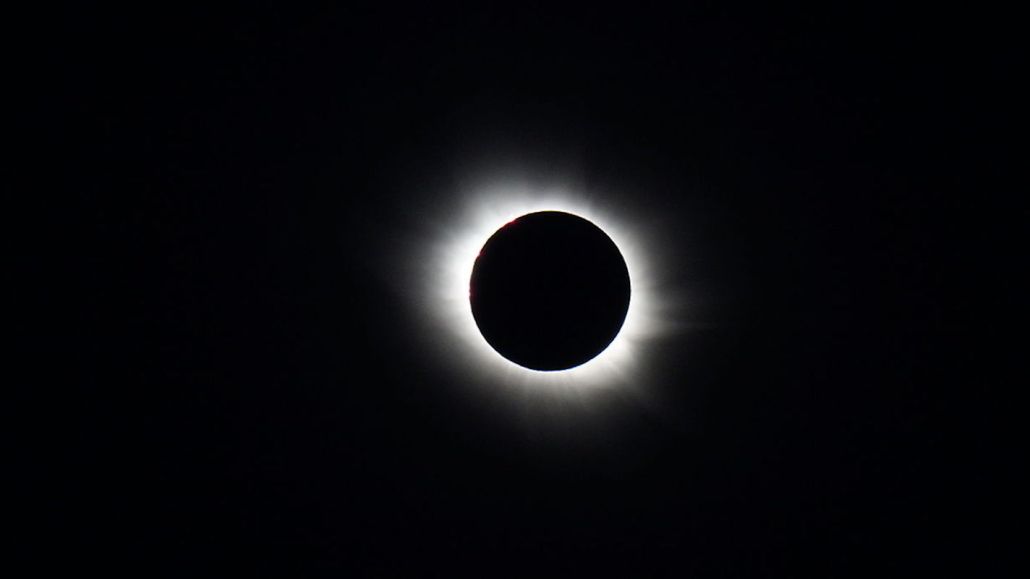 Publishers thirsty for SEO traffic are using the eclipse to get clicks.
Just like the timeworn "what time does the Super Bowl start" trick, publishers are repurposing short service-y content around the eclipse with the intention of getting a traffic windfall by loading the articles with popular keywords. As seen in the below chart, searches for "eclipse glasses" have skyrocketed in the past month. Publishers like CNN, Fortune, Bustle, the New York Daily News and countless others are striking while the gimmick is hot. On Friday alone, 4,000 articles were published about the eclipse, according to Crimson Hexagon.
In the past week, Mashable, Business Insider, HuffPost and Forbes had the most popular articles about the eclipse. Each of these publishers posted an article on Facebook that generated more than 140,000 clicks, shares and likes, according to NewsWhip. Over the past month, Breaking, CBS News, Vix, PBS and BuzzFeed each posted eclipse-related videos that drove more than 3 million views on Facebook each, according to Tubular Labs.
The most viral story related to the eclipse is the sad tale of Portland, Oregon-native Louis Tomososki. At the age of 16, Tomososki burned a hole in the retina of his eye in 1962 after he watched a solar eclipse without protective glasses. Nearly every publisher under the eclipsed sun repurposed this story.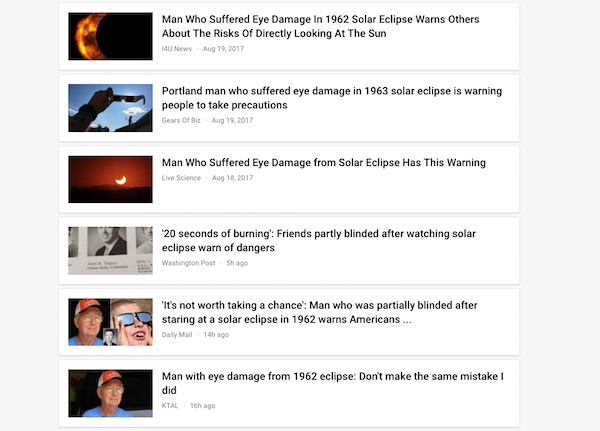 Tomososki's story spread across so many local and national news outlets that my mom thought it was necessary to text all of her children and grandchildren about it yesterday. In the past week, the solar eclipse has been mentioned online more than 4.4 million times, according to Brandwatch.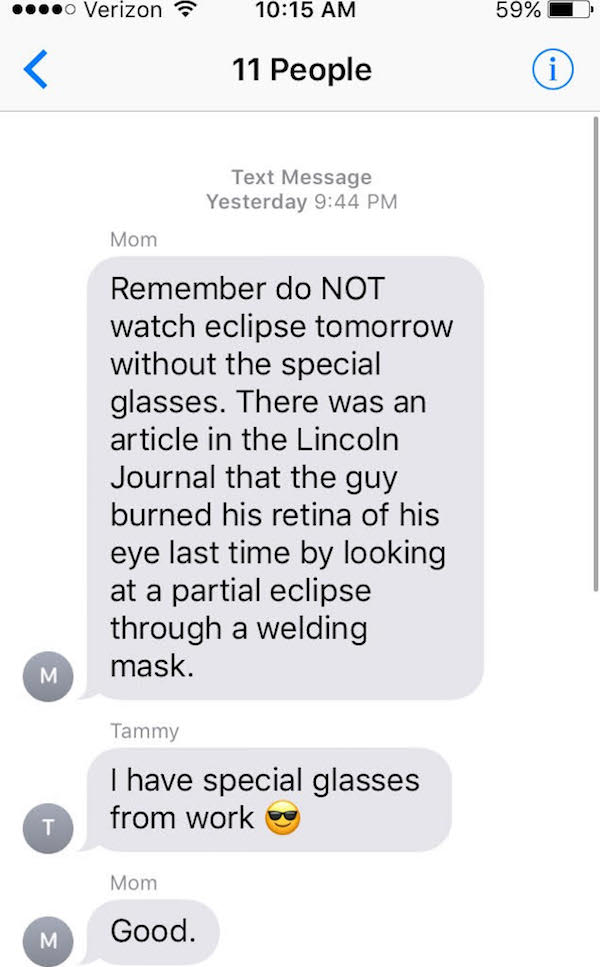 More than 60 percent of referral traffic for articles about the eclipse came from search, according to Parsely. For comparison, across Parsely's entire network, only about 40 percent of referral traffic came from search last week.
Aside from the immense interest in the celestial event, another thing that makes related content tempting for publishers is that most people are upbeat about the eclipse. About 80 percent of the tweets about it have been positive, according to 30dB.

Source: 30dB.com – %23Eclipse2017
"The negatives are people talking about the overhype, traffic getting to see it and providers running out of viewing glasses," said 30dB CEO Howard Kaushansky.
https://digiday.com/?p=250739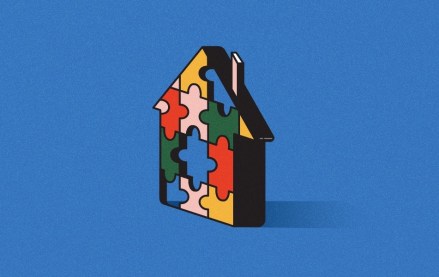 September 22, 2023 • 4 min read
Apartment Therapy's president Riva Syrop took the stage at the Digiday Publishing Summit to discuss the convergence of commerce and sponsorship revenue within its Small/Cool event.
September 22, 2023 • 4 min read
Media execs took stage at the Digiday Publishing Summit to discuss the growing importance of ROI in ad campaigns this year.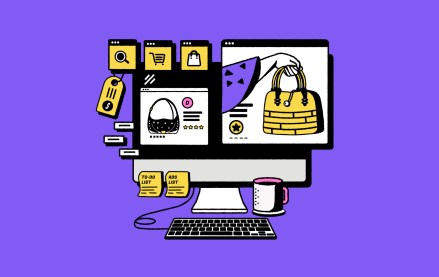 September 22, 2023 • 4 min read
CEO Satya Nadella said AI assistants will be as ubiquitous as PCs and will help users navigate across apps, operating systems and devices.