With other social platforms 'maxed out,' InStyle magazine focuses on Pinterest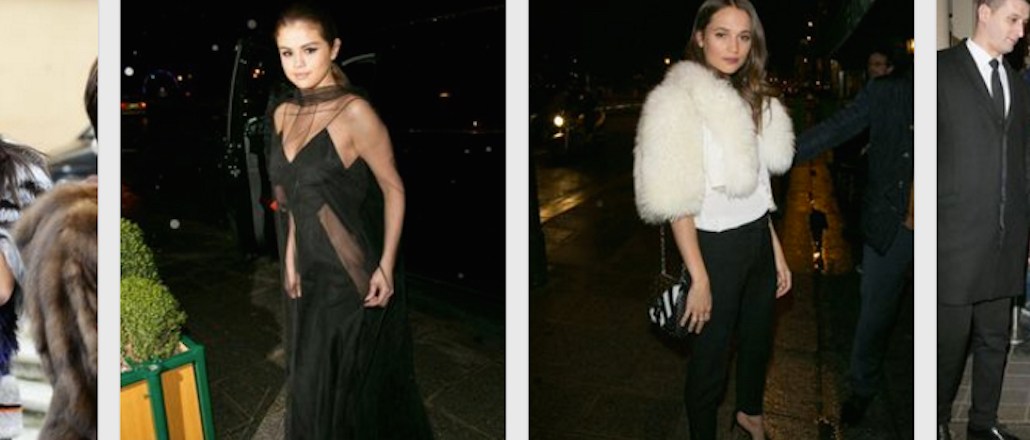 While many publishers are scrambling to assemble a Snapchat strategy, InStyle is seeing big opportunities on Pinterest.
InStyle's Pinterest audience is increasing by 22 percent year-over-year –it now has 236,000 followers — making it a focal point for InStyle's digital team, even as the platform's ability to drive social traffic falls behind both Facebook and Twitter, respectively. Angela Matusik, InStyle's executive director of digital,  said that compared to those two platforms, which drive significant traffic from posts that reflect what's happening in the moment, Pinterest is a "slower burn," like a lifestyle-minded extension of Google keyword search.
"In terms of growth, our other social platforms are maxed out," said Matusik, adding that InStyle's followings on Facebook, Instagram and Twitter were already "massive."
"So as Pinterest continues to grow for us, we're actively thinking about it. We're creating content that we think will perform well there."
Last week, InStyle launched a spring campaign on Pinterest. The "Pin Your Spring" sweepstakes gives readers the chance to win fashion, beauty and accessory prizes if they create a new Pinterest board based on their ideal spring color pairings.
The announcement article featured an embedded board from InStyle's Pinterest account. The contest, which is sponsored by six different brands including Deborah Lippman and New Balance, is the first piece of InStyle's push to invest more in Pinterest in 2016.
For publications that cover the top three categories on Pinterest — recipes, how-tos, style and décor — the platform has become a second home primed for digital magazine content.
"The publishers we work with have seen continual traffic growth coming from Pinterest," said Bob Gilbreath, president of marketing firm Ahalogy, which specializes in how brands and publishers can succeed on Pinterest. "On other platforms, you're in competition to cover the same news the fastest. Pinterest is where magazines are rewarded for their differentiated, and desirable, content."
Matusik said that InStyle's best-performing content on Pinterest is either instructional ("how to put on false eyelashes like a pro!") or inspirational ("how to dress like a New Yorker"). At InStyle, the team beefs up individual pins with relevant search terms and hashtags in order to make them more discoverable; that way, they'll see traffic trickling in consistently months to articles months after they published, something that's relatively impossible on Facebook and Twitter. What performs well on Pinterest is what has "never been easy to promote on Twitter," said Matusik: the lifestyle, not newsworthy, content that, unless it somehow strikes at the right time, gets buried in the stream in seconds.
Matusik pointed out that InStyle is growing its Pinterest strategy as Pinterest is also evolving the ways it works with brands, like the recent addition of embeddable boards. Promoted pins, Pinterest's sponsored ad product, are something InStyle is considering for future campaigns.
With brands, Pinterest is falling short when it comes to monetizing its product by way of sponsored pins and new offerings, like Cinematic Pins. For publishers looking to drive traffic to content, not sell product, however, Promoted Pins have an appealing shelf life, according to Gilbreath.
"Putting media budgets into Promoted Pins is an interesting opportunity," he said. "They give a burst of traffic to an article, and as people — say, 500,000 — repin it, it goes to their followers' feeds. That has the potential to even double your total impressions."
https://digiday.com/?p=168572