'Social is a black hole': Commerce-focused publishers have a Facebook problem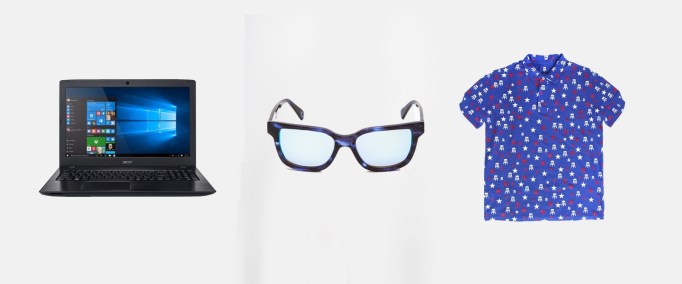 A lot of commerce-focused publishers have hit a wall on Facebook.
Many publishers are turning to commerce to generate revenue in a challenging ad climate. But they're having a hard time incorporating Facebook into their plans.
You have read the maximum number of free articles.
Digiday
+

Membership

Subscribe now for access to unlimited Digiday content, premium research reports, exclusive newsletters, invitations to member-only events and more.
This content is available exclusively to Digiday+ members.
Digiday
+

Membership

Subscribe now for access to unlimited Digiday content, premium research reports, exclusive newsletters, invitations to member-only events and more.
That's partly because the economics of commerce-focused posts differ from ad-supported posts. But it's also because Facebook's role in e-commerce is still evolving, and that uncertainty is hampering the growth of publishers' affiliate commerce efforts.
"Social is a black hole for us," said one executive at a commerce-focused publisher.
Advertisement
E-commerce sales have tripled over the past 10 years, to account for $105 billion in the second quarter and 9 percent of the country's total retail sales, according to the U.S. Department of Commerce.
And as e-commerce climbs, Facebook has tried a number of approaches to get involved. It launched its first marketplace in 2007, abandoning it two years later. It added a kind of storefront, Facebook Shop, in 2015 and a new Facebook Marketplace last year. It recently introduced a number of shoppable ad formats, including Canvas and Carousel. While most of these tools are aimed at retailers and marketers, a handful of publishers have experimented with Facebook Shop.
But the news feed, the tool most publishers rely on for Facebook audience growth, is a poor fit for commerce-focused content. Because the feed is algorithmically driven, the content people see can be hours, sometimes even days old. That makes the feed ill-suited to distribute timely deals.
Advertisement
Deal-focused publishers have found workarounds. For example, Gizmodo Media Group, which organizes its commerce efforts around a brand called Kinja Deals, recently launched a Kinja Deals Facebook Messenger bot that sends offers directly to readers via mobile push notifications.
Beyond the time-sensitive issue, the feed isn't the best place to reach people who are in a shopping mood. "The intent of the [Facebook] user is so low," another commerce-focused publisher executive said. "Performance marketing is terrible."
In addition, two publisher products that Facebook is pushing, Instant Articles and video, fit uncomfortably into commerce strategies, despite publishers' efforts to use them. "Facebook has been very encouraging of [us] to do video," said another commerce-focused executive. "But video with product recommendations don't go hand in hand. There's not a lot of great video to be done around commerce."
There's also the question of where commerce content is subject to the Federal Trade Commission's regulations that require advertising content shared to a social platform to be disclosed.
Advertisement
In most cases, commerce-focused content isn't positioned as advertising, but the lack of clarity around the issue worries publishers. "I think they don't know exactly how to play in this space because the rules haven't been clearly defined," a third executive said. "We don't know how to manage the Facebook handshake when it comes to commerce content. I think platforms are reluctant to draw too much attention to this."
But if Facebook isn't driving satisfactory conversions for some publishers, others see it as a way to access data about readers' intent, which can be monetized. "Commerce-focused content is the same [as regular content]," said Troy Young, global president of Hearst Digital Media. "The difference is that it creates new opportunities to gather data for publishers to market products for advertisers. … Publishers that have the ability to tie data around content, products and individuals will have a competitive advantage in the future."
There also are practical hurdles to selling on Facebook. Being able to target a post about a gray T-shirt at the right person on Facebook is one thing. But a retailer's fantasy — having that reader see the post, decide she would rather buy that shirt in blue and in two different sizes and be able to act on that impulse, all inside Facebook — is a ways away. "There are technological challenges to tying it all together," said Rich Fulop, CEO of the linens brand Brooklinen. "I don't think we're there at all."
And until it can deliver something along those lines, Facebook may feel it's in its best interests to wait. "Consumers expect the kind of service they're going to get from Amazon," said Susan Bidel, a senior analyst at Forrester. "I cannot imagine any of the other platforms coming out of the gate with that level of sophistication and service [right now]. They're probably smart not to try it until they can do it in a competitive way."
Advertisement
Sign up to get the day's top stories at 6am eastern.