Snapchat publishers prize loyalty and retention metrics over simple views
December 12, 2018 • 4 min read
•
•
Snapchat's early claim to fame was disappearing content, where some publishers got excited by getting a millisecond of a millennial's attention span, and advertisers were charged by the second. But as time has gone on, publishers say they're monitoring several metrics beyond a view count.
While publishers have touted number of views on Facebook and watch time on YouTube, the primary metrics on Snapchat these days are unique viewership, recurring viewers and time spent. Attention paid to other statistics depends on the company. An emphasis on loyalty has been part of Snap's content strategy guides for a while as it emphasizes the "stickiness" of its app, said a publisher, who requested anonymity.
Sports-focused digital publisher Whistle currently has five shows running on Snapchat Discover, and another that has paused production. Joe Caporoso, vp of social media at Whistle, said his team predominantly focuses on unique viewers per episode and per month, as well as average watch time per episode to see if it's increasing week after week. Other key metrics include the age breakdown of viewers as well as the drop-off rate, which is the percentage of people leaving the channel between snaps. Caporoso said his team relies on that number to make edits each week.
"We've changed the way we edit with a focus on stronger opening sequences to begin each story. Tyler Kenly, our lead editor on this project, has done a great job of being flexible in how he specifically edits each episode of every series to extend the length of overall viewership, which ultimately helps our final revenue number," Caporoso said.
NBC News, which launched a daily news show for Snapchat called "Stay Tuned" in July 2017 and is an investor in Snap, monitors metrics including monthly unique viewers, viewers that come back three or more times per week, number of subscribers and percentage of viewers under the age of 25, according to NBC News.
Meanwhile, Group Nine looks at unique viewership, average snaps per unique viewer and time spent. That strategy is identical across each of Group Nine's four brands, which actively post on Discover, and has remained consistent over the years. For example, The Dodo's President YuJung Kim touted 33 million unique viewers per month the brand has across its channel. Across brands and on all platforms, time spent has become the most important metric, said Pierce White, senior communications manager at Group Nine.
Overall, the Snapchat view count was generally ignored by the aforementioned publishers — especially if it wasn't paired with other, more informative metrics — since it does not reflect individuals. A view also registers after each individual snap in one channel so one user can provide a publisher dozens of views.
That said, iHeartRadio, which joined Discover in July 2015, has been looking at "views" more, including total views for each snap and each edition. "We look more at total views now than we did when we started, as the revenue opportunities have expanded since the Discover platform first kicked off," a spokesperson for iHeartRadio emailed.
Unlike the other publishers that are focused on unique viewers, subscribers and time spent — the "standard industry metrics," per iHeartRadio — the internet radio company looks at total views, top snap conversions and shares, as well. Millennial women-focused publisher First Media also monitored total views when it launched on Snapchat late last month.
A Snap spokesperson said the company advises publishers to focus on building a highly engaged audience. That relies on evaluating several different metrics, and there isn't necessarily one benchmark for all publishers. It depends on the content format (Our Story, edition or Show) and the brand, the spokesperson said.
When comparing success on Snapchat to other video platforms, not all metrics are consistent. Caporoso said his team looks at unique views and watch time across platforms. But for Snapchat, Whistle's teams tend to focus on platform-specific numbers, such as the drop-off rate of viewers between snaps. That's necessary, in part, since Snapchat and YouTube monetize differently.
"On Snapchat, ad breaks occur within the episode itself, as opposed to traditional pre-roll on YouTube, for example. The story construction process also is a unique element, even compared to what we do on Instagram," Caporoso said.
https://digiday.com/?p=314923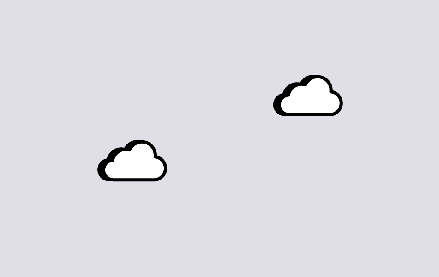 November 29, 2023 • 6 min read
Reducing carbon emissions from the digital ad ecosystem is an important priority, but various players are skeptical that much can — and is — being done to practice sustainability.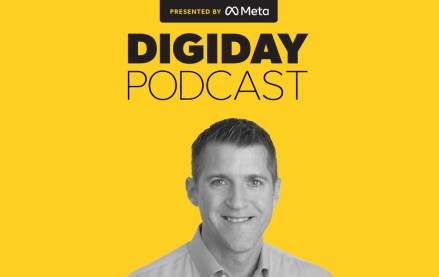 November 28, 2023 • 4 min read
Google's vp of global ads is confident that cookies will be gone from Chrome by the end of next year, despite all the challenges currently facing the ad market.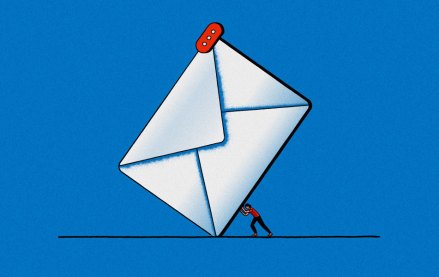 November 28, 2023 • 6 min read
Some email newsletter platforms' click-through rates are actually click-to-open rates, which are measured against the number of emails opened rather than the emails sent. But buyers seem to prefer it that way.