Six months in, Facebook News remains a question mark to publishers
May 11, 2020 • 3 min read
•
•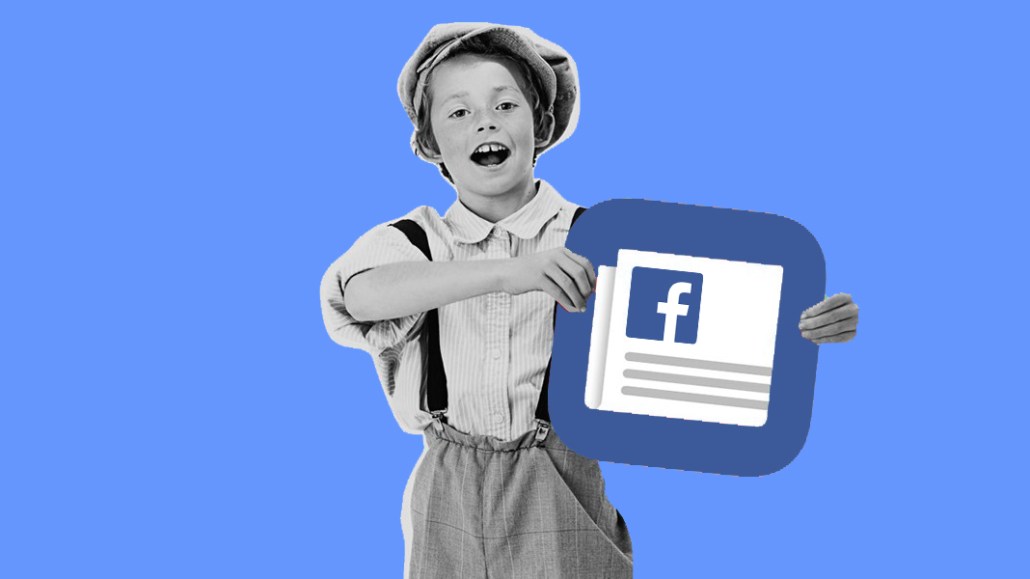 Publishers who are used to seeing Facebook launch a new product with much fanfare, then have momentum fizzle, are starting to get a familiar feeling.
Six months after a glitzy launch announcement, Facebook News is still not available to all U.S. users as a tab, and has only been available to all U.S. users in the bookmark section of the app since April. A Facebook spokesperson said that "millions" of people use the News tab today, but would not be more specific. And sources at seven different publishers in the tab say that there is not much to get excited about yet as Facebook continues to tinker with the product.
And while Facebook has begun taking some tentative steps to promote News, mostly using editorial collections of stories around major events sourced from News participants called news digests, Facebook ads that will promote News are not going to be rolled out until later in the year.
The checks that Facebook cut to many of the largest publishers participating in News buy Facebook time to experiment, in ways that an ad-powered revenue-sharing program wouldn't have. And sources at many participating publishers say that Facebook was careful to stress that it would take its time with Facebook News.
"They were very clear that it was going to be slow," a source at one news publisher participating in News said. "They had a lot to experiment with…Watch took a long time to find its audience too."
But even with those expectations set, some participants have begun to worry that News has slid down Facebook's list of priorities. When Facebook rolled out the COVID-19 Information Center, a product designed to share the latest information about the pandemic, and stuck it at the top of users' news feeds, some saw a different product solving precisely the kind of problem they thought the News tab was going to solve.
"I would have thought they'd want to redirect people to news," one said.
For most of those users, News lives in the bookmark section of Facebook's mobile app along with other Facebook products, including Facebook Marketplace and Facebook Dating, where only a small percentage of those users engage with it. A Facebook spokesperson said engagement has increased recently, but did not provide more specifics.
If a user engages with News regularly, Facebook automatically migrates the product out of the menu and into that user's tabs.
Some participants are trying to establish more direct relationships with News tab readers. A few publishers, including Thrillist and the New York Daily News, have been experimenting with a "follow" button that would allow Facebook users to get more of their content. Sources at two publishers using the tab say that they do not have any way to tell what effect the buttons are having.
Facebook referral traffic has played a major role in the content consumption spikes publishers have experienced over the past two months. Facebook referrals grew 44% month over month from February to March 2020. And while the surge in traffic declined somewhat the following month, referrals from Facebook in April 2020 were up 80% year over year, according to Parsely data.
But publishers say that it is difficult to have a firm opinion about how News is faring because they do not have the data necessary to draw any conclusions. Facebook's product team hasn't yet made it possible for publishers to distinguish Facebook News referrals from referrals that come from other parts of Facebook, such as news feed. That capability is in the works, according to a source inside Facebook.
"When you don't know how many people are using it, and what they're doing, it's like, 'What's the point?'" a source at a second publisher participating in News said. "There are more pressing things to worry about."
https://digiday.com/?p=366411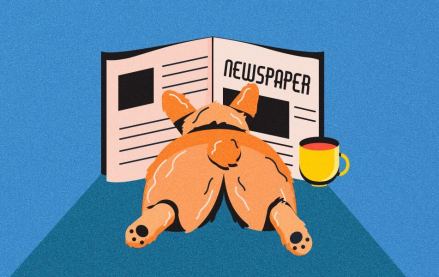 November 30, 2023 • 4 min read
Digiday+ Research found that publishers' programmatic ad revenue didn't quite live up to expectations this year, but they still see it as a growth area.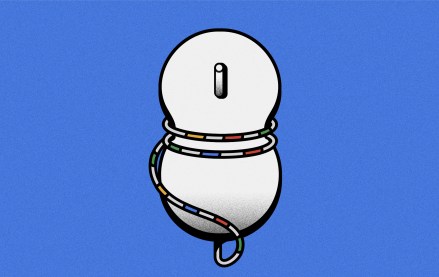 November 30, 2023 • 13 min read
For a couple of publishers, referrals from Google are down upwards of 60%.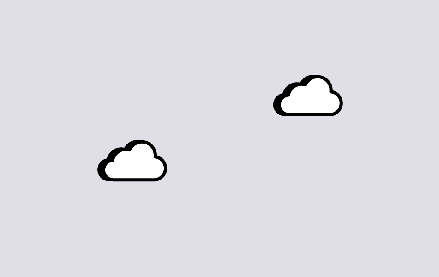 November 29, 2023 • 6 min read
Reducing carbon emissions from the digital ad ecosystem is an important priority, but various players are skeptical that much can — and is — being done to practice sustainability.