When former CBS Interactive exec Jason Kint tried to read this Associated Press story on his iPhone on Jan. 1, he wasn't just given an intrusive copy-blocking Candy Crush ad. He was automatically redirected to the download page for the popular mobile game in Apple's App Store. Typically, smartphone users are only sent to the app store when they tap on an ad for an app. Kint, however, had done no such thing. He had merely tapped on the link to the story he wanted to read.
It turns out Kint's experience was not an anomaly. He tweeted about the seemingly shady ad experience and several of his followers said the same thing had happened to them — and not just on AP stories. A subsequent Twitter search for "redirect to app store" revealed a chorus of boos from people with similar frustrations, suggesting the problem was widespread.
"It's clearly a bad development, and it should send up alarm bells to the entire industry," Kint told Digiday.
The redirect, which appears to have been fixed, also routed would-be readers of Cosmopolitan, NBC Sports and Perez Hilton to the download pages of Candy Crush, Clash of Clans and Game of War, among others. The "glitch" even affected users of one of the most lucrative properties in all of mobile media: Facebook.

"I've seen it no fewer than six times in the last week," Deep Focus CEO Ian Schafer told Digiday.
Websites that redirect on page load to App Store games: please die. You should never switch apps without user action. (Apple, fix this.)

— John August (@johnaugust) December 28, 2013
An AP spokesman told Digiday the redirects were unintentional and caused by one of its ad network partners and that it was fixing the problem. The AP would not specify which ad network was to blame, however.
NBC Sports, which had a nearly identical problem on Jan. 1, said the redirects were caused by ad inventory sold by Google. Users who tried to access ncbsports.com stories on their smartphones were redirected to download pages for mobile games. The redirects lasted for approximately an hour, until NBC remedied the situation by blocking the mobile gaming category from advertising on its mobile site.
"The ad was remnant inventory which is controlled by Google. We resolved the issue when we learned of the item," NBC said in a statement. Google said redirecting users from a mobile website to an app download page without the user's consent is a violation of its policy.
Hearst, Cosmo's parent company, distanced itself from the redirect. "Hearst Digital Media has a team of people who are constantly monitoring our various platforms to make sure that incidents like you describe don't happen to our customers," a spokesman told Digiday. "When they do occur, we work closely with the handful of trusted partners that we use to monetize our unsold inventory to address the issue."
Welcome to the bizarre world of online advertising, where ad-buying and delivery systems are so convoluted that pretty much any skulduggery can be papered over with plausible deniability. This has long been a problem with the desktop industry, so it's little surprise that the opacity has moved to mobile, where publishers make a fraction of what they do on desktop.
So, then, how do they occur? The culprits would then appear to be the mobile game publishers themselves, who are apparently using redirection to generate more downloads. Redirection took users to download pages for Candy Crush (created by mobile gaming shop King), Clash of Clans (created by Supercell) and Game of War – Fire Age (Machine Zone, Inc.). King, Supercell and Machine Zone did not return requests for comment.
"The vast majority of these app developers do not have the budgets to promote their app. A lot of developers hope their app will go viral, which rarely happens," Ben Bring, senior director of performance at mobile ad network Opera Mediaworks, said. "The majority simply don't ever pick up a following."
Ad networks and publishers, meanwhile, are incentivized to serve app install ads — as they're called — because they constitute some of the most valuable ad inventory on the mobile Web.
"Most publishers are paid on performance, so that's ultimately where the incentives go," Schafer said. "If you're being paid on installs, you can see why this would play out."
Apps constituted $8.5 billion in mobile advertising revenue in 2011, according to Bring. "By 2016, that number is expected to be well over $40 billion," he said. Developers of popular games are typically willing to pay a dollar or two per app download, he added, but productivity apps tend to be worth at least 10 times as much.
Combining these misaligned incentives with the inherent complexity of selling and serving mobile ads makes mobile particularly susceptible to ad industry shadiness, Kint suggested.
"We all know there's a dark world in the ad tech complex that users and publishers don't even know exists," Kint said. "The users have no idea who the ad networks are, so the blame will come back to the publisher." All the more reason for them to be paying closer attention.
Image via Shutterstock
https://digiday.com/?p=59719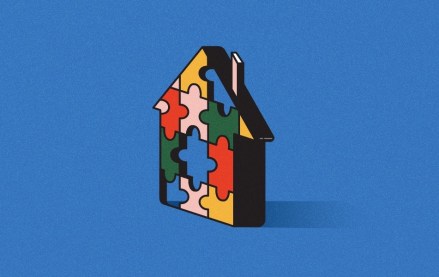 September 22, 2023 • 4 min read
Apartment Therapy's president Riva Syrop took the stage at the Digiday Publishing Summit to discuss the convergence of commerce and sponsorship revenue within its Small/Cool event.
September 22, 2023 • 4 min read
Media execs took stage at the Digiday Publishing Summit to discuss the growing importance of ROI in ad campaigns this year.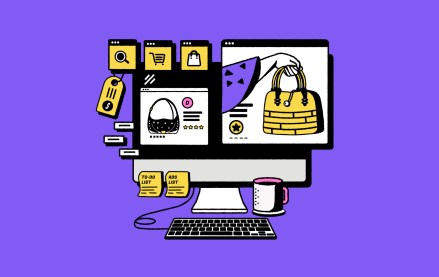 September 22, 2023 • 4 min read
CEO Satya Nadella said AI assistants will be as ubiquitous as PCs and will help users navigate across apps, operating systems and devices.