The Rundown: Publishers confront a user-experience crisis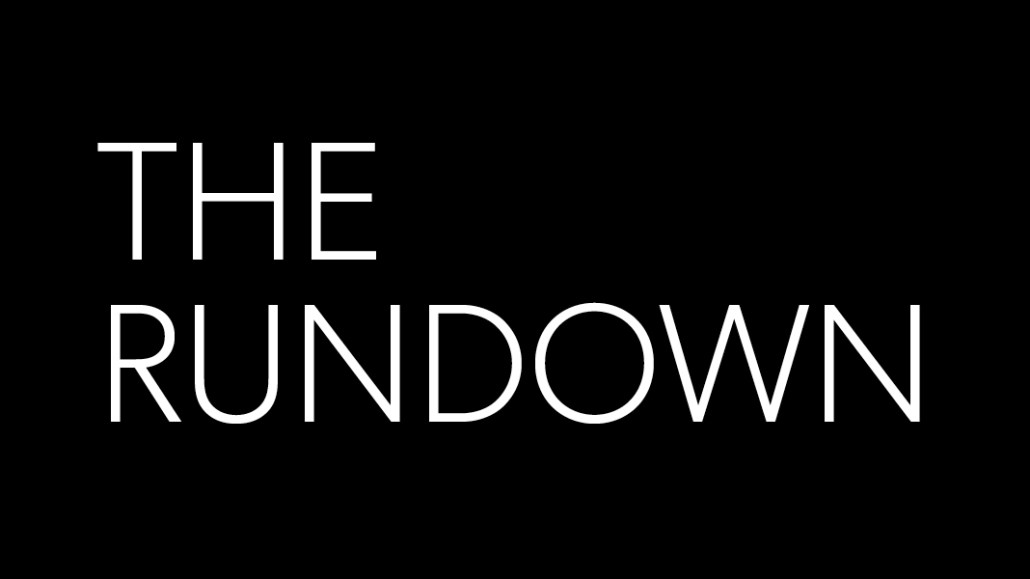 This week's Rundown has reports from the Digiday Publishing Summit and the trenches of Advertising Week.
Publishers confront a user-experience crisis
This week, we hosted 400-plus publishers and tech companies in Key Biscayne, Florida, for the Digiday Publishing Summit. Throughout three days of town halls, working groups and sessions, several themes emerged.
There's a user-experience crisis. UX is too often far down the list of publisher priorities. The short-term revenue pressures are real. Several publishers expressed frustration at their inability to advocate internally for fewer and less intrusive ads. Said one publisher, "If you have three ads on a page and take one away, that's one-third of revenue. We argue about it all the time." Gretchen Tibbits, president of LittleThings, sounded a hopeful note. LittleThings cleaned up its pages a year ago and found revenue increased, although there was a short-term hit. One area to watch: Facebook "hates" content recommendation widgets and has penalized publishers for using them aggressively. This, like Google's move against autoplay, will be an external catalyst to prioritize UX.
There's backlash to the pivot to video. Much of the talk about the pivot to video is overdone. The pivot is mostly happening at venture capital-funded publishers, desperate for a path to hitting valuation projections. Several publishers questioned the need to go all-in on video at all. After all, the emphasis on video is driven by platforms and projections of ad revenue that aren't there now for the most part. Said one publisher bluntly, "I don't think anyone is making money from video." The skepticism is backed up when you look at the struggles Facebook has with its mid-roll ad product. Publishers are seeing little revenue since Facebook has trained users to speed through the News Feed. Users simply don't get to the ad break.
Publishers need to band together. During one working group about platforms, a publisher jokingly said publishers need a union. The comment spoke to a frustration among publishers that individually, they have no voice. Industry bodies have not filled the void. One publisher noted that Facebook and Google pay a big chunk of the Interactive Advertising Bureau's budget, so it's hard to believe the group would choose publishers over their patrons. European publishers have banded together with varying degrees of success, and antitrust laws in the U.S. make joint action difficult.
Reports from Advertising Week
Our editors and reporters are out and about this week in New York for Advertising Week. Here's what our co-executive editors are seeing. Lucia Moses is tracking the continued publisher-platform frictions:
"Nothing is easy for publishers in a platform-dominated world, and the fake-news scandal hasn't made it easier, unless you're The New York Times, which sees its traffic spike whenever Donald Trump tweets about it. At Advertising Week, publishers including the Times seized the opportunity to blame platforms for disseminating falsehoods and marketers for ignorance when their ads pop up near fake or otherwise objectionable content. Solutions were few and far between, though. USA Today Network's Michael Kuntz called for publishers to 'stop putting our content on platforms that peddle fake news.' Wishful thinking, to be sure, but it says a lot about the current state of publisher-platform relations."
Shareen Pathak has noticed that marketers are talking the talk on transparency, although the jury's out if they'll actually force change with their spending.
"Every brand marketer got the memo about trust and transparency, and did a stump speech calling for fewer walled gardens and more transparency from their partners — agencies or platforms. Every publisher had the requisite talking points about operating in the Trump era. Every agency tried, once again, to prove its worth. And of course, diversity was front and center, for another year where everyone mentioned progress but admitted much was to be done. You could call it predictability, but we'd call it a triumph of PR."
Coming up
We'll have a Slack town hall tomorrow at 1 p.m. Eastern time on the future of retail with Caraa CEO Aaron Luo. We're also holding an Advertising Week panel: Members are invited to a session we're calling "Wheel of Truth," which will involve unfiltered thoughts on the hottest topics in media and marketing with execs from J&J, Grey and Vox Media at 5:15 p.m. We'll have cocktails afterward. Join us.
https://digiday.com/?p=256205