Royal Bank of Scotland's David Wheldon: Clients are to blame for agency transparency issues
May 22, 2019 • 4 min read
•
•
Brands demanding too much from their agencies are partially to blame for transparency issues. At least, that's what Royal Bank of Scotland CMO David Wheldon thinks. Speaking at the Digiday Brand Summit Europe on May 22, Wheldon said advertisers do more harm than good when they drag as much margin as they can from the coffers of agencies.
This interview has been edited and condensed for clarity.
Are clients to blame for the lengths agencies go to in order to make money?
Clients should've taken responsibility for how their external partners were rewarded for what they've done. When I ran an agency, we didn't need to make money any other way than through commission. One client, we had paid what was the equivalent of 17.5% margin for what we did for them whereas that same client now pays around 1.5%. How can agencies deliver what they're supposed to with this commercial pressure on them? Sir Martin Sorrell blames procurement for this, but I'm not sure that's the case. Procurement is a fact of life for all companies. The job of people like me is to manage the procurement dialogue internally so that they understand the value that agencies add and how to negotiate fairly with them. The people who help us build our brands need to be fairly rewarded for what they're doing because they're crucial to our collective future.
What steps have you taken to make sure you're agencies are fairly rewarded?
Part of the pressure on agencies comes from self-harm but clients shouldn't shy away from their responsibilities on this. Beyond educating our procurement team, I believe in actually building effective relationships. It sounds simple but it's not. I have a dinner with all the main people from our agencies every two months with my leadership team to build those relationships. We're big believers in 360 feedback, and I also use a consultant who helps me get our agencies to tell the truth about what's working and what's not. When things aren't working, it's very easy for clients to blame agencies, but often they are the ones who are at fault.
Are you thinking about different remuneration models?
We're looking into it. However, it's very difficult. We're trying to be scrupulously fair at the same time as having transparency with our model. We'd love to have some element of performance built into the model but being able to isolate the value of what an agency does is tricky. We don't pay for performance yet, but we'd like to. Agencies are receptive to these models because they know they need more marketers to champion their causes, and I don't think enough of them do. Some of my colleagues are very proud of the fact that they've screwed their agencies. It should be fair pay for a fair task.
Would you pay more for transparency?
Yes, I'm prepared more for transparency if that's what I actually get. Our agency ZenithOptimedia is showing my team how it makes money from our investments. They said that when broker a media partnership they charge a double-digit commission which I questioned. Subsequently, we found a different way to remunerate for media partnerships that's built on them being transparent on every penny they spend on our behalf.
It wasn't ZenithOptimedia's fault they were charging what they did. Someone at the bank had said it was fine for them to do it without scrutinizing what they were doing. I have to be accountable for every penny that I spend on behalf of the bank, so I need to understand where it's going. That's not always easy when you get into the murky digital supply chain. There are a lot of vendors making a margin in that chain who really shouldn't.
Would having an in-house team help you uncover hidden margins?
There are certain things we think we should be doing ourselves. In the unlikely event that the Bank of England raised the interest rates, then I have a team of people who have to put branch posters in, run print ads, send email to customers and post direct mail. But we should be able to do buy and place that media at the push a button. We need to automate the things we can and simplify processes for our customers and our colleagues. Most of that can be done internally. Previously, we abrogated responsibility to our agencies. Our internal studio has enabled us to save 15% of our not-inconsiderable budget on work that's very good and very fast. I wouldn't ask that in-house team to do the big-ticket projects because you need great creativity to come from outside.
https://digiday.com/?p=334922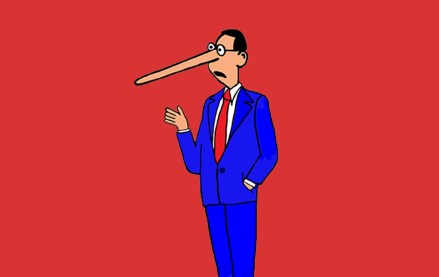 October 3, 2023 • 7 min read
•
•
A new definition for MFAs is available but the vague nature of the guidelines is leading to a lack of standards that might prevent adoption.
October 2, 2023 • 1 min read
•
•
The publishers who attended DPS were focused on the potential upsides of applying the technology to their operations while guarding against the downsides.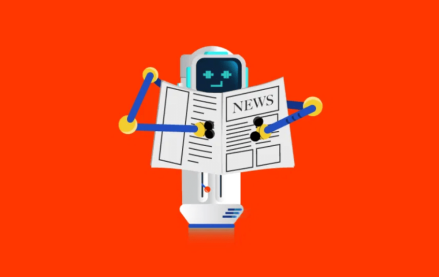 October 2, 2023 • 4 min read
•
•
Now that ChatGPT users can surf the internet for information, some publishers are reconsidering the weight of the issue.