The state of mobile programmatic in Europe in 4 charts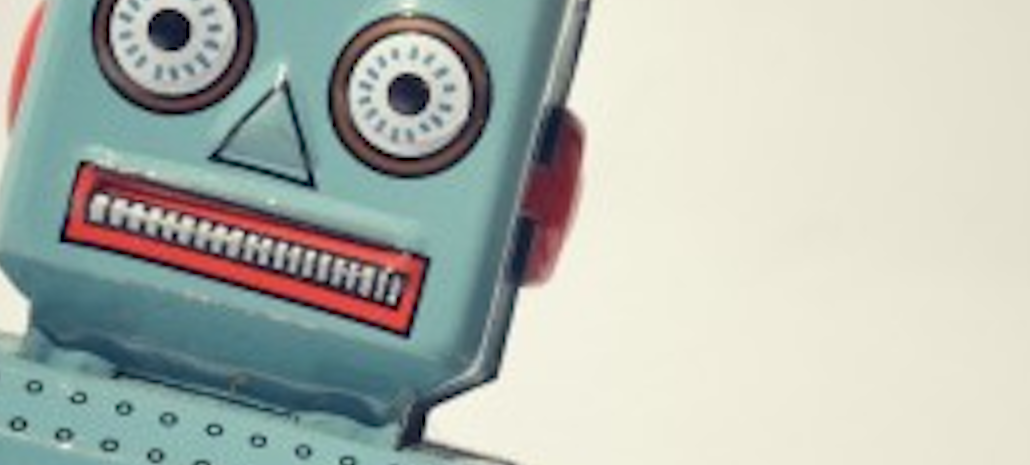 For the first time ever this year, automated mobile ad buying accounted for a greater slice of the pie than automated buying on desktop, according to eMarketer.
More than half (56 percent) of the U.K.'s programmatic digital display advertising is being spent on mobile, accounting for £1.1 billion ($1.6 billion). Desktop, on the other, hand accounts for 44 percent, making it £790 million. For the purposes of this story, programmatic means anything using software-based automation.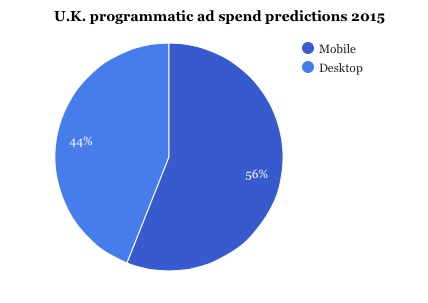 "It's not that desktop is flatlining," said Nick Reid, managing director at programmatic video platform TubeMogul. "But mobile impressions are increasing exponentially. The market is driven by the consumer, then follows the advertiser, then follows programmatic."
TubeMogul's own research from its platform for the month of October breaks down how just its own clients are buying and optimizing video campaigns by country. U.K. advertisers are at the front in terms of running more of their video ads across mobile, and mobile and desktop combined.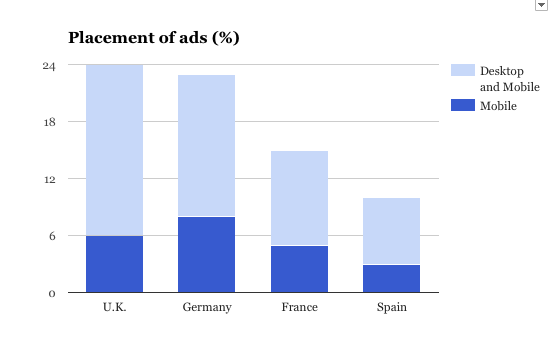 AppNexus' European report on the attitudes to programmatic, carried out in conjunction with WARC, surveyed a wider swath of players — 542 advertisers, agencies and publishers — and found much higher number of advertisers using programmatic mobile, with 80 percent of programmatic using mobile. The biggest challenges in adopting programmatic mobile were "implementing across devices" (43 percent) and "challenging formats" (42 percent). Nigel Gilbert, VP strategic development, echoes that clients list similar concerns as respondents, "We've also heard challenges around viewability and safe environments, the lack of cookies, the shift to native, ad blocking, the list goes on. What is clear to us is that there is no silver bullet solution to mobile monetisation, but mobile publishers can start by knowing what their inventory is worth."
Across Europe, it found that 56 percent of respondents use programmatic video, a statistic that is lower than those across mobile. This comes as little surprise because of the challenges that come with scaling video, integrating solutions across devices remains a barrier for wide-scale adoption currently. This is the main concern for media-buying agencies and ATDs (agency trading desks). However, for advertisers and publishers, those that are closer to the end consumer, the biggest concerns were slow page-loading times, with 42 percent of advertisers quoting latency as the biggest challenge.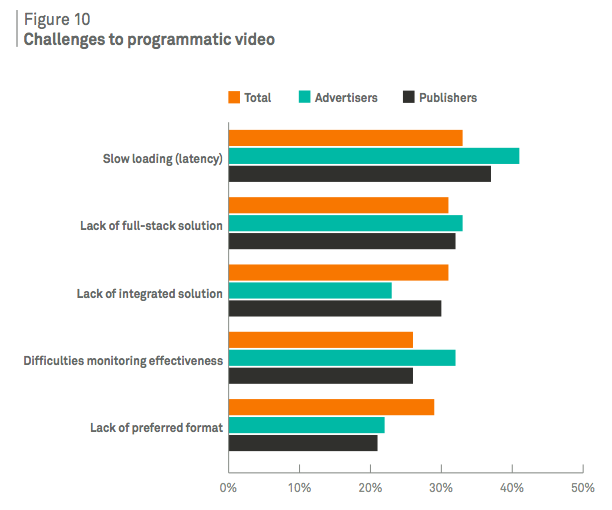 Transparency and trust remain key concerns for wider adoption. Across Europe, AppNexus found that only 5 percent of respondents describe their relationship with key stakeholders involved in conducting programmatic campaigns as being fully transparent; 60 percent think it's not transparent. Advertisers and publishers suffer the least from lack of trust, with ATDs and media agencies at the other end of the spectrum.
"We need to clean up fraud, non-human traffic and raise quality standards across the board, or programmatic mobile will bear the brunt," said Jonathan Tom, head of mobile programmatic for EMEA at Radium One.
Another key concern: privacy. "For consumers there's a fear on how data has been disclosed without their knowledge. The industry has to self regulate and allay fears of privacy to the consumer; otherwise, it will involve government authorities. Programmatic mobile is so heavily dependent on good, quality consumer-behavior data that this puts it particularly at risk."
https://digiday.com/?p=149569